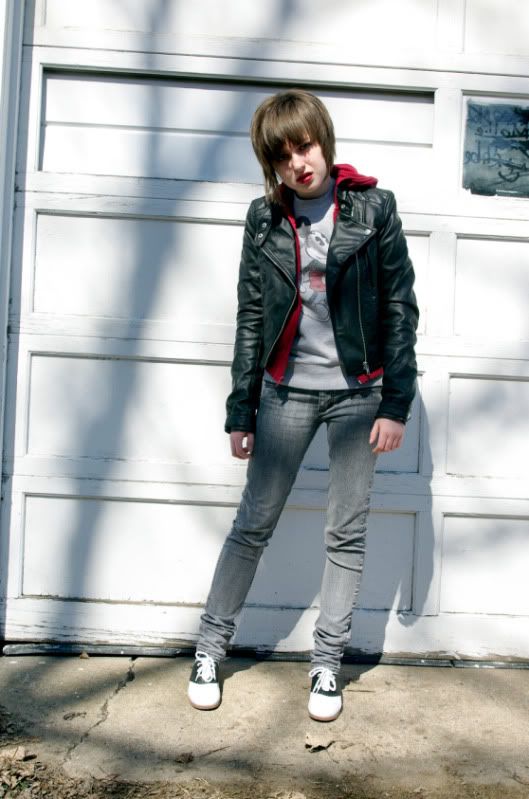 So it's kind of funny that I say "Oh yes, I'm loving the flowy layers and neutrel colours for spring" and then I show up wearing a motorcycle jacket and Mickey Mouse sweater. Though I guess because it's still that awkward phase between winter and spring, it shouldn't
really
count, now should it?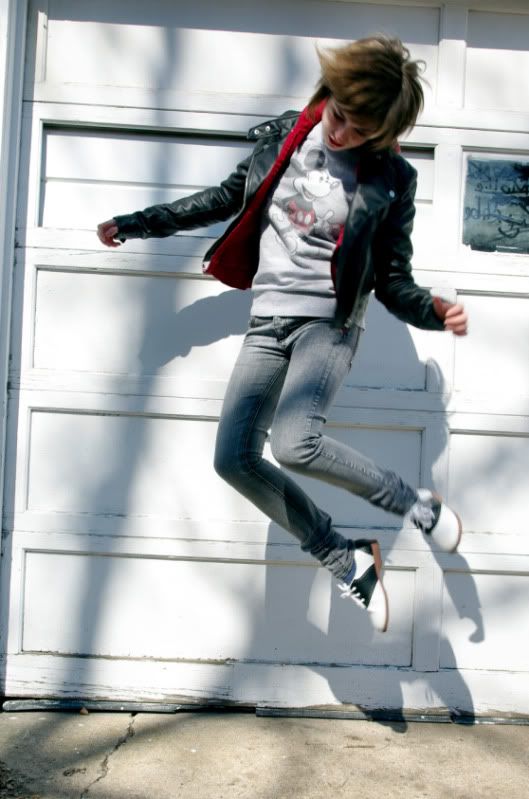 The jacket is from H&M's $15 off all jackets & blazers sale. I'd been wanting a motorcycle jacket for a very, very, very long time so this seemed like a perfect excuse to get one. Of course it's almost summer and a jacket won't be needed. I love when I buy clothing out of season.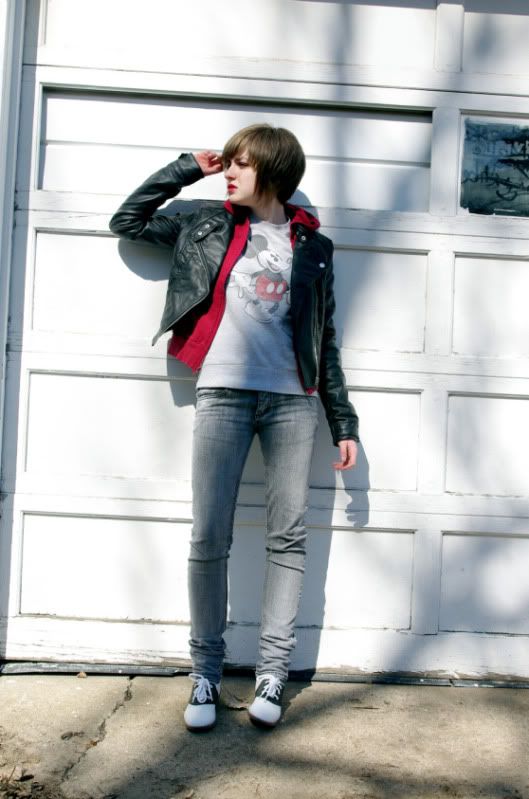 However, these shoes are coompletely
in
season!! I bought these saddle shoes at Payless last weekend for $10 (with a coupon). They're a size 2.5 kids, I think the shoes run a bit big there...? Saddle shoes are awesome. I used to wear them when I was just a little kid. That being said, I also wore Doc Martens, jelly sandals (with socks, duh), and clogs. Obviously I was a very fashionable little kid.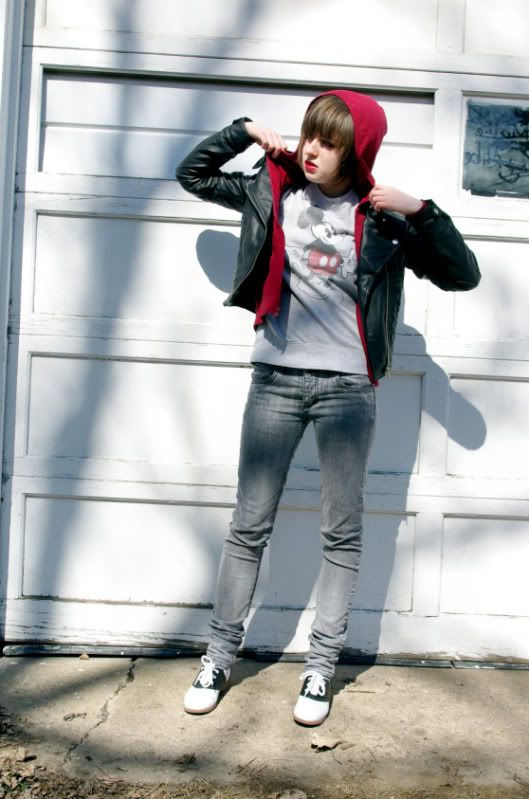 The red hoodie is the only thing that I own from American Apparel. I got it for $0.67 at the second hand store. I think there's this whole idea that hoodies aren't "fashionable" or whatever, but even if they aren't, they're still "stylish" and great for layering. It's still a bit too cold out for the jacket, so throwing a hoodie on underneath makes it appropriate for bus stop lingering and class-to-class campus scurrying. Plus it adds a nice dose of colour. Black & red together are lovely. Always.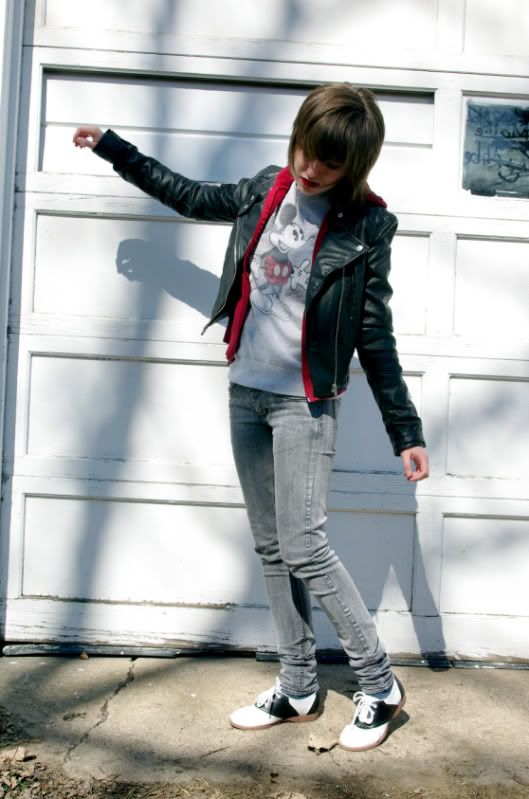 I don't have another day off until Easter, and even after Easter I don't have a day off. Paychecks will be huge, but I'll be worn thin. Anyways, got to go do some writing class work before leaving for work!