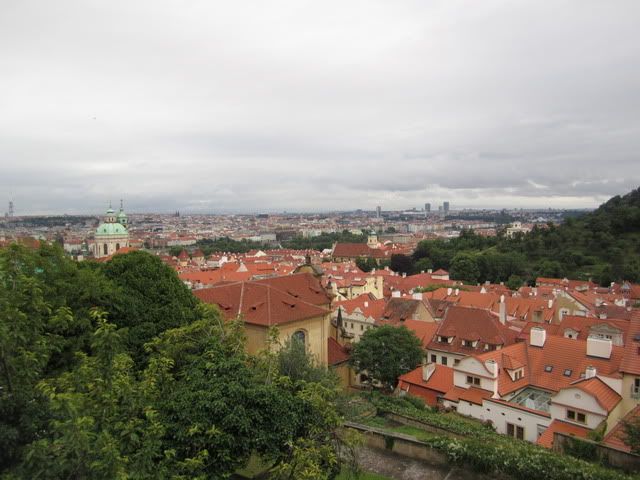 I still have so many photos from Europe, but I don't know how many more I'll share. I have bigger & better things to get to! But for now, I present Prague! This was our first stop, arriving on the 29th of June and then spending 6 glorious days there. Looking back, Prague grabbed me so much. It's one of the most beautiful cities we saw and it was such great fun. It was also cheap as dirt compared to everything else.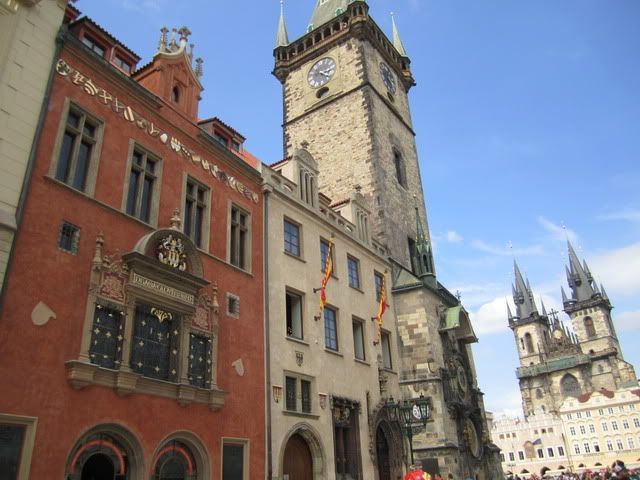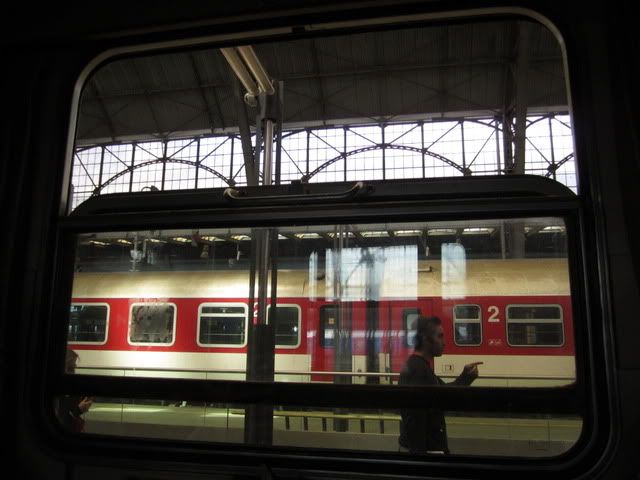 The hostel we stayed in (Downtown Hostel, for those curious) was probably the best one that we stayed in all of Europe. It was comfy and felt like home. There was also a really nice lounge where we met tons of people and made great friends (who also knew where the best pubs were - yay!).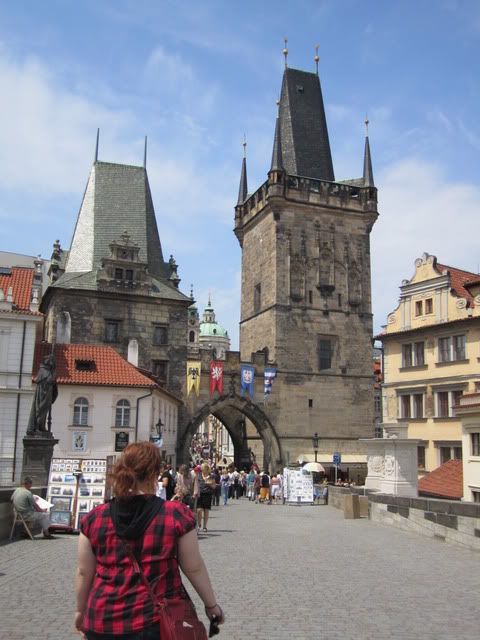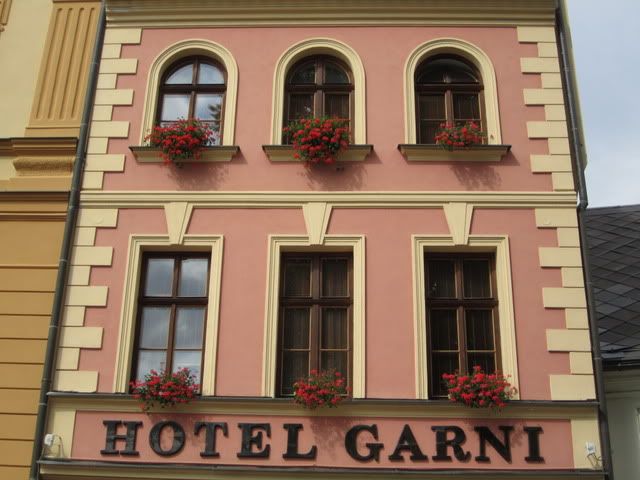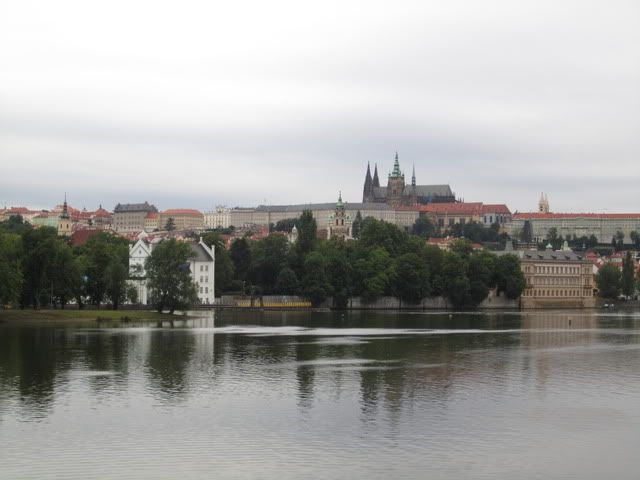 The colours and art of Prague is so wonderful. The architecture is amazing and unlike anything in America. I was so inspired by the weather and the architecture. I put together a quick outfit based on the moods and colours of Prague.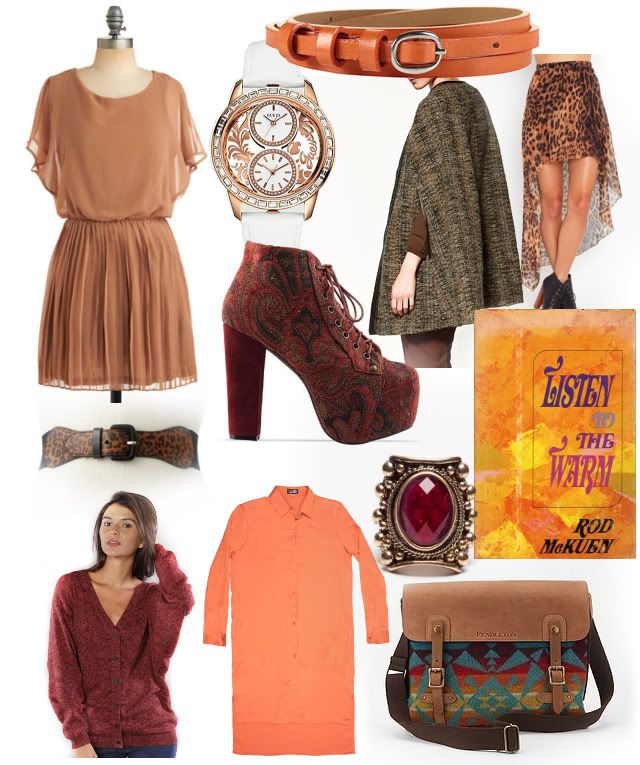 'Butternot Forget Me Dress' via
Modcloth
, Dual Time Zone watch from
Guess
(so you never have to do math to figure out what time it is back home!), Orange Skinny belt via
TopShop
, Leopard Print Skirt at
Nasty Gal
, Knitted Cape from
Zara
, Jeffrey Campbell Lita via
Solestruck
, Animal Print belt from
Macy's
, Slouch Cardigan by Insight via
KarmaLoop
, Cheap Monday Luna dress via
I Don't Like Mondays
, Magic Stone Ring from
Nasty Gal
, 'Listen to the Warm' by Rod McKuen via
Amazon
(better found at rummage sales and used book stores), and Pendleton Messenger Bag via
Urban Outfitters
.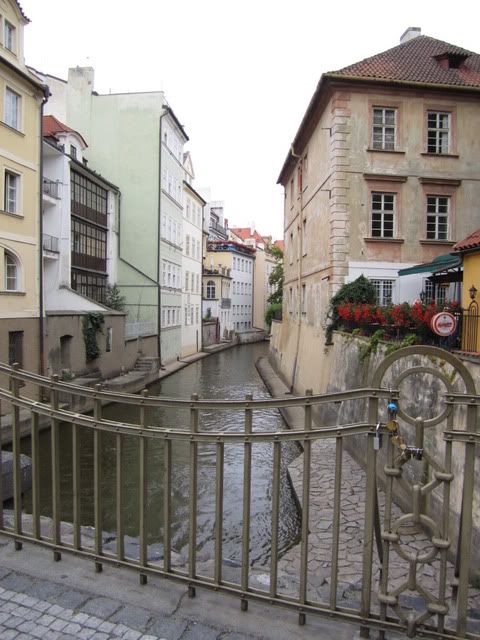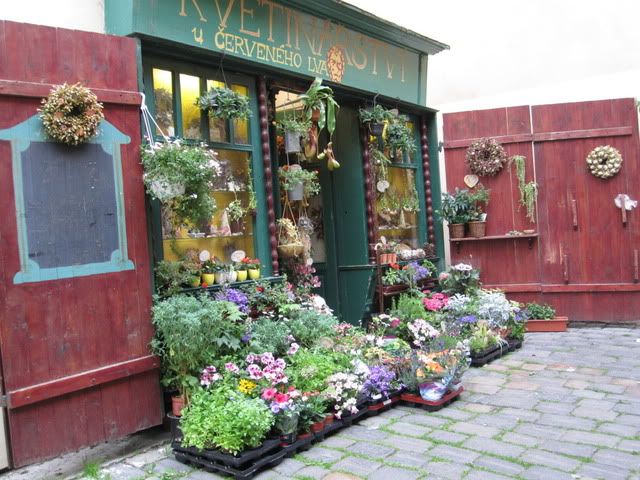 As you can see, Prague is very rustic. I was inspired to use a lot of natural colours, patterns, and textures - reds, oranges, etc. It was also really chilly and dark in Prague, so bright colours are important! They warm you up. Also, the Rod McKuen is essential.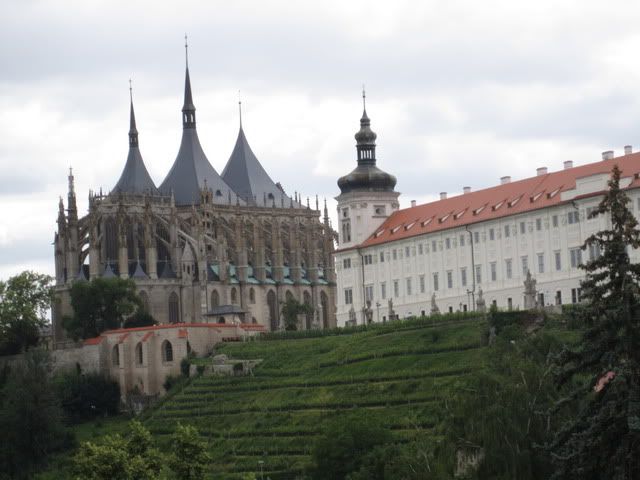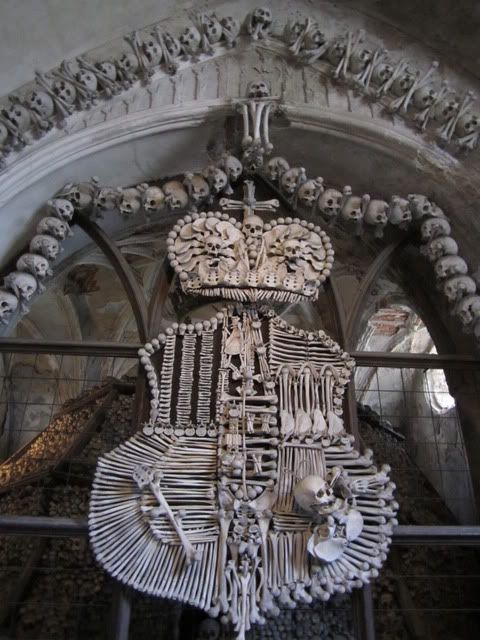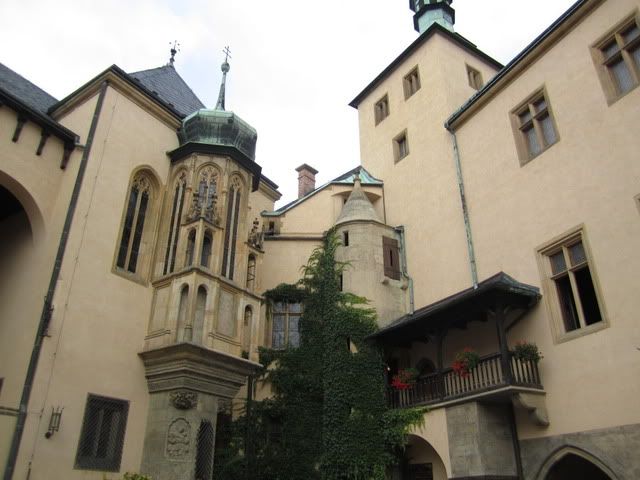 We snuck away from Prague for a day to visit nearby city Kutna Hora. It was only an hour's train ride, and we were able to visit the bone church. It's a church decorated entirely of bones! We also visited another church (the first of the last three photos), which ended up being the most beautiful church we saw in all of Europe. It was situated up a hill in the quaint little town with a breathtaking view. The inside was awesome (the word being used in the sense of causing great awe, and not some skaterboy dude saying "woah awesome shirt, man") and absolutely divine. Even from the outside, it was just so immense.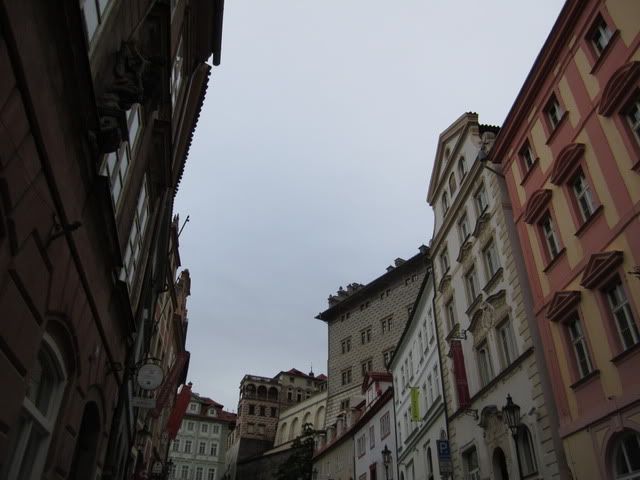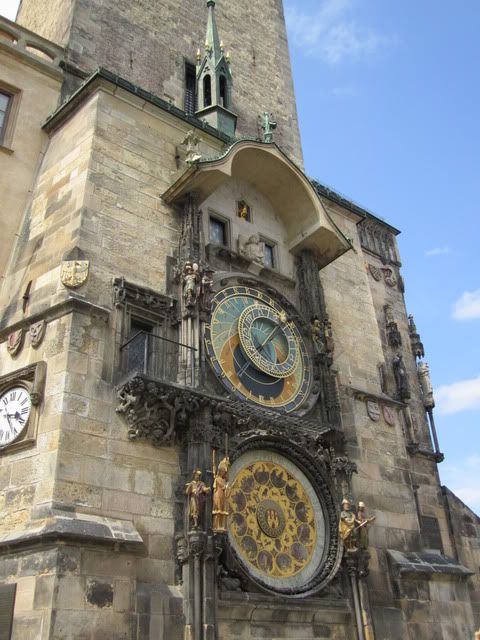 If you plan to visit just one city in Europe, then I'd recommend Prague first and foremost. There was so much culture there, I could've been kept busy for over a week. Just plan ahead and know when stuff is open and is not! We wasted a lot of time in Europe because we'd get to a museum and find out it was closed, and by the time we got to the next, it'd be closed too! I suppose that as you travel, you learn more and more. I suppose that's true of all things though, isn't it?