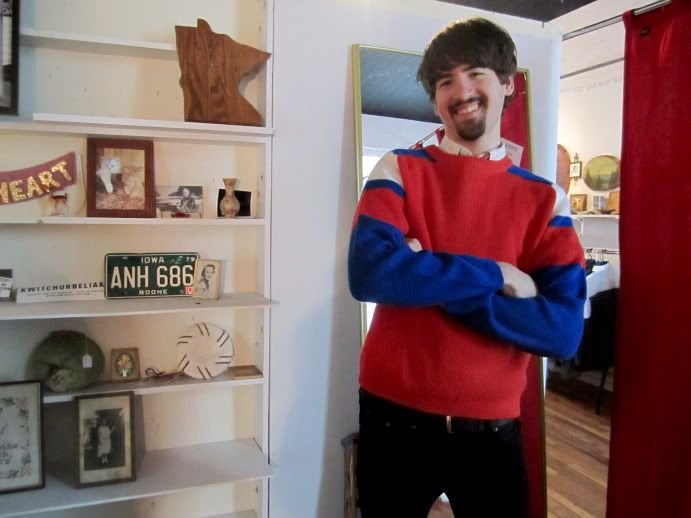 I thought this was a pretty stylin' photo to start out this post! This weekend the boyfriend & I dropped by Mighty Swell for their His Sale. Mighty Swell is a pop-up vintage store located in Minneapolis on 42nd street, which is conveniently close to me. The store offers sporadic sales of vintage goods, and this weekend they had their first ever all men's shop! I brought the boy along because he likes clothes and I like buying them for him. This is one of the sweaters he found, which seems to be semi-inspired by the French flag.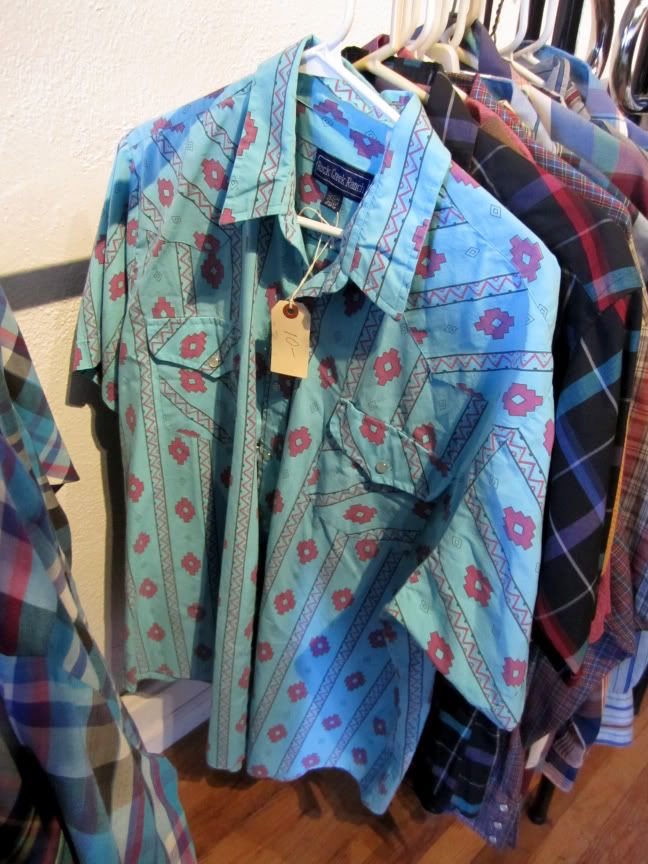 There was a great selection of flannels and plaids (this is Minnesota, after all) but I particularly liked this southwestern print shirt. Of course, all the wacky print shirts I come across are way to big for my boy. I think he finds it rather fortunate. All the prices at the sale were decent and there was a lot of cute decor, vinyl, and bags also on sale.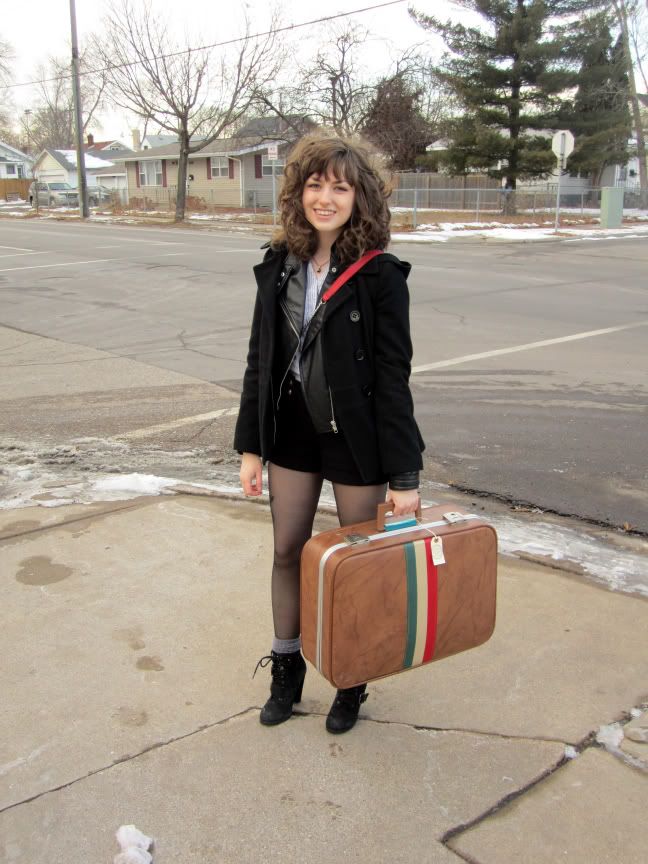 I found this wonderful Italian flag suitcase for myself! Perfect for my collection. I love collecting vintage suitcases and stacking them on top of each other. Good for storage and also acts as a table top. My boyfriend likes to use the surface to keep his dirty clothes on.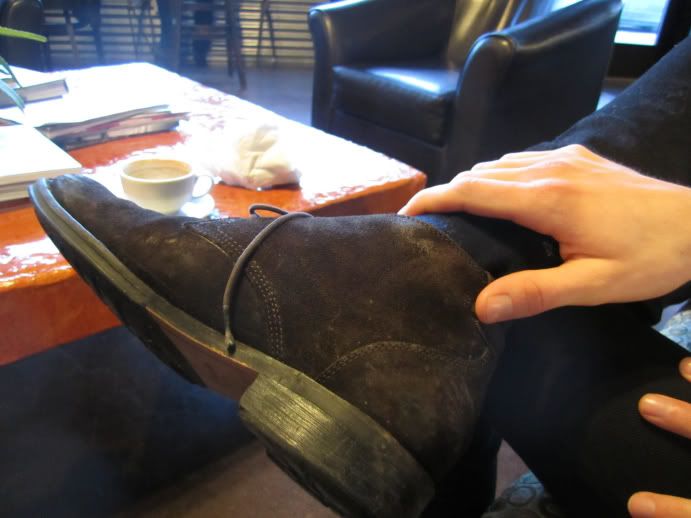 After the sale, we went down a few blocks and checked out the Angry Catfish which is on 42nd & 28th. It had been recommended to me by a co-worker, and when we were in the Mighty Swell shop, one of the owners suggested the Dark Chocolate Sea Salt Mocha. I am a dark chocolate addict, so of course this was an absolute must! The coffee shop is also a bicycle repair shop, so it feels really fun inside. Wood floors, cement walls, falling apart couches, and bicycles hanging from the walls and ceilings. We'll definitely have to revisit!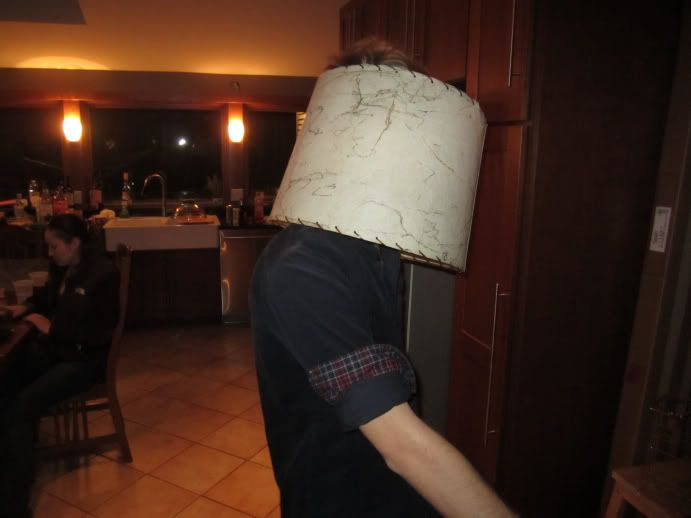 We finished the day with a party hosted by a super cool friend of mine. This is him.