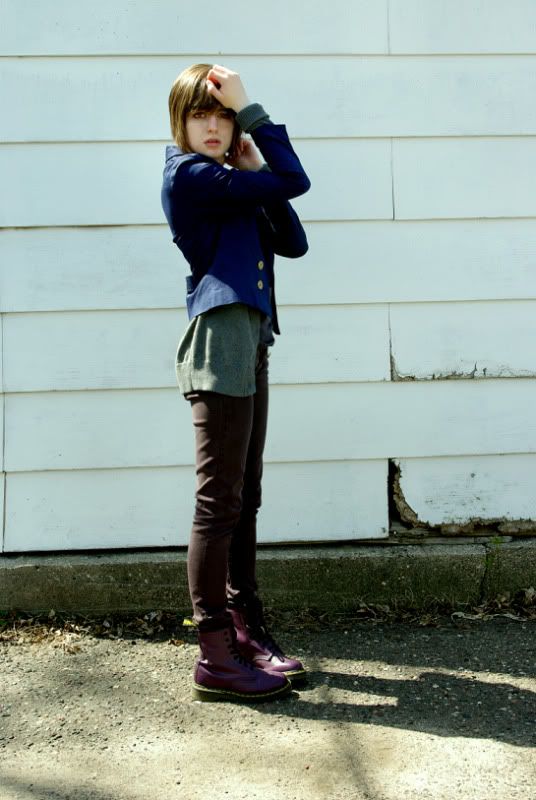 There's only a couple weeks more of classes left! I'm so excited for the summer and bike riding, bonfires, shorts, and carefree nights under the stars. I haven't gotten into the summer-dressing vibe yet (as you can tell?). The mornings, when I'm out on campus and at the bus stop, are just too cold for shorts and tee shirts. But then by midday when I'm at work, it heats up to 60 degrees!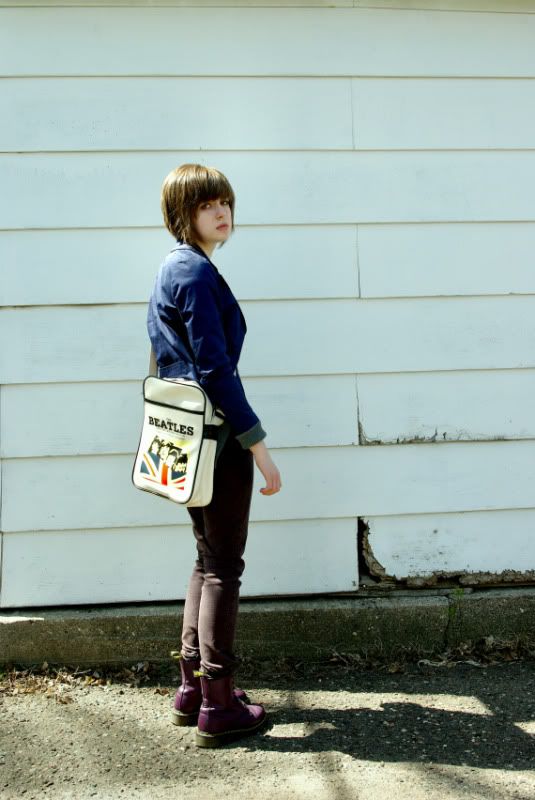 These pants are really, really strange. They're purple/grey/brown (aka not a real colour) and also not a real fabric. But they're good for wearing deep colours and for when I just want to be all slouchy. They were also only like $7 on the Forever 21 sales rack. And I can never give up a good deal. I bought some jeans at H&M for $5 today. And a Twins jersey for 50% (don't hate on my team!!).
I did some weird layering here, with a long cardigan and a cropped blazer. It made me feel like I was in the Revolutionary War. Legitimately. It's the colours and gold buttons and skinny(ish) legs with big old boots, I believe. I felt like I was off to shoot down some lobsterbacks.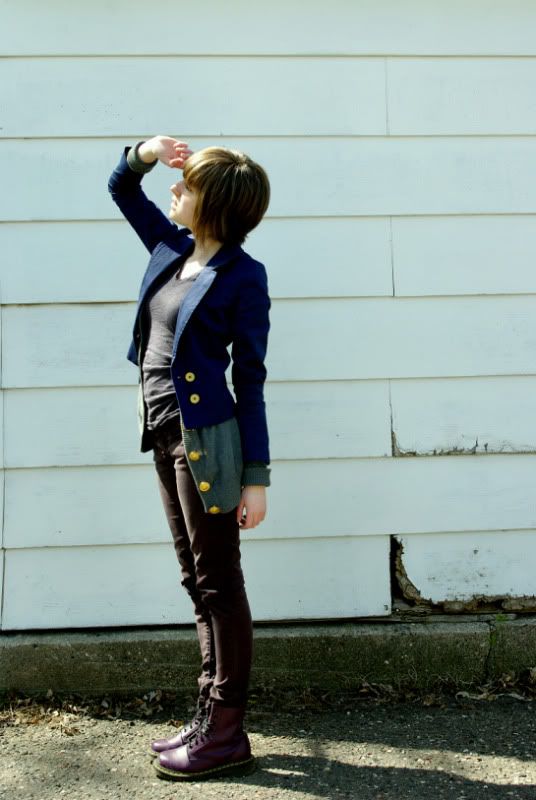 Also as the school year comes to a close, I have prom! On the last day of finals (though technically my last final is 4 days previous to it). I got my dress and I found a date and all I need now are shoes. Anyone know a good place to buy size US4 heels? I'll post more about this later, right now I'm going to go eat some homemade apple sauce!