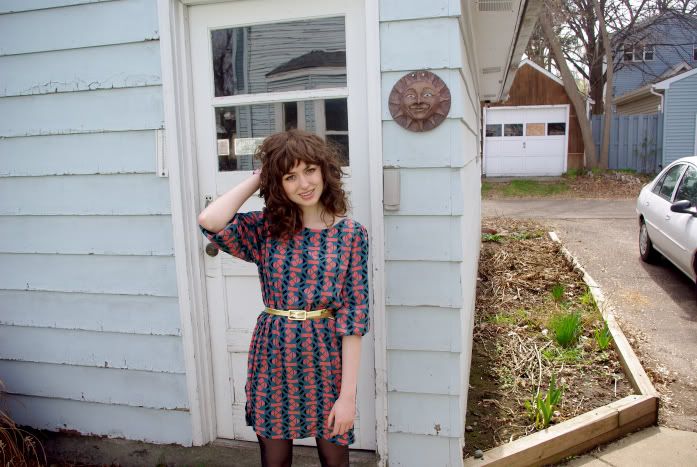 Today the weather was nice enough to wear this new dress I bought a few weeks ago from Primp, a boutique located on Selby & Dale in St. Paul. It's this crazy print on a very thin, silky material, and cut into a tent-like dress with very full sleeves. I don't paint a beautiful picture of it, but all the same I was drawn into it for unknown reasons. With a belt and the sleeves rolled up (I feel rather childish without) I think it pulls together very nicely.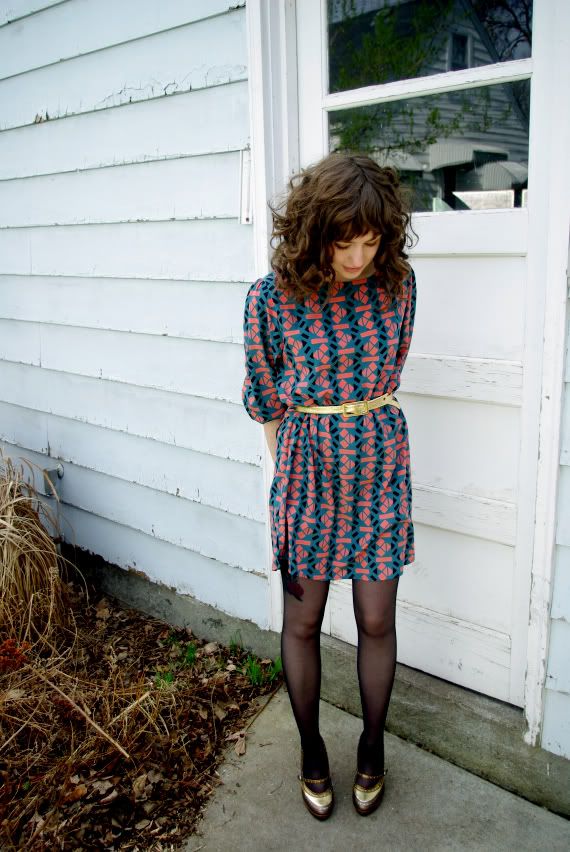 Before I forget to mention, my father took these photos today! He's offered several times and on this occasion, I took him up on it. My father used to be a borderline professional photographer, but he never quite overcame the leap from film to digital. He struggles with my Pentax k200D but clearly had fun with it. Anyways, my father can be very enthusiastic about things, photography being one of them. Suddenly I found myself not in front of my father, but rather Bill Cunningham, clicking away on the shutter furiously. I might have to have my father out again for some more practice with the digital camera!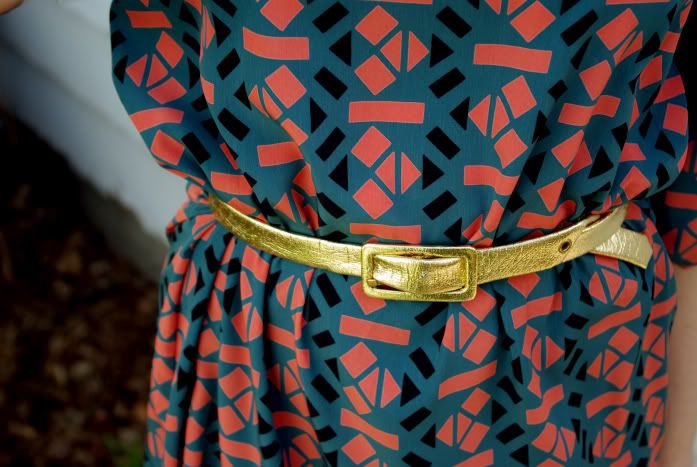 I've tried it with a red belt too (fits nicely) but I went for gold today, to match the shoes!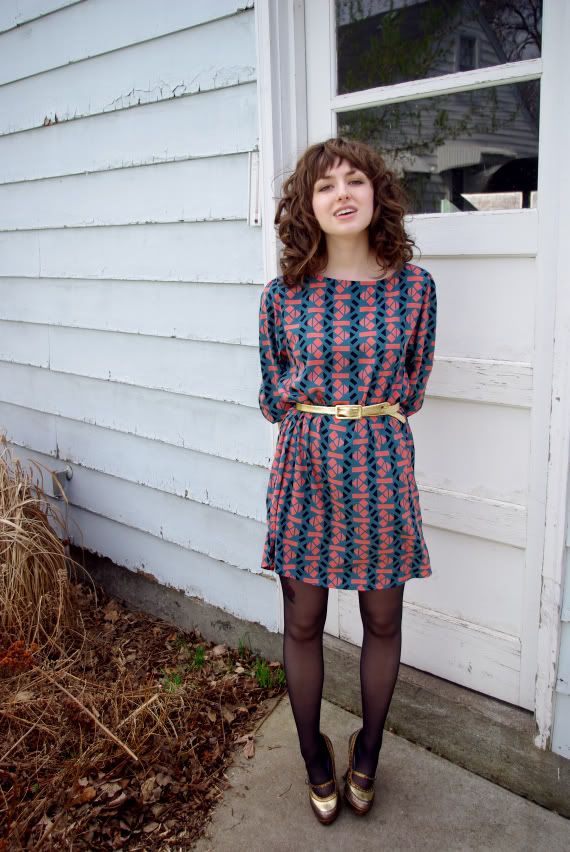 Sorry for the look...but hey, it's my face!
I like this dress for the late-sixties vibe I get from it. I'm crazy over fun prints and this one is no exception. I used to be a master at mixing patterns and I think it's time to get back into it. I went to the fabric store today and left with several yards of fabric printed with foxes and also some cat fabric. Time to start some new sewing projects!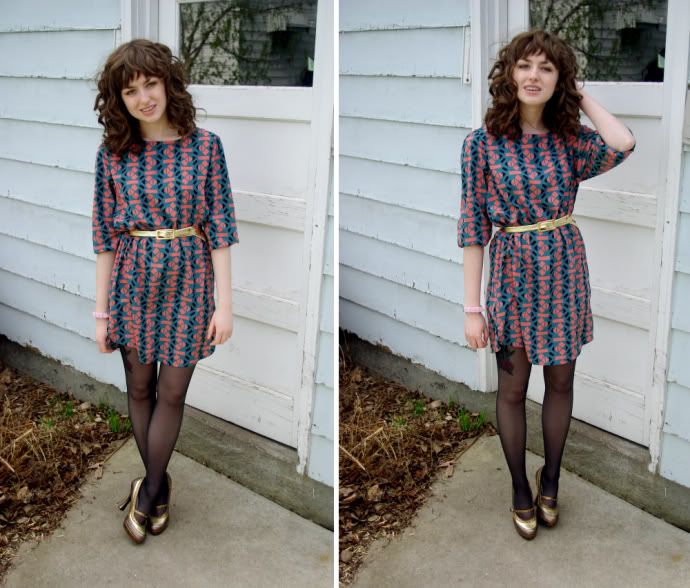 These shoes are some of the most uncomfortable in the world. Very difficult to walk in...though so pretty, it's worth it! I also can't go for more than a couple hours in them. Last summer, I wore them for an entire night of traipsing through downtown Minneapolis and by the end of the night by feet with bleeding and covered with pus-y blisters. Hot stuff! And all in the name of fashion. Don't expect to see me flashing these babies very often, so get it while you can!