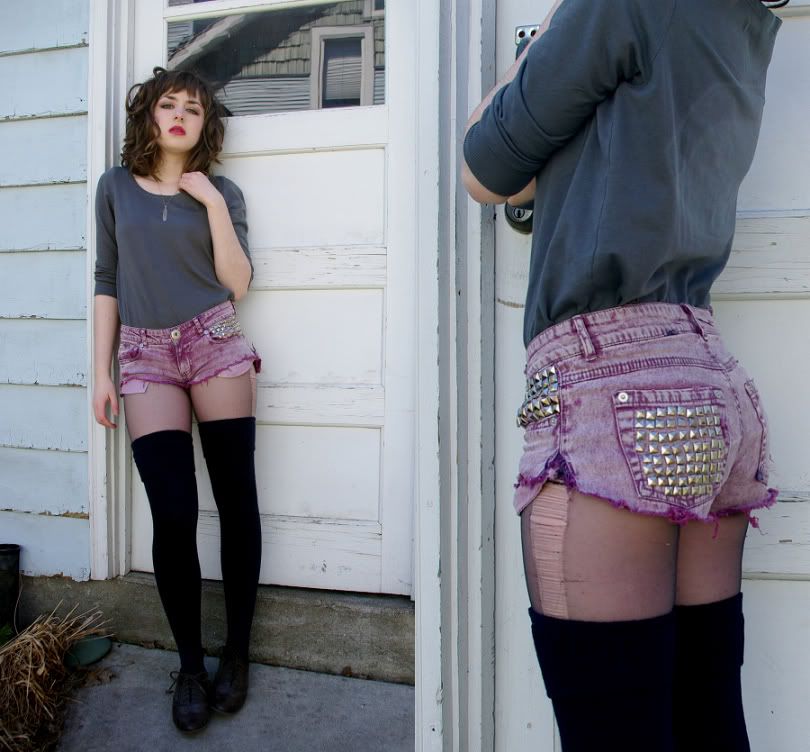 I made these shorts a few weeks ago using an old pair of jeans and studs taken from an old belt from back in my skater days. Below I map out the exciting process!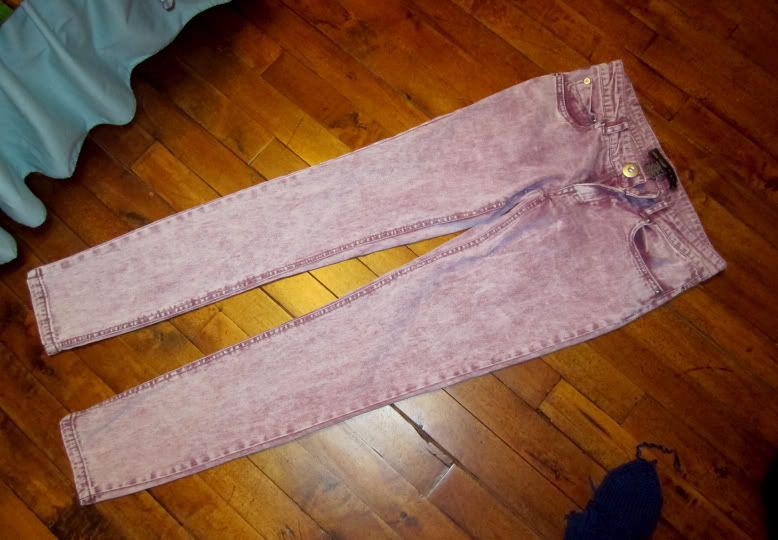 Step 1: The Pants. Yes, you can say that you're extremely disappointed that I didn't stone wash these myself. I'm not that cool, don't worry, I know.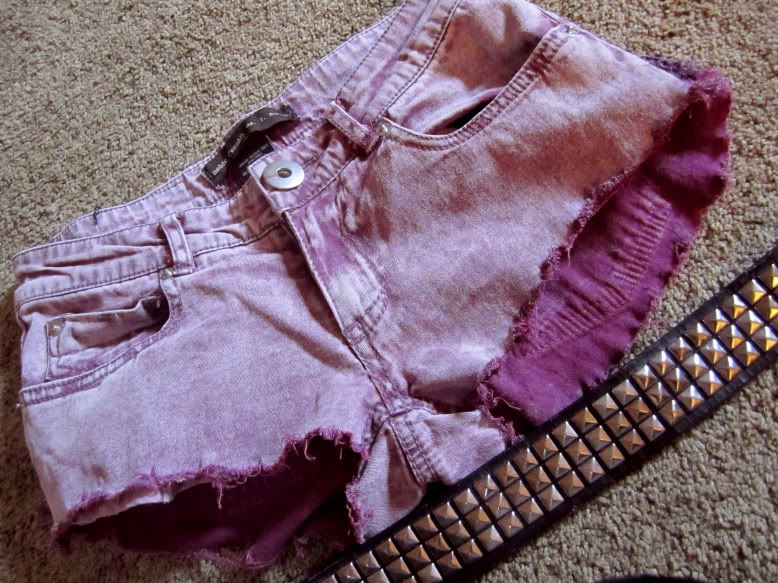 Step 2: Cut & Destroy. I cut these into shorts and then grabbed a seam ripper, pulling on all edges, undoing some stitching, and creating a couple holes.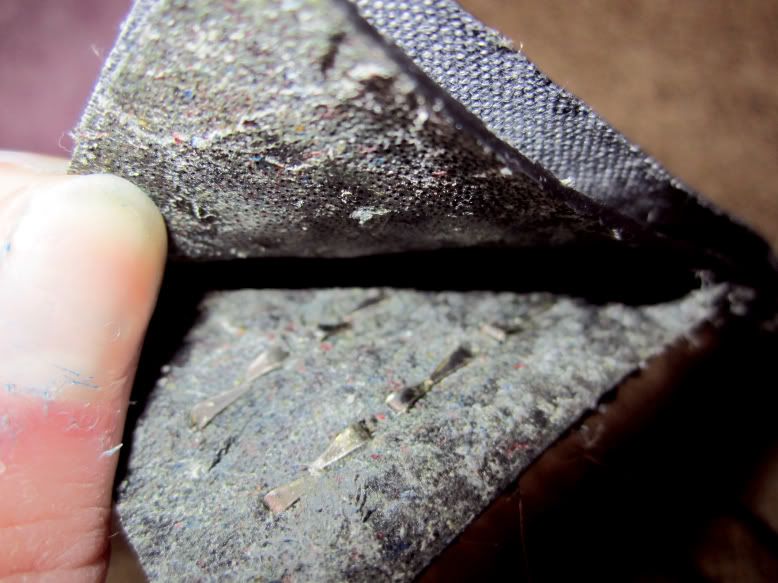 Step 3: Unconvering the studs. I cut the end off the belt and pulled the top layer from the bottom layer of the belt. This was a very old belt, probably 6 or more years old, so the glue allowed it to pull apart very easily.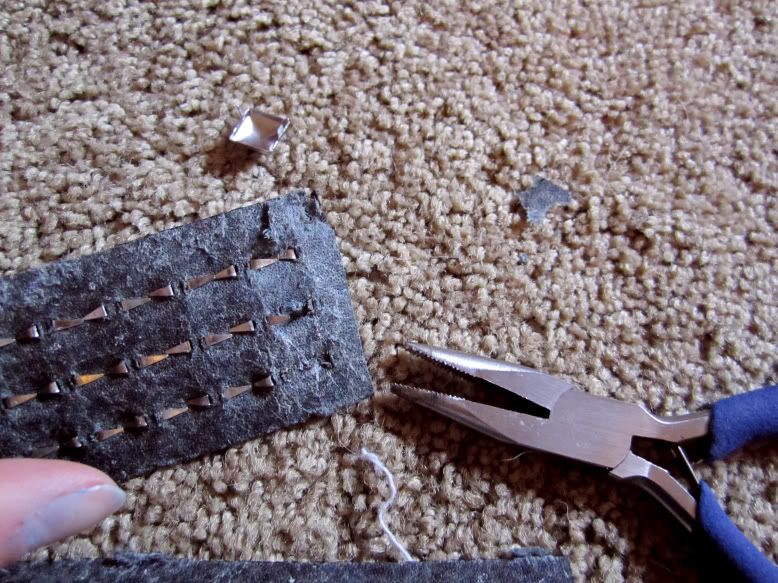 Step 4: Attaining the studs. From here, I pulled all the studs off with a needle nose pliers. Not easy or enjoyable.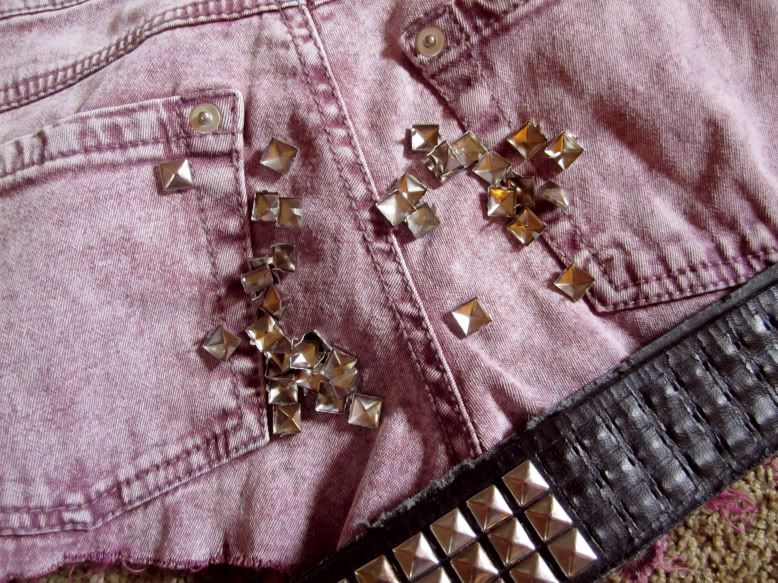 Step 5: Being frustrated with how few studs you've managed to pull, yet how many cuts and calluses you're getting on your hands.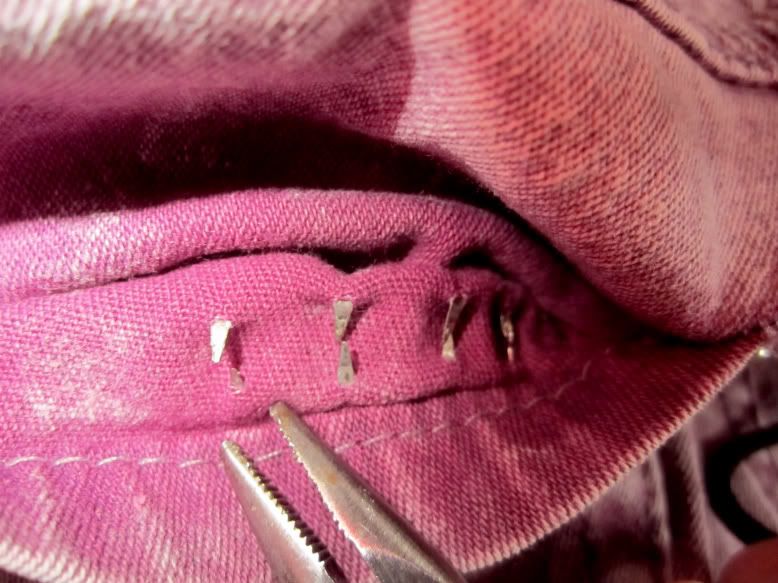 Step 6: Setting the studs. The most fun you'll have with a needle nose pliers! The studs just popped in and then I pressed their backs in.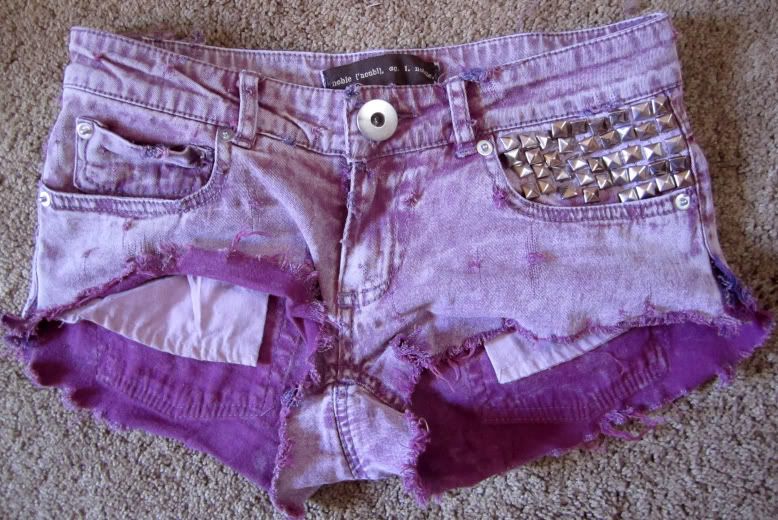 Final: Front with stud details on pocket and some seam ripper wear & tear.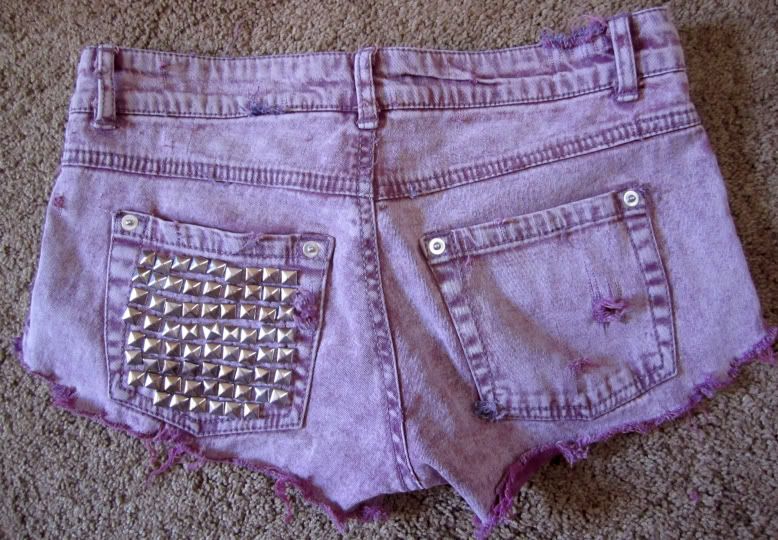 Final: Back! With more studs and even more seam ripper wear & tear!


And here they are! In these photos, I'm also wearing an old sweatshirt from UO, AA socks, and Wanted oxfords in the Jag style. I won't be updating till next week, as I want to focus on enjoying the New Mexican sun and sand. Till then, lovelies!