So, after it took more than a week to fix my laptop, I get it back (yay, I could do homework again!) only to have the internet go out. And so, I have been far from the computer or any of my files for quite some time now. You may be asking, "What does an 18 year old blogger do with her time when, gasp, there is no internet?!" Well, I started out with cleaning my room, which came to a screeching halt when I reached the corner of my room which is jam packed with old magazines. I used to be good about clearing out back issues of magazines, but I eventually became too lazy... And so, I have issues of magazines dating back to 2007 (the stone age!) and they are slowly taking over my life/bedroom. So here I am to show you what I did with all this "junk"...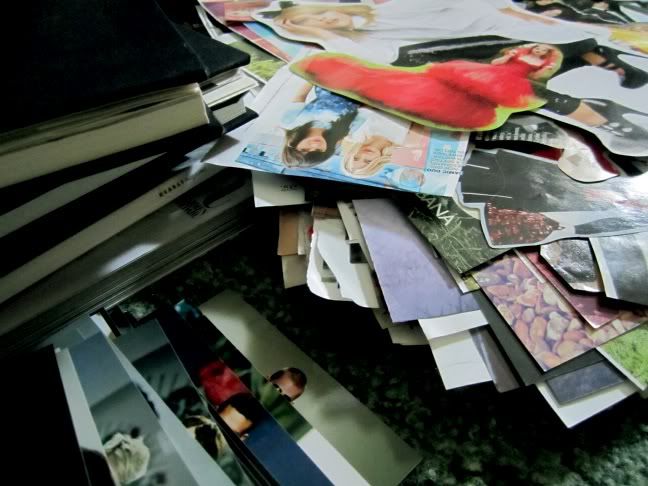 It seems a waste to just recyle a few hundred magazines which I'd been carefully stowing away for so many years. So I began painstakingly going through each periodical and tearing out any photos, articles, etc. which I liked. This seemed like a good idea at the time, but after I had filled several shoeboxes with these clippings, I realised I had a whole new problem on my hands. And so, I started a fashion scrapbook! It's similar to just a fat magazine, except free of Covergirl advertisments and trends which I don't like.


This is the inside of the front cover, a work in progress.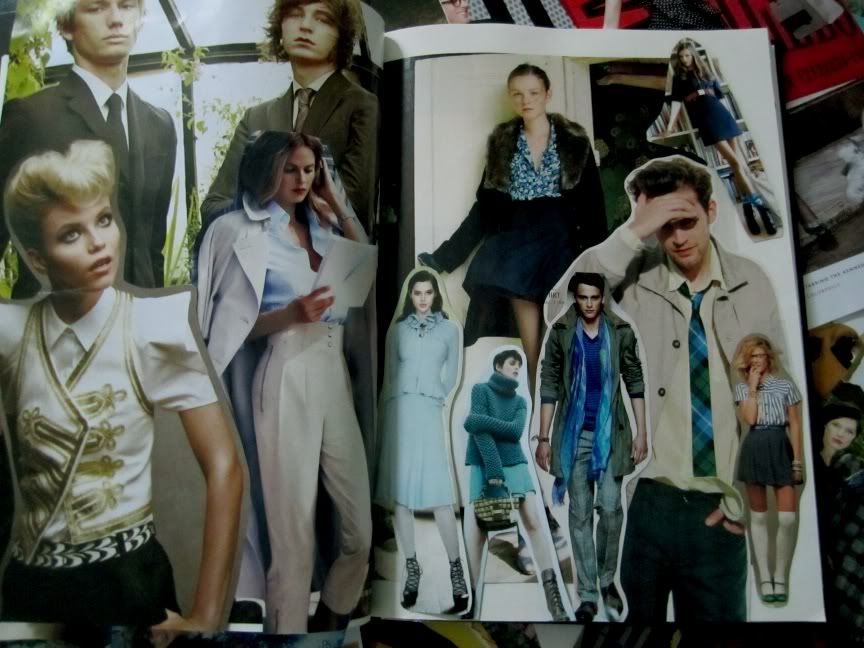 Using editorials from Vogue, ad campaigns for Burberry, Urban Outfitters catalogue photoshoots, and even some runway photos which I painstakingly (this word shall arise a lot) selected and printed out.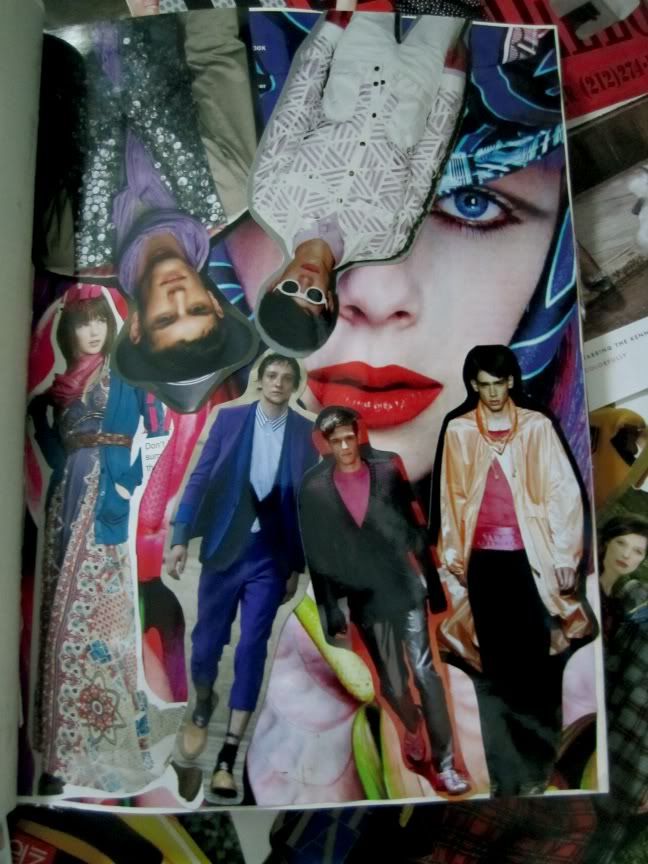 I categorised pages mostly by trend, colour, or season. This here is my "high chroma blue, purple, and pink" page.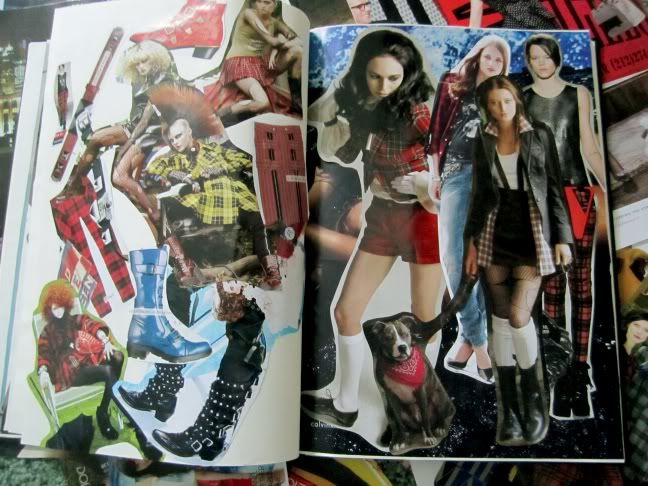 A work in progress: my punk page....mostly plaid punk.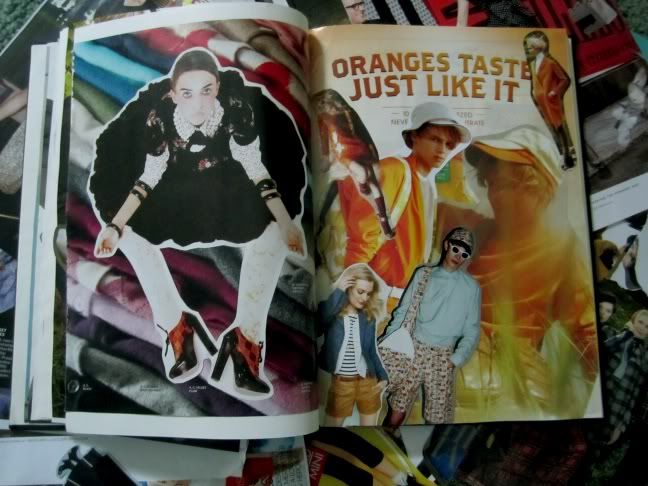 "Oranges taste just like it!"

So I guess I just wanted to let you know that, yes, life exists outside the internet realm! I'll keep working on this scrapbook and hopefully share this with you more... I think it's an excellent way to cultivate your tastes and try out some new trends. If you have your own fashion scrapbook and have a link to it online, I'd love to see it and gather further inspiration for my own!