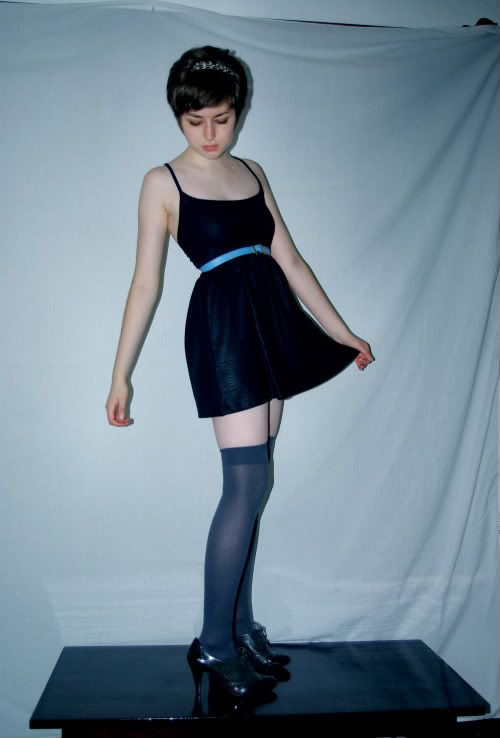 This is just an outfit post, the first one for a long time! It will be image heavy - I was having way way way too much fun. I felt like a princess in the puffy dress and sparkly/gemstone-y headband! And yes, I still have the sheet up. I've been using it as a backdrop for my photos - laziness is the mother of invention!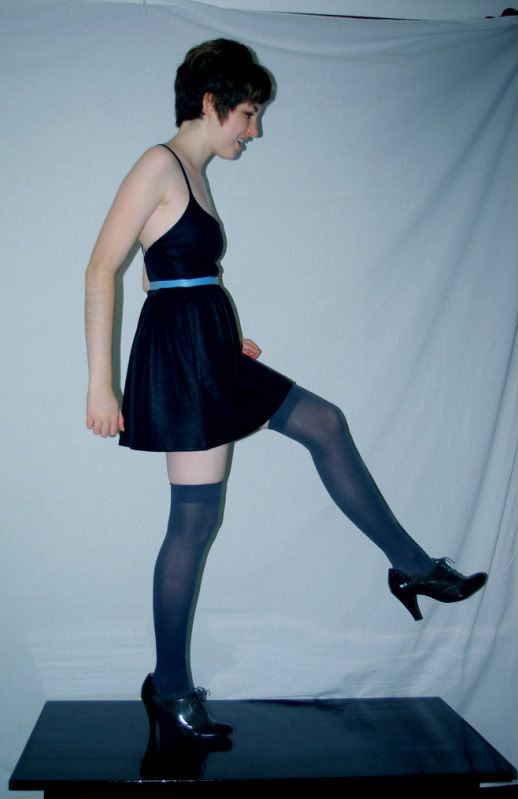 I bought that dress in the Urban Outfitters' online sale section - only $5! The top part is totally unflattering, but I love the figure-skater cut. And the material is weird as heck. It's this stretchy, python-y stuff. Kind of like those wet look leggings (I've still not decided whether or not I like those). The back is cut super, super low and it has racerback straps. I was trying to put it on at the beach the other day and some how got tangled among the straps. It took myself & two friends to get everything sorted. Oh how embarrassing.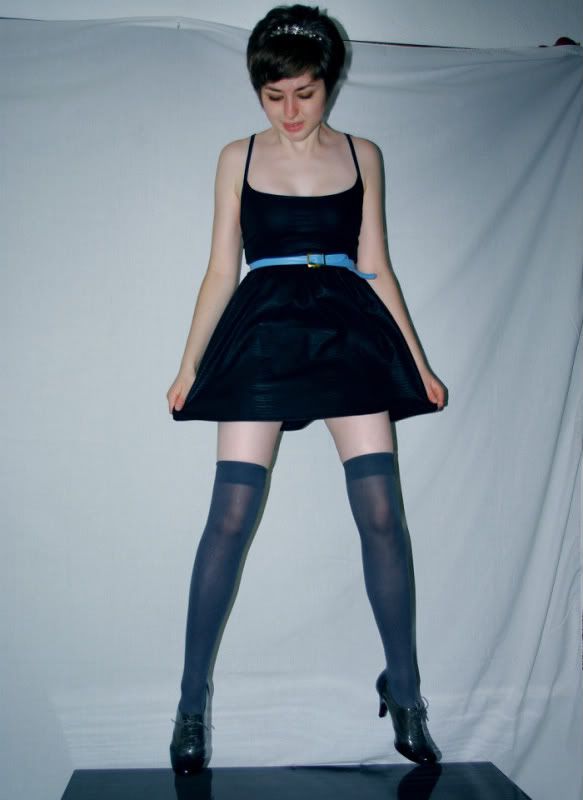 Those heels are grey & black oxfords are divine & so comfortable. I've worn them for hours without the slightest bit of discomfort. Unfortunately they're a size too big for me, so I must wear socks with them. But they're fairly stable & I would've felt perfectly comfortable jumping in them, had the table not been super slippery. Ah, that was mildly frightening. I fell off it, actually.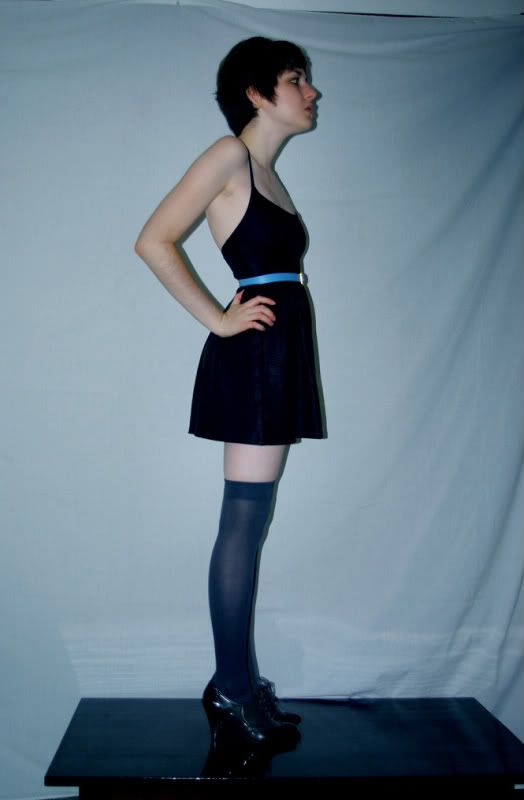 Let's see, to finish this up here...the headband was my sister's. I think she got it for prom. Terribly uncomfortable, the metal was slowly working it's way through the sides of my head into my brain. The belt is from my great-aunt. When she got too...uh...large for all of her belts, she brought them for my sister & I to play dress up with. This was when I was like 4. I found them in my dress up box under my bed a year ago and they all fit perfectly around me waist. Hurrah! And those socks...I bought them a while ago but then bought different grey over-the-knee ones & never ended up wearing these. That was the first time. I think I love them.
So, right. I'm going to go each lunch. I have only been eating dinner & ice cream at night lately because I simply haven't been hungry. Ah, I'm so hungry today though. I must eat. Oh, and I was thinking of doing a Q&A post soon, if anyone had questions. I always get asked things in the comments & then I forget to answer them. Anyways, I was thinking if anyone had questions (about anything - fashion, life, Minnesota, my camera, myself) I could answer them in some creative way (photos, video?).