I was feeling a little guilty after that whole "ohhh I love Gene Kelly, he's the dancing man for me" debacle, so I'm here to re-claim my love for Fred Astaire and convince everyone else of it, too.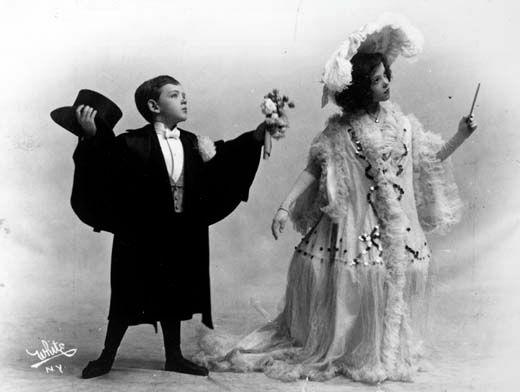 Born in 1899, Fred began working a show business at the age of 5 with his older sister Adele.
His first screen test noted, "Can't act. Can't sing. Slightly bald. Dances a little."
Honestly, I find Fred's extreme widow's peak and premature balding to be very sexy.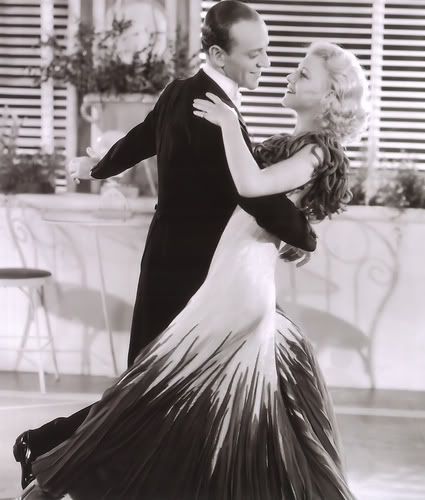 Ginger Rogers and Fred Astaire co-starred in 10 movies together.
Top Hat is my personal favourite (and first) Fred Astaire film. The above scene shows Fred's true romantic side. Many of his films are about him falling in love with a girl who despises him. By the end, she's absolutely infatuated with the man (who can blame her?). This particular scene shows how put off Ginger is with Fred. By the end, you can see the love in her eyes. I know this is a long-ish clip, but you will not be disappointed if you watch it. The dancing is brilliant, the song is classic (Cheek to Cheek), and look at Ginger's dress!!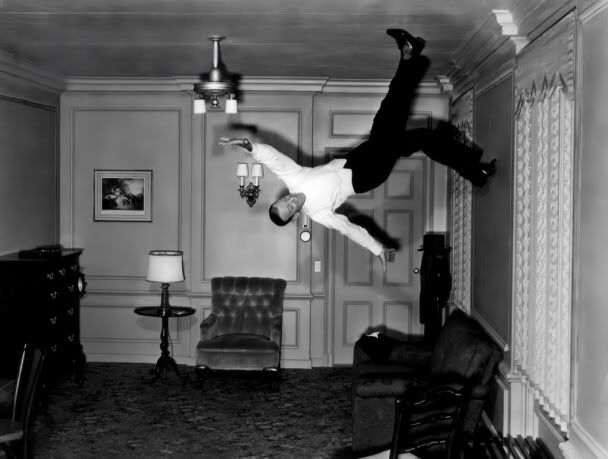 His ever so famous ceiling dance in Royal Wedding. Love makes you do strange, sometimes remarkable, things.
Such style! I wish more men dressed like him - that is proper gentleman garb.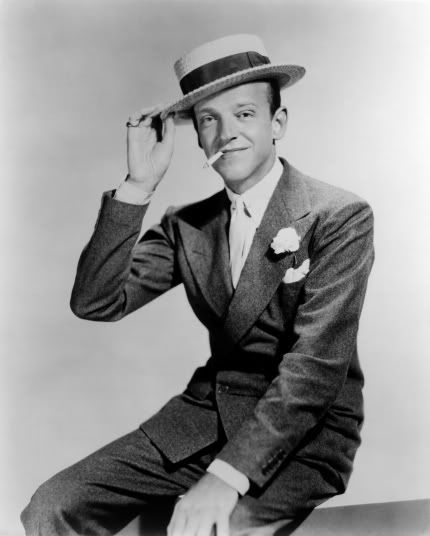 I do not condone smoking. He just looks darn adorable (and a little more casual) here.


Fred recieved AFI's Lifetime Achievement Award in 1981. I've never actually watched this whole clip, but I find his sticky-out ears to be ridiculously endearing. (p.s. He looks less bald in his old age) Fred passed away from pneumonia on June 22, 1987, after a 76 year long career. He made 31 musical films and has been named the 5th greatest male star of all time by the American Film Institute.
Maybe you can now see why I'm so infatuated with this brilliant man. And maybe you feel yourself falling a bit, too? I highly recommend that everyone watch even just one Fred Astaire film. He's inspiring, charming, adorable, and heck, just worth your time.