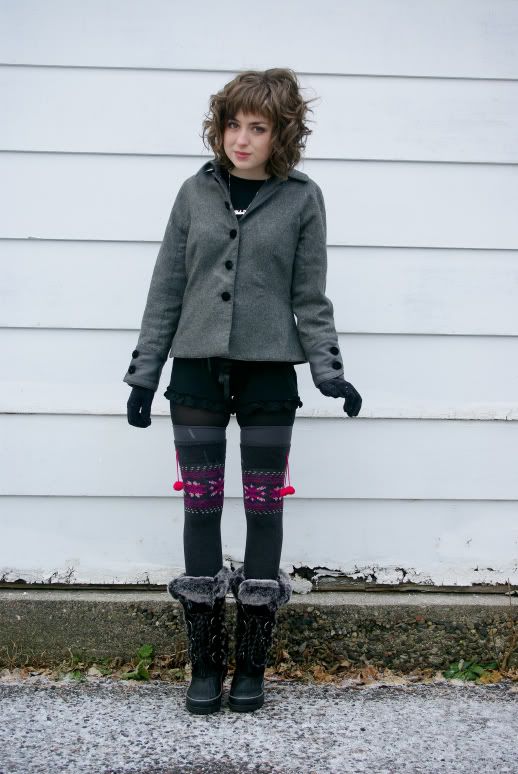 Hmmm so I must have lied when I said it would be another week or so until I get back into the blogosphere, because here I am! There will still be one more guest blogger, a friend of mine who I know via Lookbook, and maybe a few more... (;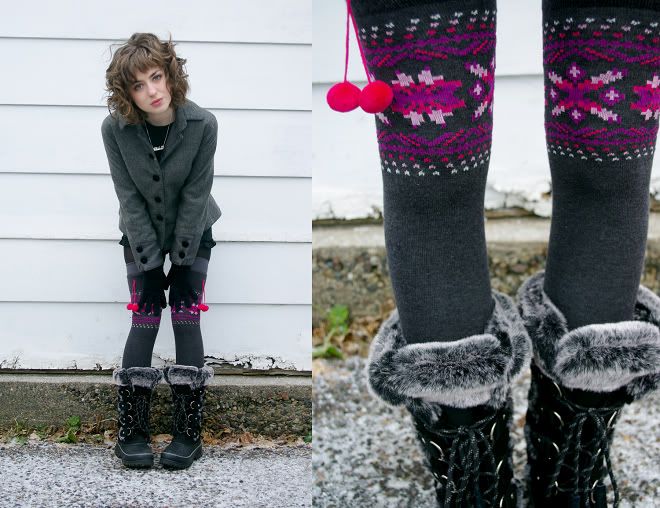 I was locked out of my house for an hour the other day. It was, supposedly, the coldest day since Febuary (just my luck!) and my little toes nearly froze off in my cowboy boots. After that incident, I used a good chunk of my paycheck to invest in some Minnesota-proof winter boots. I bought these furry guys at Macy's from a brand called Khombu. They're so cute and make my feet feel like I'm walking on a toasty cloud! Supposedly they protect your feet even at -20°F...which I'll need, come January.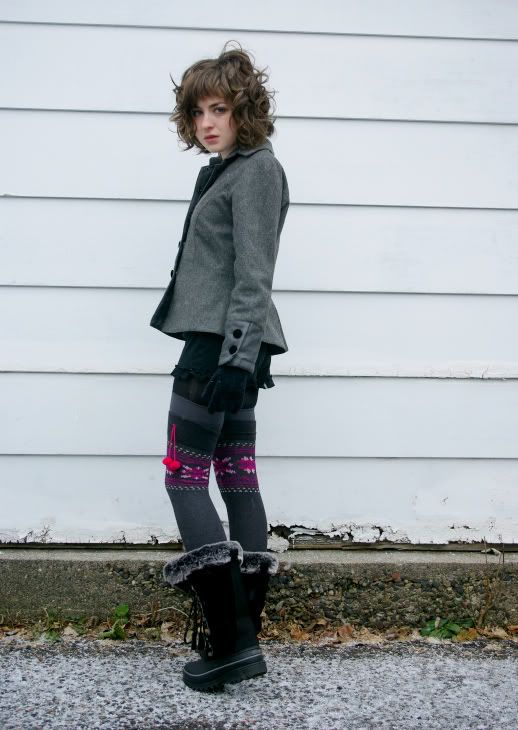 Haha, my hair was so bedhead-y and awful today. Apologies. I'm still wearing half my PJ's, actually, but that's all you really want to wear when it's cold & snowy out! The frilly shorts are from Target. I believe they're pajama shorts, but I think they're too damn cute to save just for the bedroom! I've begun quite the collection of knit thigh highs. I like to wear them to bed in place of pants, because pants ride up and get all twisted. Plus, your feet are always cold! These ones, with the pom poms, are from Target!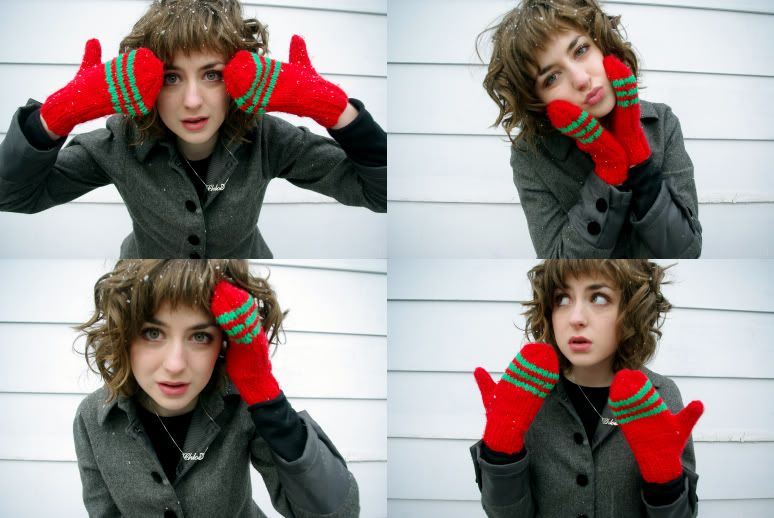 I've also started a decent mitten collection. They're nearly as good as socks!! My boyfriend bought me these little guys last July-ish time. They're not warm or soft at all, haha. The cold air goes straight through, but they're festive and the money went to cancer research!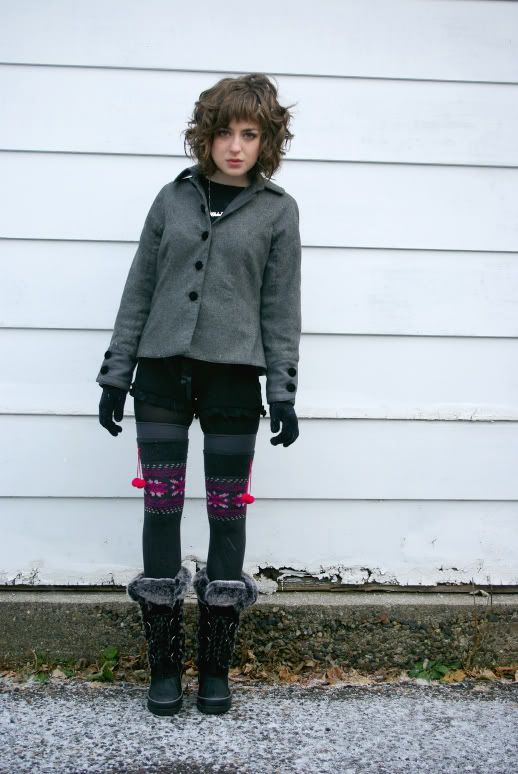 After I took these photos the snow picked up and we've got quite a bit on the ground now, with more on the way! Snow is one of the most magical, glorious, beautiful things on earth. I hope that everyone gets to see it at least sometime in life. Trust me, it's even better than in the movies!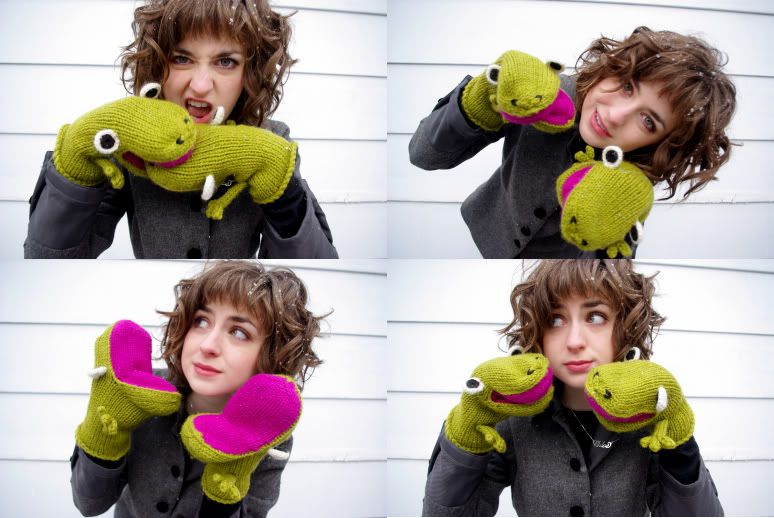 My boyfriend also bought me these froggy mittens! He's very concerned about keeping my hands warm (; These guys are sooooo toasty warm and super cute, if not a little child-ish. We bought them from a kiosk in the mall. I haggled the price down with the worker, to the amazement of my boyfriend. I just have my way with some people...
Anyways, I hope everyone is staying warm in the snow & cold! And to all you Americans, have a great Thanksgiving and stay safe on Black Friday! I work allll day that day (at the Mall of America!!) so I won't have time to do any shopping. Do some for me, though!