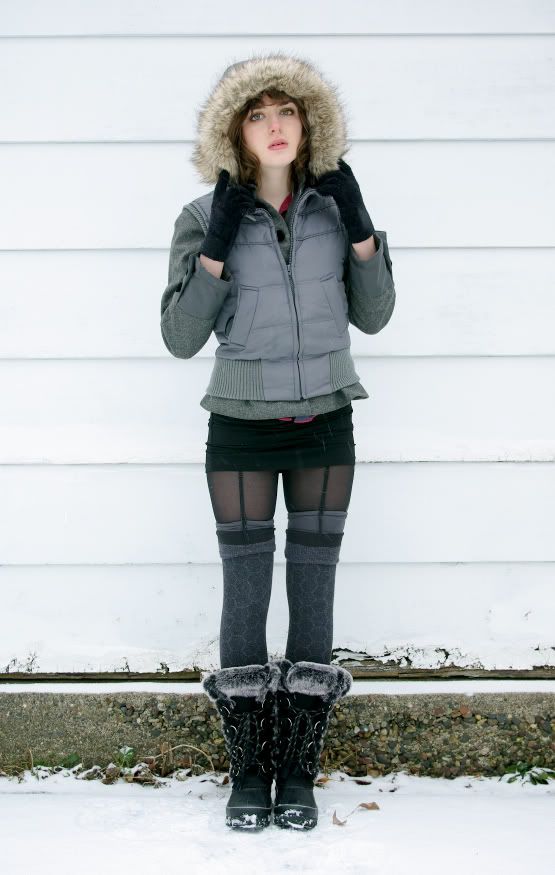 It's gotten super cold here the past week and we finally have some decent snow on the ground!! In fact, it's been snowing a bit almost every day. I love it. I love Minnesota. And my new boots. I'm super excited for Christmas, as well. I haven't decorated at all yet, or sent out cards, but after finals are done with, hopefully I will be able to cool off and de-stress a bit. Finals are murder!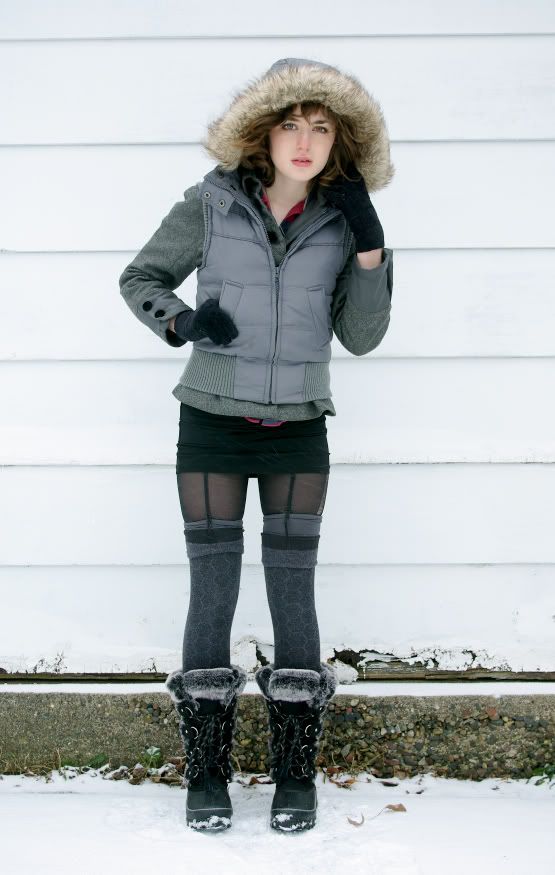 The past few days have not been so good. My boyfriend broke up with me and so I've just been real upset lately. It's difficult to lose both your boyfriend and your best friend at the same time, and I'm afraid I really screwed up. Hopefully everything will blow over, but my friends have been buying me chocolate and hot chocolate and giving me extra hugs to help out. I think I'll spend the week just watching movies. (: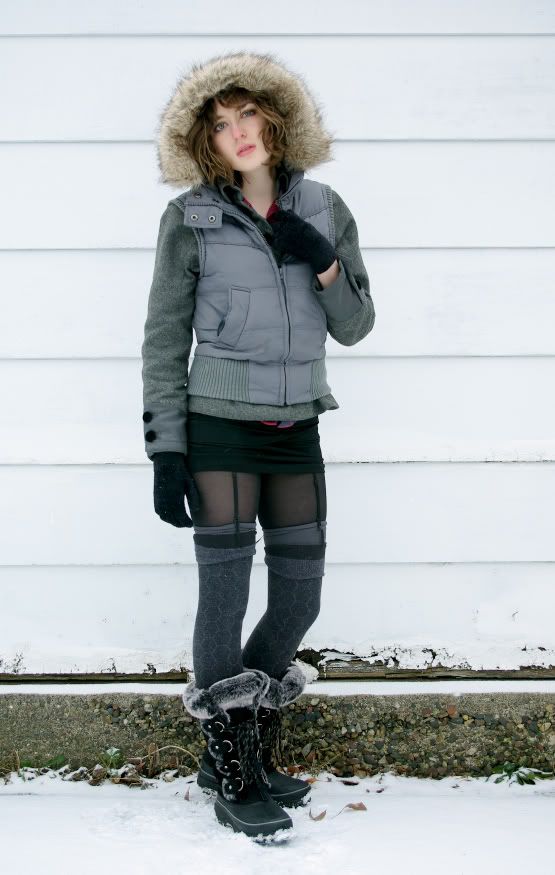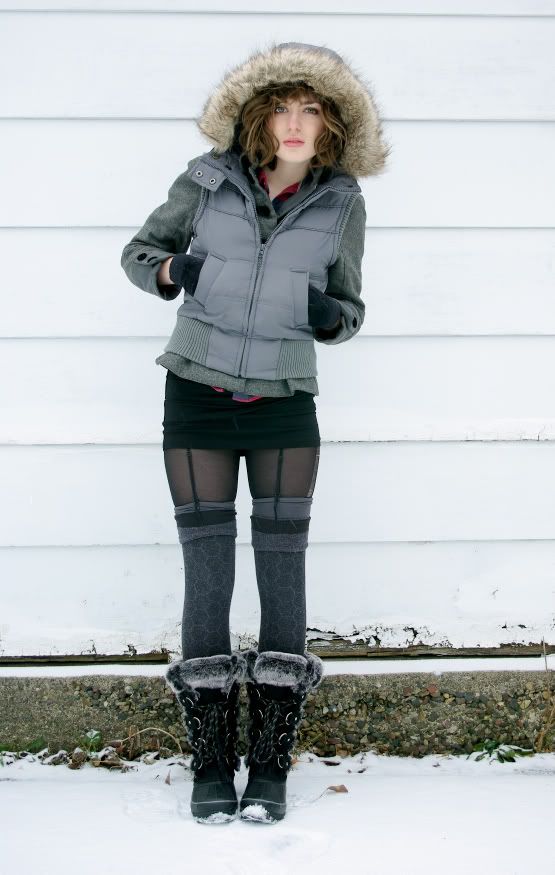 I really wanted a pair of those tights that are made to look like you're wearing garters. I think they're so cute. But they were not sold anywhere in Minnesota & I'm too cheap to pay for shipping, so instead I just wear real stay ups & garters over my tights. Much more warm for the winter anyways. I'm afraid the trend of those tights, as well as the dotted ones, has come full circle already.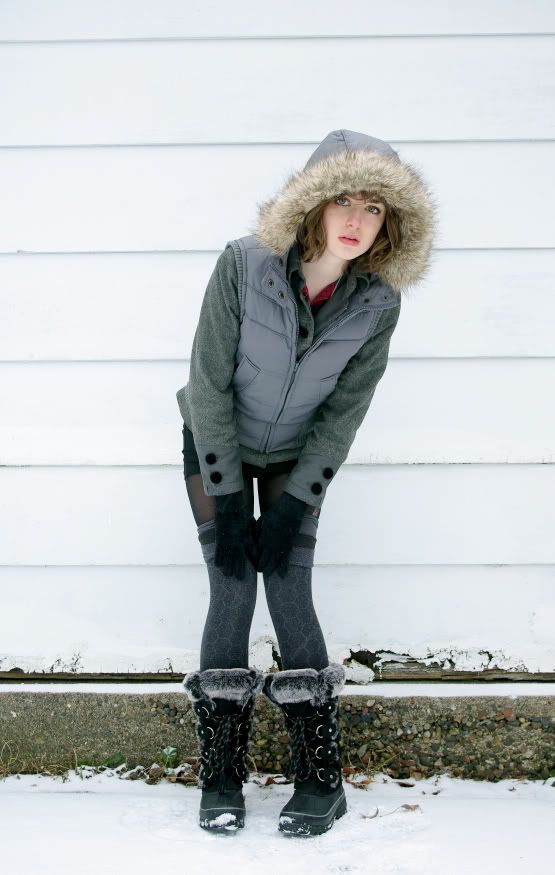 New signature pose? Anyways, I'm going to watch some Christmas movies now, instead of doing evil biology homework. I think I'll watch "Eloise at Christmastime"! Always makes me feel a little happier, a little warmer.