I imagine that winter in Minnesota is a lot different than winter in most places. There's snow and bitter cold for months and months, so we spend a lot of time drinking hot chocolate and playing in the snow. And so, that is what I've been doing for the past couple of weeks!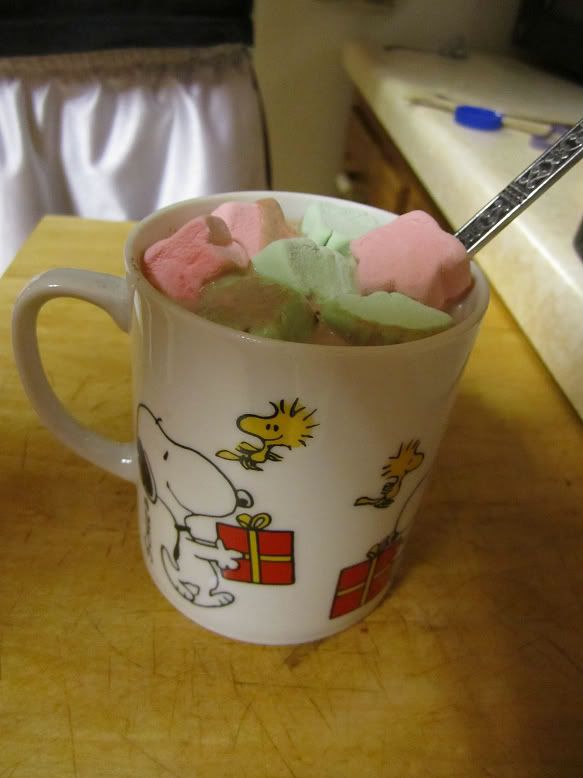 Whaaa hot chocolate with Christmas marshmallows! I went on a huge Target shopping trip in which I spent loads of money. The bag of marshmallows was the cheapest thing I bought, at only $0.99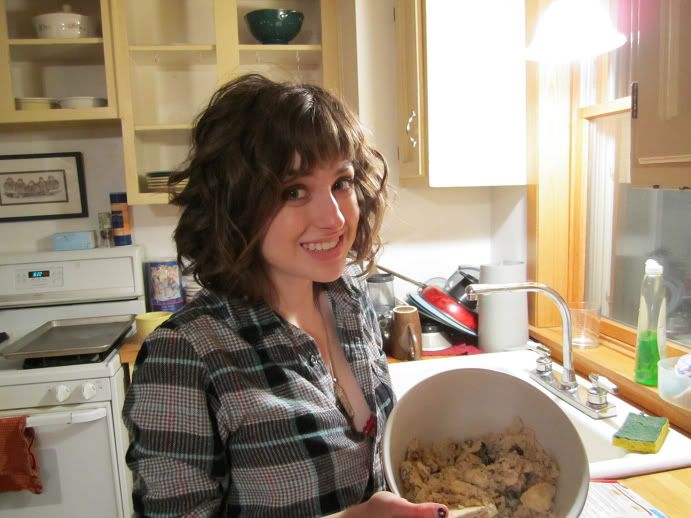 Cookie making with friends is a must! I spent 3 hours on Christmas Eve frosting & decorating cookies, followed by making fudge, while watching Frosty the Snowman, The Little Drummer Boy, and It's a Wonderful Life!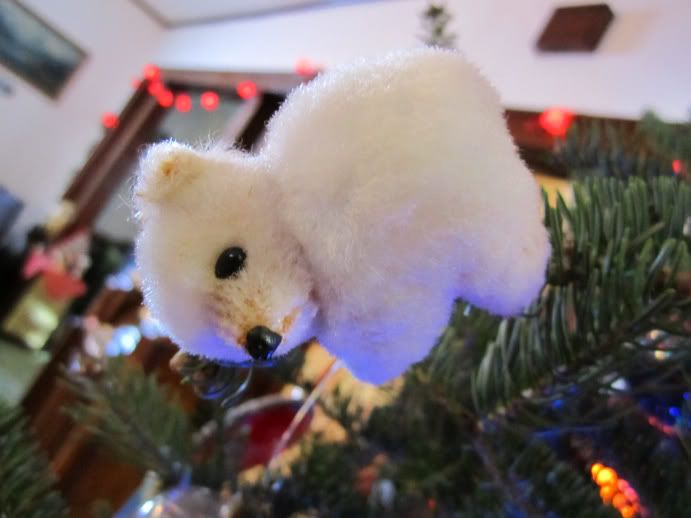 Decorating the tree took Jingle All the Way, Miracle on 34th Street, and many many Christmas songs! It could either be that we're lazy tree trimmers, or it could be that we have hundreds of ornaments!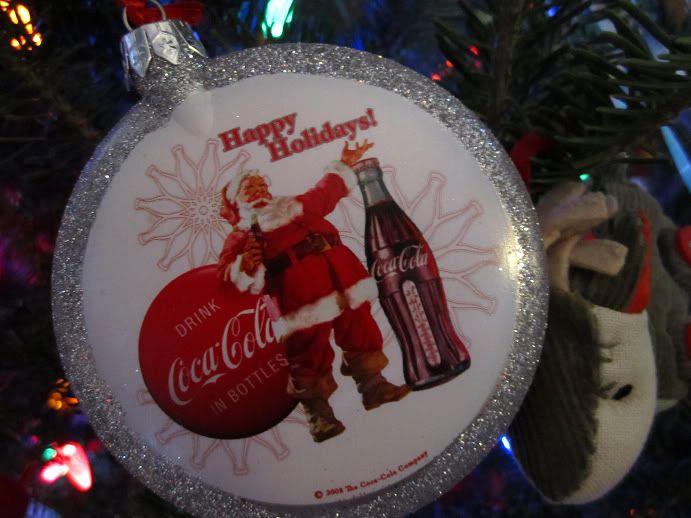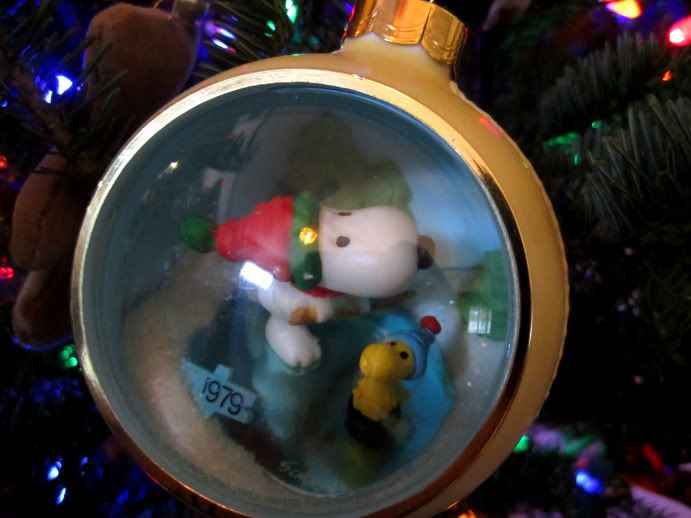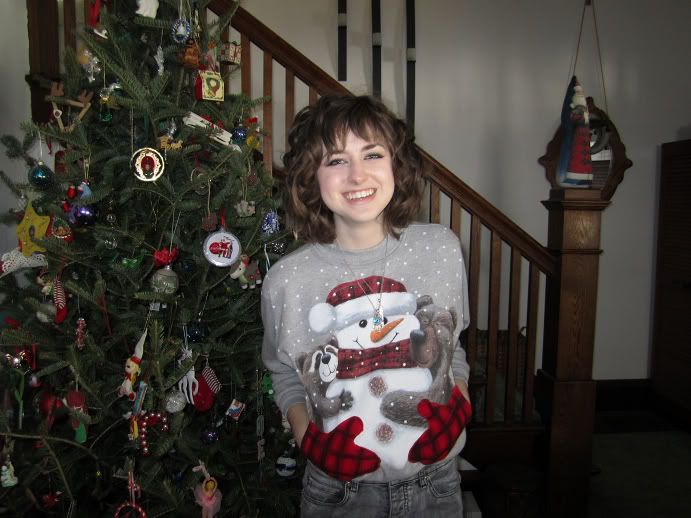 I got this dorky sweater from my mum for Christmas! It's great, it has "mockets" (mitten-pockets, as named by Chris Fox).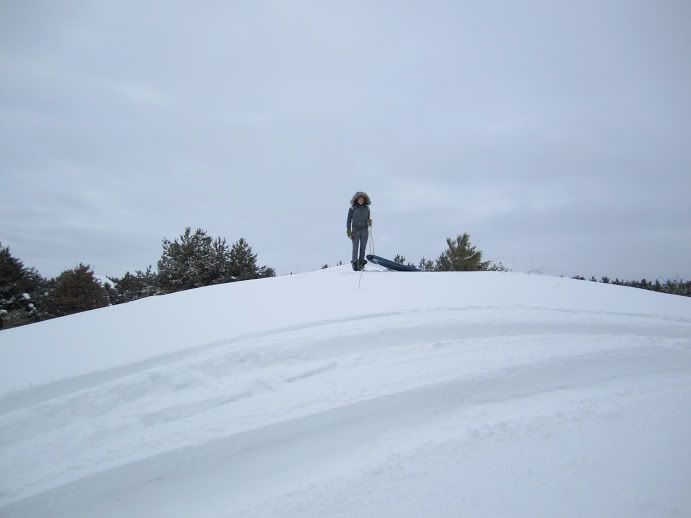 Sledding!! My boyfriend and I got back together (we missed eachother too much!!). His parents own a lot of property up north so I went sledding down the sand dunes.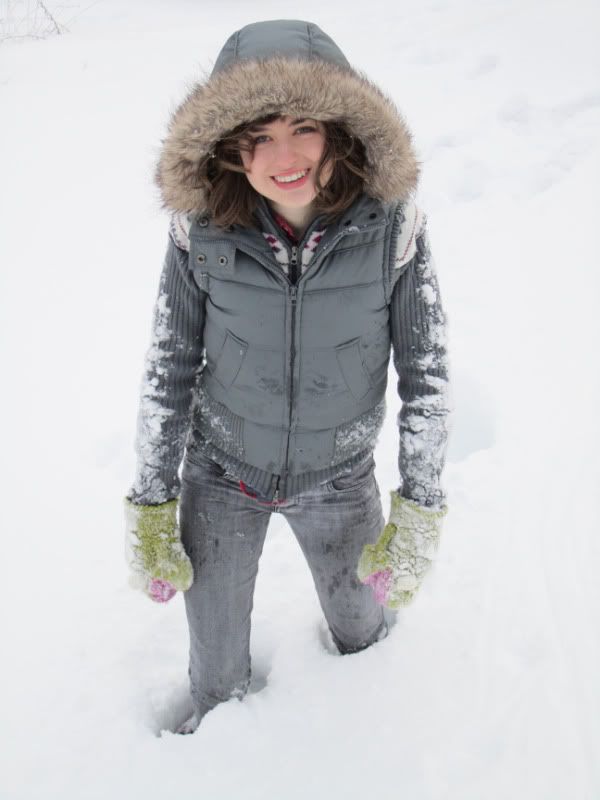 The snow is over a foot deep! At some parts it was well over my knees! Climbing up the sledding hill was no treat, and I forgot that there was a pit at the top of the dune, so when I got to the top I fell into thigh deep snow. As you can see, I got very very wet and snowy. But totally worth it!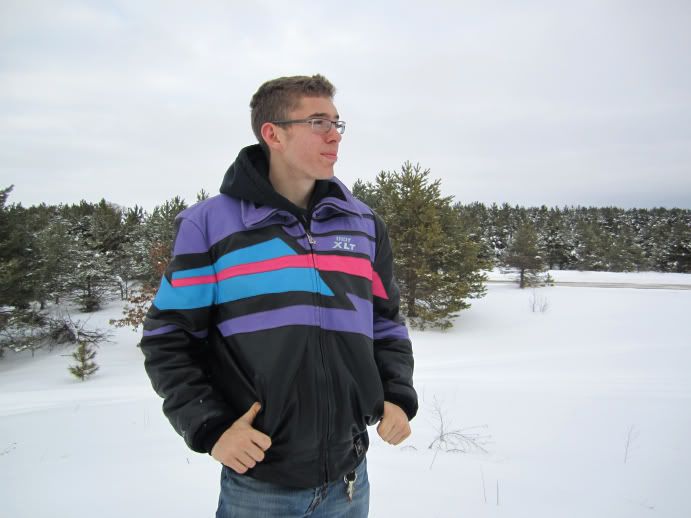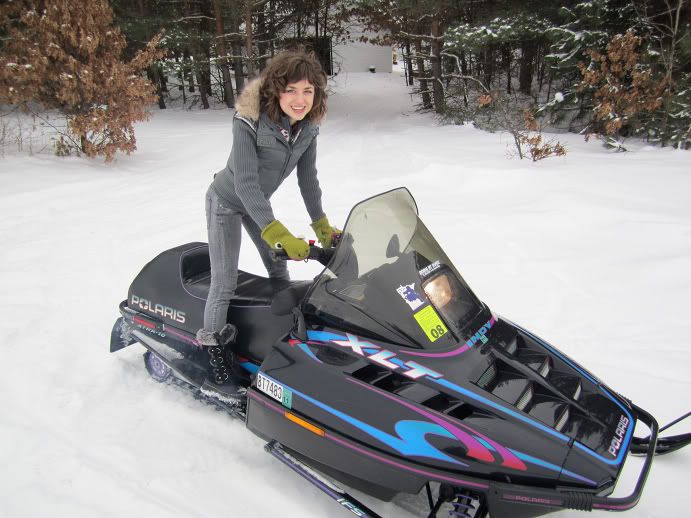 We also went snowmobiling again. Snowmobiling is one of my boyfriend's favourite things in the world, but I don't like it! I always get really hurt and end up with huge bruises all over.



And all the helmets are too big for my head!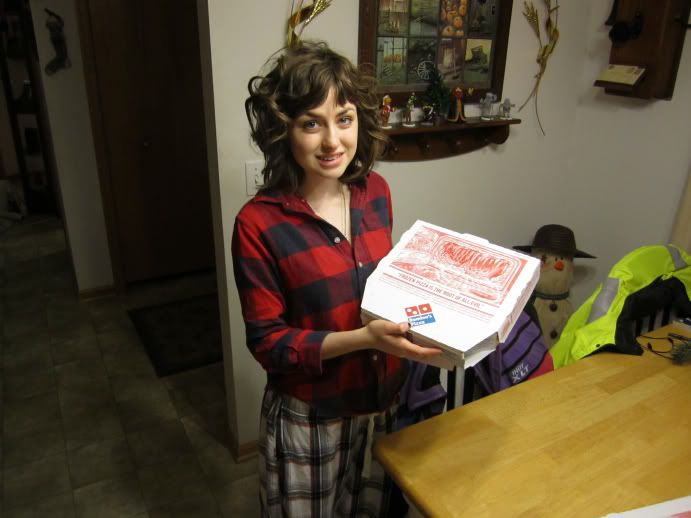 After long days in the snow, the best option is to peel off all your clothes, throw them on the radiator or in the dryer, and snuggle into your pajamas! Ordering pizza and drinking copious amounts of hot chocolate is also a great idea. I got my own personal pizza (everyone else wanted Meat Lovers. I did not.) and watched Ernest Saves Christmas! Never again will I watch that.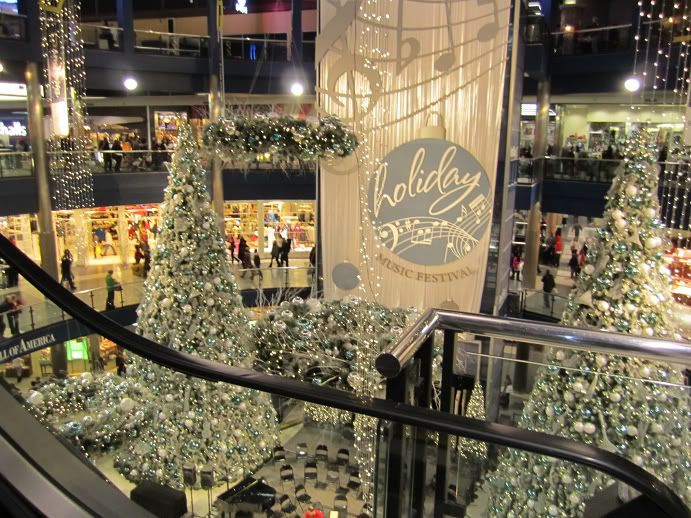 When I wasn't working, I was usually at the Mall of America for some reason or another (which is funny, because I work at the mall). It's decorated so pretty for the holidays, though. The trees are incredible and have ornaments bigger than my face! Everyday they'd have Christmas concerts - acapella groups, high school bands, choirs, etc. - which was really nice. I ended up watching quite a few.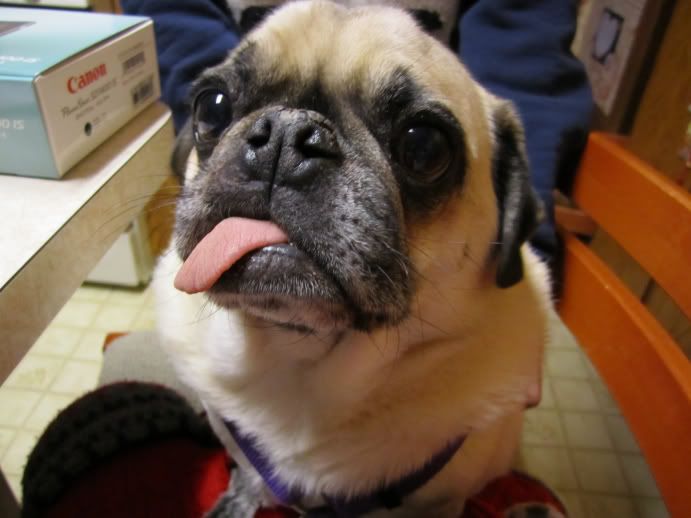 Moses loves Christmas! He also has gotten into the (bad!) habit of licking the dirty dishes in the dishwasher, when the door is down. It's so cute! As long as they aren't clean plates, that is...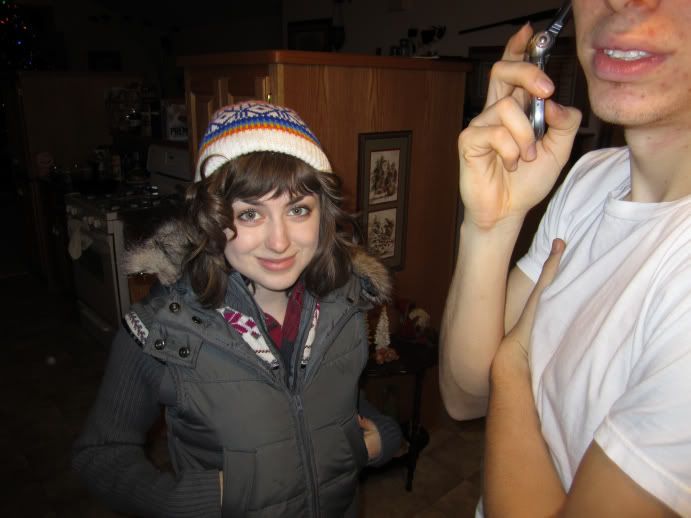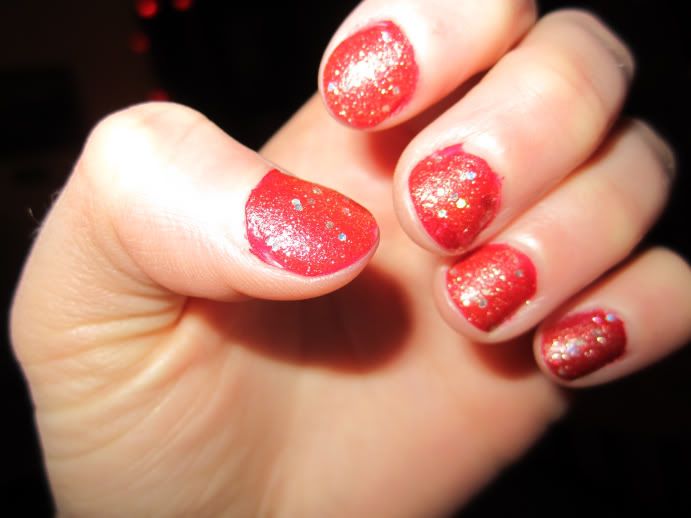 I painted my nails for Christmas! I got a trio of ELF nail polishes, just for fun! I love having fun nails but nail polish is so expensive! I figured $3 for some festive nail polish wasn't too bad.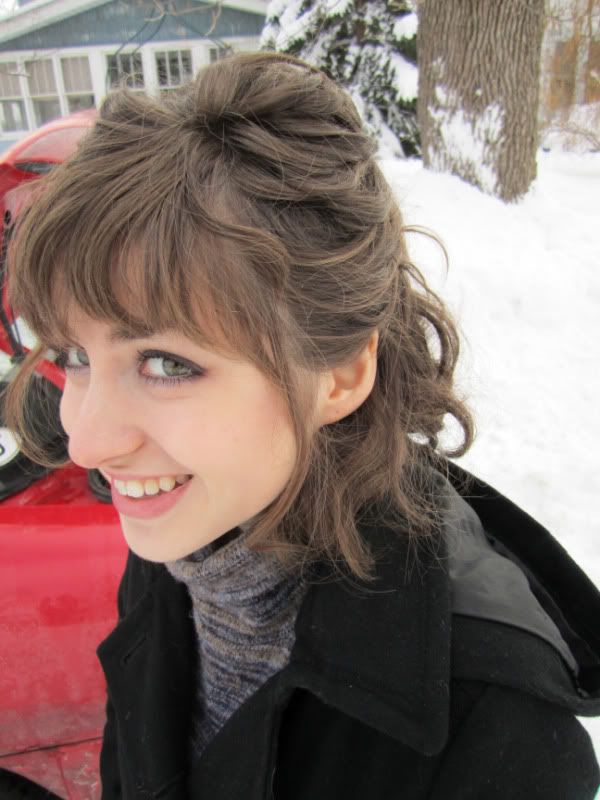 After reading Rebecca's posts about the '60s, featuring photos froom a recent Lisa Eldridge shoot, I've become obsessed with the hair & makeup from that decade. We went ice skating last night and I took that as an opportunity to try a poufy(ish?) half-up 'do.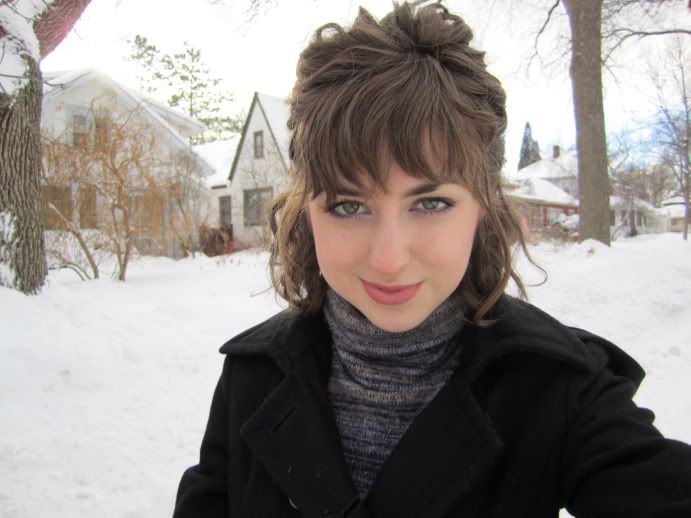 I think I need more practice.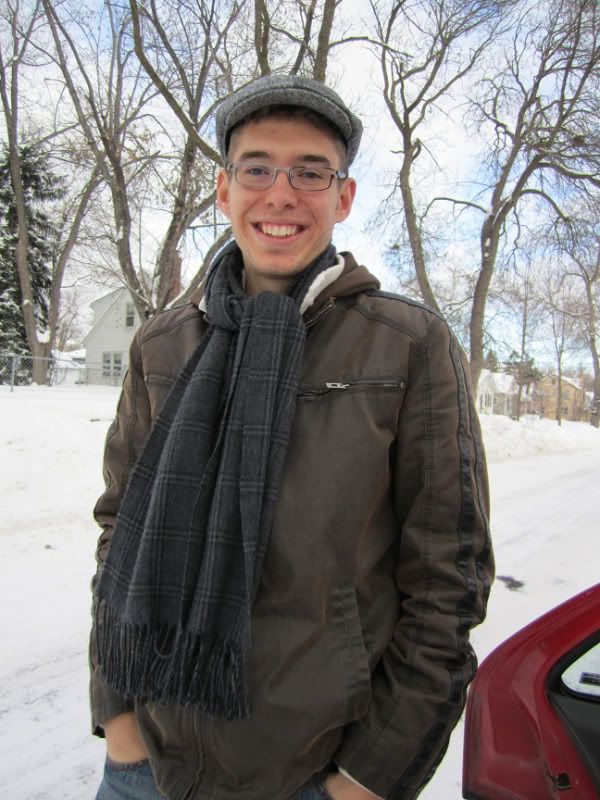 My boyfriend is so cute. Please tell him that it's not fruity to wear a scarf & that hat!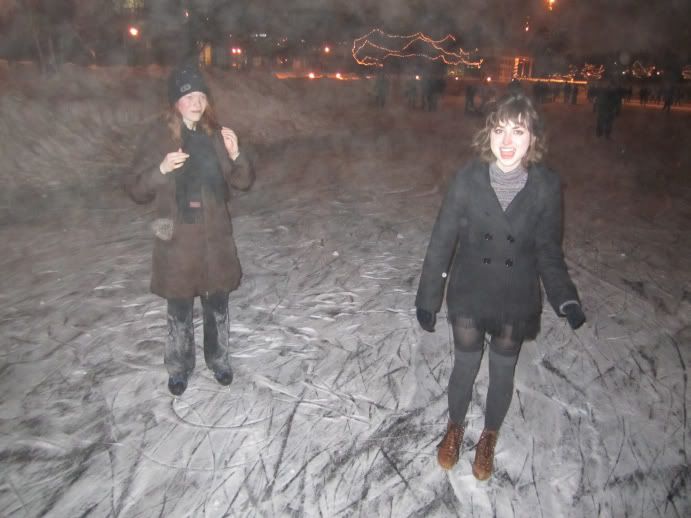 Ice skating! I'm so bad. I didn't fall at all, but I wasn't exactly speeding along. I was all shaky and my legs and feet ached so badly by the end. Rental skates! I need to find my own pair of figure skates. I want white. Hmmmm.....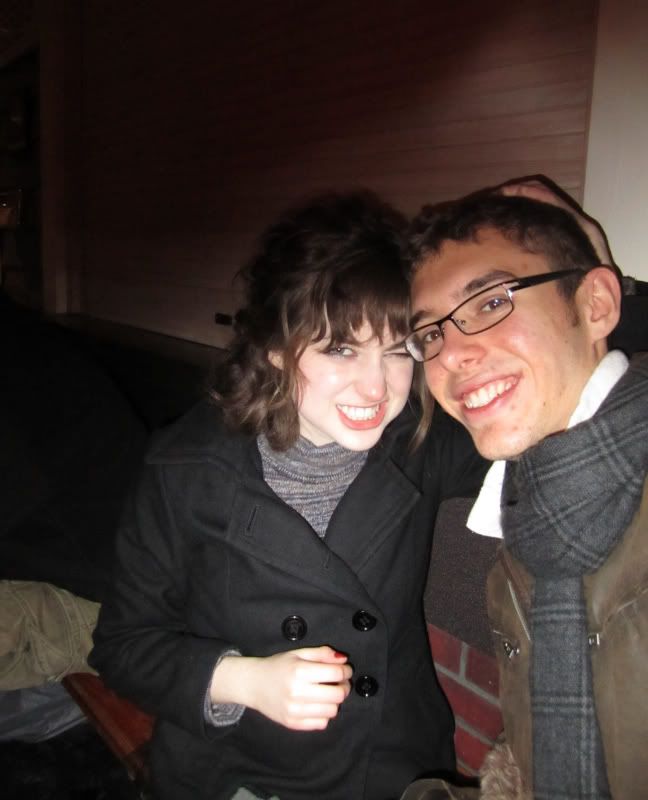 This was taken after Mike accidentally dumped his hot chocolate all over my coat & hands!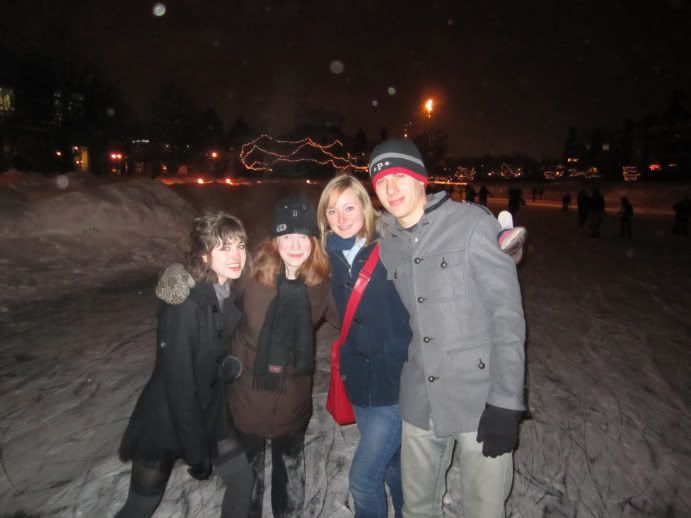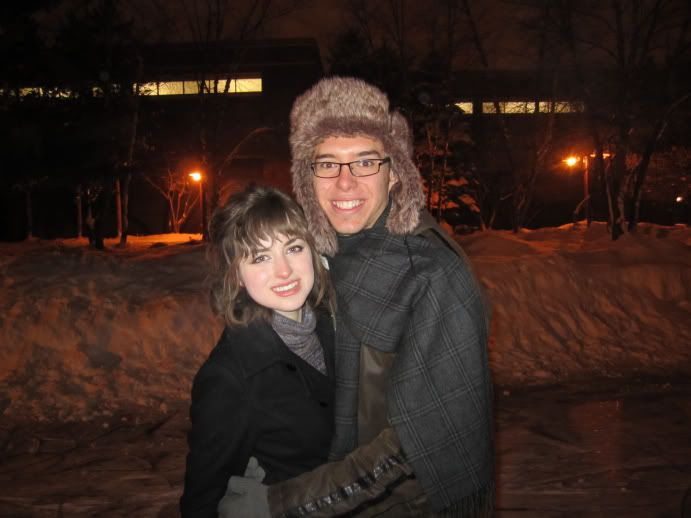 Happy holidays everyone!! I hope your Christmases were fantastic, and New Years too, if I don't have the opportunity to update before 2011!