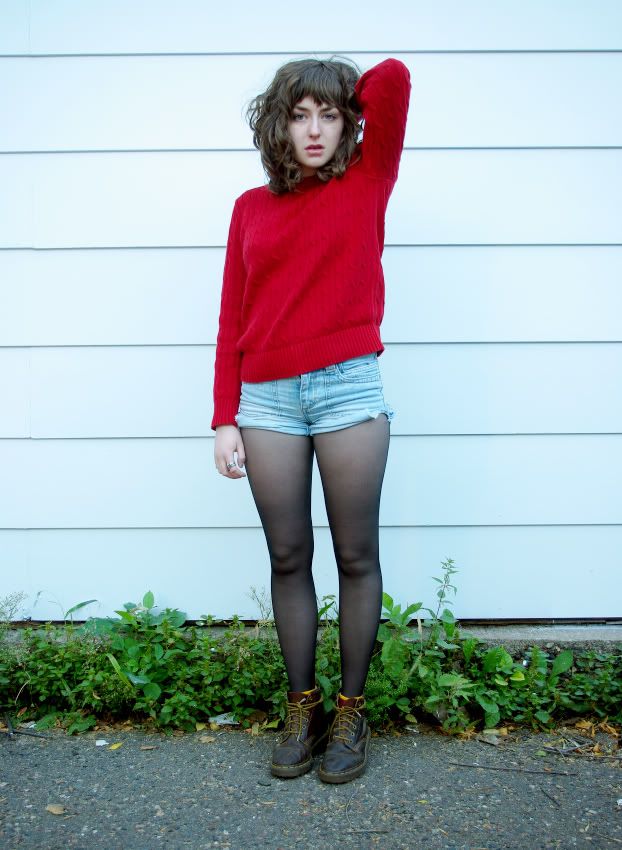 I've been completely worn out from school (and it's only the 2nd week!) so I decided to keep everything pretty simplistic today. Plus, it suddenly turned very chilly overnight and layers were needed. I probably should've worn a coat. It's supposed to freeze tonight! I get so excited when autumn starts blowing in.
I channelled a bit of '90s grunge into the look, with the Doc Martens and this deliciously comfortable Ralph Lauren sweater which I scooped up from the little boy's section. If you've visited the blog on & off for the past few years, you'll have noticed that I used to wear Docs almost everyday and then virtually stopped. I found these guys in the back of my closet recently (I think I bought them for a few bucks at a second hand shop in Stillwater, MN) and they fit like a glove! I'm going on a weekend of hiking in October and these guys will definitely be accompanying me.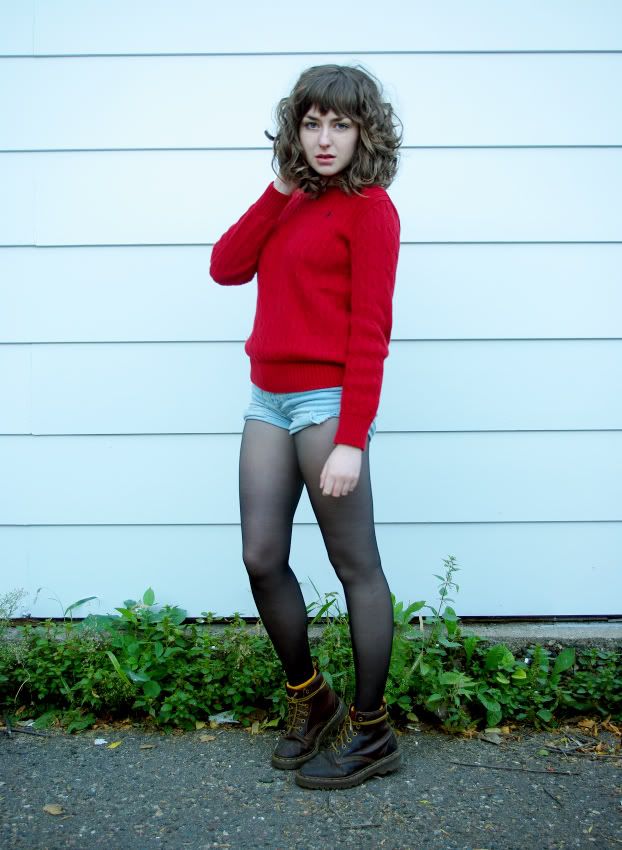 In addition to the top and the boots, I wore these really really old cut off shorts. I found the jeans at Goodwill a couple of years ago. These guys used to fit to perfection, but this summer I went to put them on and they split up the sides. You can probably tell in this photo, actually. I guess they weren't really made to fit the legs of a real woman! To be 100% honest with you guys, I've gained a bit of weight over the past few months, especially in the hips and thighs. In fact, I gained 10 pounds while in Europe, due to all the walking we did (with 20 pound backpacks!). And even furthermore, I'm completely okay with it! So okay with it, that I'm telling you all right now in a plea for girls (and boys) to accept themselves for who they are.
Just the other day I was standing outside waiting for my sewing class to start. For whatever reason, they were giving out free pizza downstairs and a boy came up carrying two pieces. He proceeded to eat the toppings off, throw the crust & breading out, and then complain about how he "probably just gained 10 pounds" by eating the toppings alone. A chorus of girls chimed in in agreement. I was both completely disgusted and deeply saddened by the exchange. It's important to eat healthy and to move & get exercise. I wanted to chime in with my own opinion, happily saying, "Yeah I actually gained 10 pounds in one month while I backpacked in Europe! I feel great!" But I feel like most kids don't want to be preached to, especially by their new classmates. But yet, I post it here as a simple story of encouragement - be healthy and love your body for being healthy, and not for being small enough to fit into a 00.
Anyways, now that I'm down off my soap box, we can get back to other, more mundane stuff. I'm going shopping on Friday for my back to school stuff! I thought I could skip it, but found out not...a few weeks ago I decided to do a thorough closet cleaning. This also involved trying all old clothes on. I couldn't get my jeans over my hips, save for 2 pairs. So now I have some jean shopping to get done, in addition to a couple new tops and a pair of boots for winter. We'll see what I can dig up! In addition to the closet cleaning, I've collected some stuff (boots and some vintage wear, mostly) that I plan to sell online and I'll put that up as soon as I get it all together!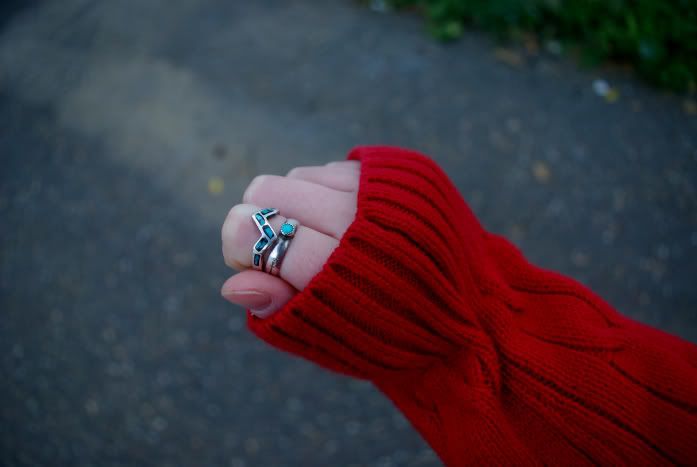 I don't wear many accessories, mostly because I don't think too. But I did slip these rings on before running out to French class. They were a gift to me from a friend. I believe they're authentic Native turquoise jewelry, but I didn't ever think to ask, silly me!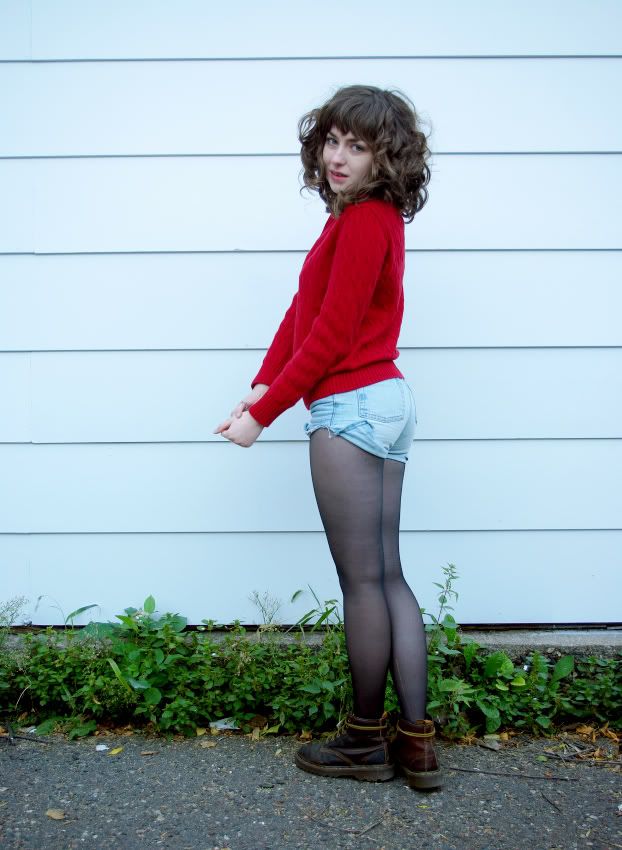 Anyways, keep your eyes out for some more autumn outfits from me, as well as those postings on eBay!