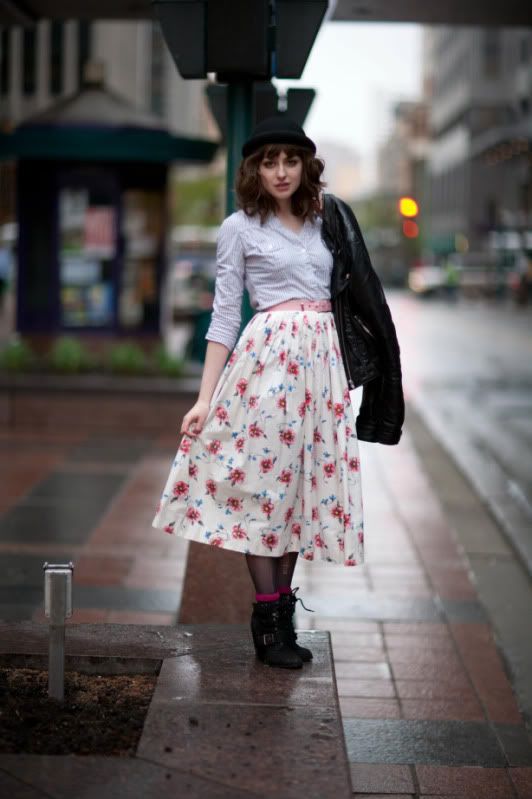 Sometime last April or May I got together with a local boy named David Mendolina and shot some photos around town. (Do you like how I call him a "local boy"? It makes my life sound so quaint, like something out of Mark Twain.) We started out tromping around my neighbourhood under umbrellas, stalking into people's driveways and balancing on street curbs. After a quick pizza run, we headed downtown Minneapolis.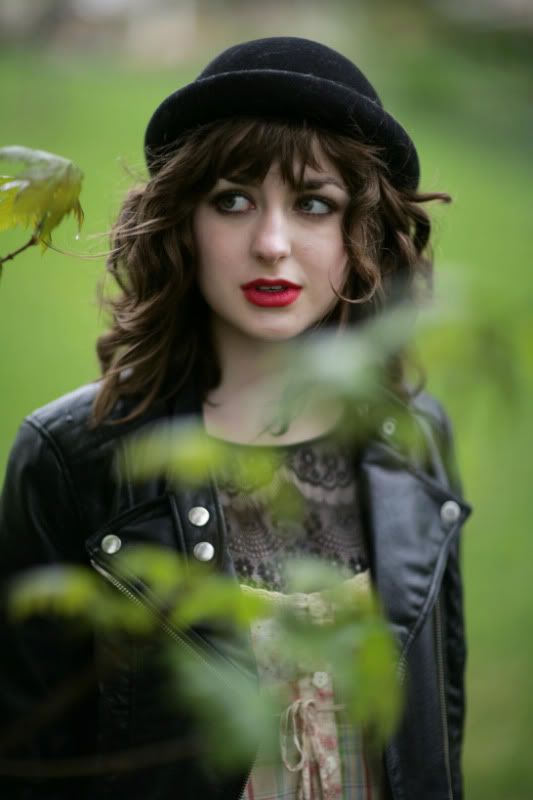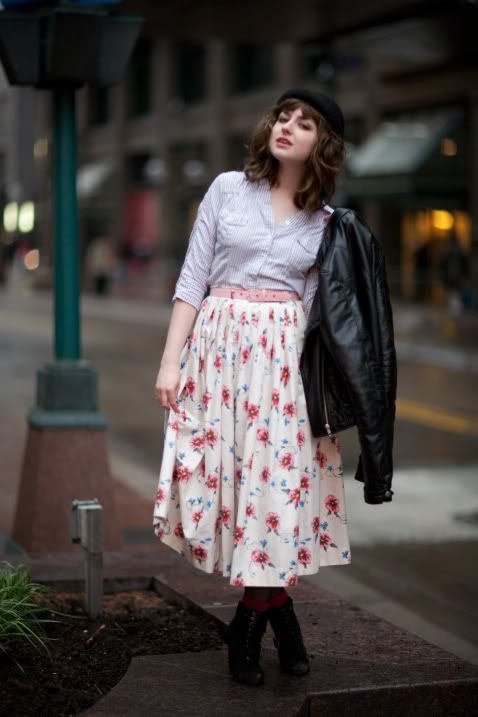 There was some sort of marathon going on in the Nicollet Mall area, which we stood and watched in confusion for a while before I hopped into the planters and began curtsying around. One of the runners huffed at me, "I like your outfit!" as he stumbled on by, then nearly passed out in exhaustion and from lack of breath. Poor kid!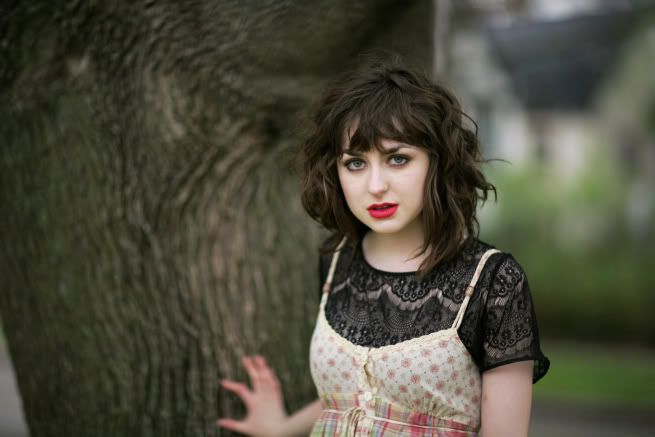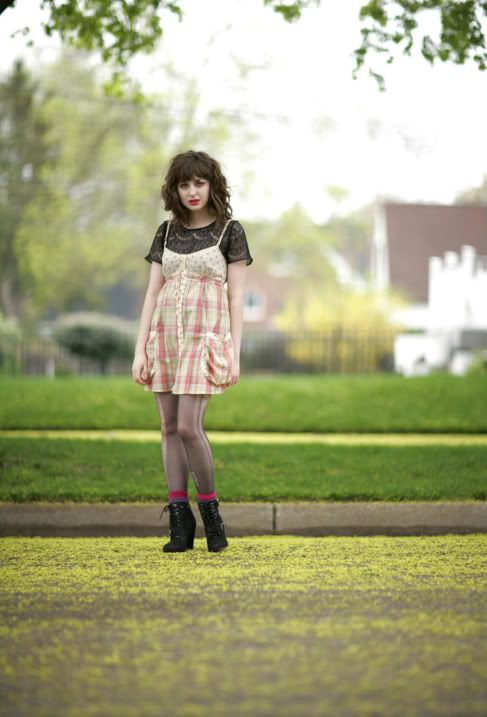 Since this, the colours have changed a lot. The trees are starting to turn orange and crimson. This weekend I'll be heading up north to take a break from school and do some hiking. I'm sure the colours will be stunning and I'm sure I'll take loads of photos to share!