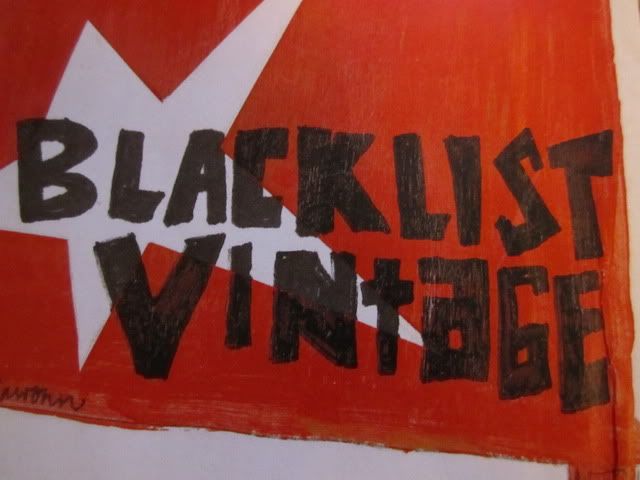 This week in Minnesota is Fashion Week, which involves a number of local designers and boutiques putting on shows and having sales! I was invited to one at Minneapolis vintage store Blacklist Vintage on Tuesday and was able (miraculously!) to make it between my busy schedule. Being up till 1am doing homework was totally okay since I came out with some lovely goods and a new shop to add to my favourites list.



They sent out the cutest invites ever! Definitely one for the fridge.



The theme for the fashion show was "Vintage Did It First" which was about modern runway taking inspiration from vintage. The two owners selected pieces from the store and styled them à la fashion designer giants of today. (Please excuse the horrible photos! My 5 foot self got shuffled behind a few rows of people, mostly with cameras larger than my head.)



They obviously made some good calls with current trends. '70s wide legged trousers (here styled after a Derek Lamb runway creation) are such a huge trend right now. Even I've bought into it, as I documented last week.



Orange dresses (as seen on the Lanvin runway)! I love the one they used in the show, and one of the shop co-owners was wearing the cutest orange dress as well. Come to think of it, several orange dresses were in & out of the store throughout the evening. Definitely a popular trend!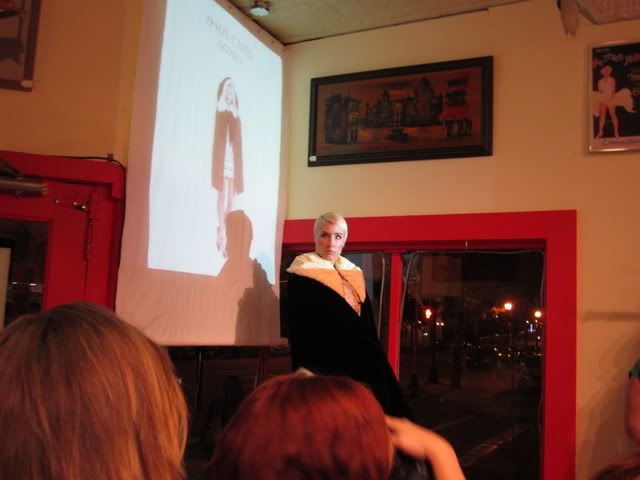 This cape (styled after Azzaro) got several oohs & aahs as the model swept down the runway. I'm such a sucker for capes and the romanticism of them. This is definitely a style I want to play with this autumn/winter.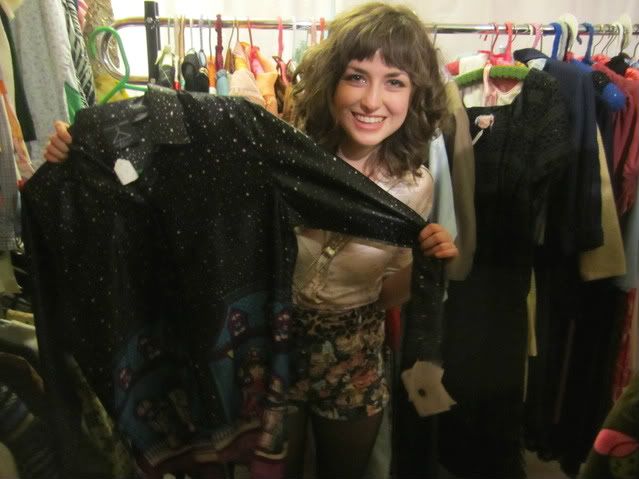 After the show some shopping happened! Blacklist has a great collection of both men's and women's clothing (which is good, since I brought a boy who isn't so keen on dresses). I found this incredible shirt (above) featuring a print of 19th century women on Christmas. I love button downs with fun prints...I'm also a dork for Christmas. Argh, why couldn't you be my size, you wondrous, silky button down?! I would be the most popular kid in class!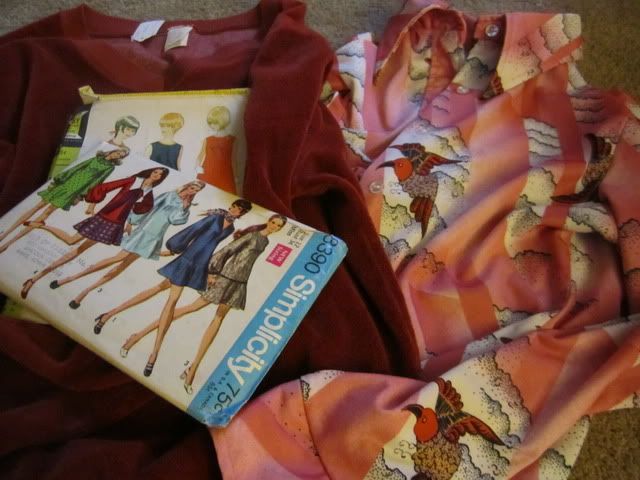 I did, however, walk away with this beautiful pink button down, complete with sunrays, clouds, and birds in flight! I also bought a brown velour v-neck for my boy (who doesn't want a man covered in velour?) and a couple of old patterns for cute 60s/70s dresses!



I saved the best for last...Okay, I didn't actually BUY this lamp, but it's now at the top of my To Buy list. It is the most glorious lamp I've ever seen in my life. I stared at it for several minutes in complete awe. In fact, I don't know how my boy pulled me away from it. Now...I'm absolutely NOT blogging about this lamp to inspire fellow Minnesotans to rush off to Blacklist and be the first to buy it. This will only lead to me crying, and no one wants that. But this is a true piece of art, which will (hopefully soon) be in my own house. Life as a die-hard Charlie fan cannot be complete without this gem.

I also had my eye on a beautiful parrot brooch, so I know I will most certainly be heading back there soon! I just have to get back to the time clock a few times before I return (financial resposibility and whatnot), but keep your eyes out for more goodies from here and if you live in the metro area, definitely check the shop out, visit their website, "like" them on Facebook, etc. They're located at 25 E 26th Street in Mpls, near MCAD, the MIA, and a fabulous German restaurant called Black Forest Inn (go there, too).