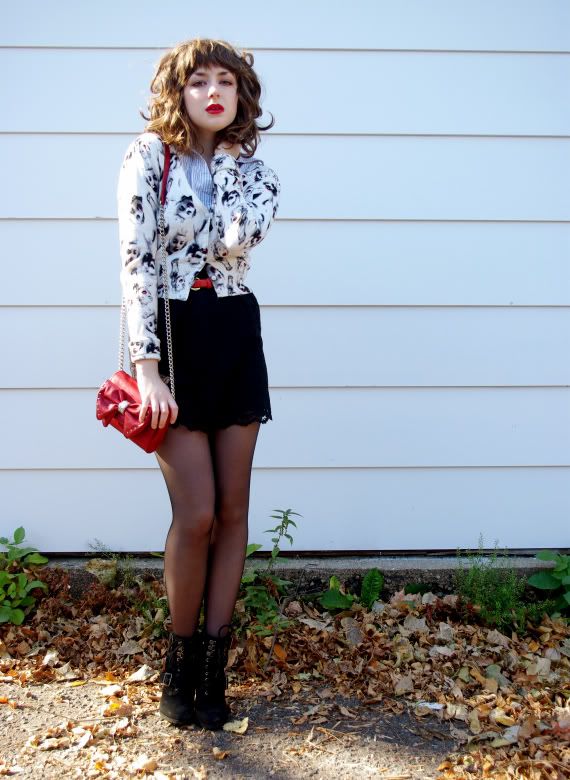 Have you noticed how talented I am at going on a regular blogging spree and then all of a sudden dropping off the face of the Earth for 2 weeks? Yupp, takes true talent and learned skill. But here I am and with an outfit post of photos that I took last Friday (yes, a week ago!) and am just now getting around to posting. Shows how behind I am...but I'm on a caffeine kick! After this I'm baking cupcakes and sewing a Halloween vest out of spooky black cat fabric....and it's nearly 11pm!

I spent tonight at a Retail Connect event on campus where there was free coffee and imported cheese. I don't usually drink coffee but I was falling asleep and it was free, so I figured why not? I sat next to this lovely girl in my major who dresses 90s-granny-grunge and makes me want to watch "My So-Called Life" so badly. Everytime I see her. But enough about this nonsense!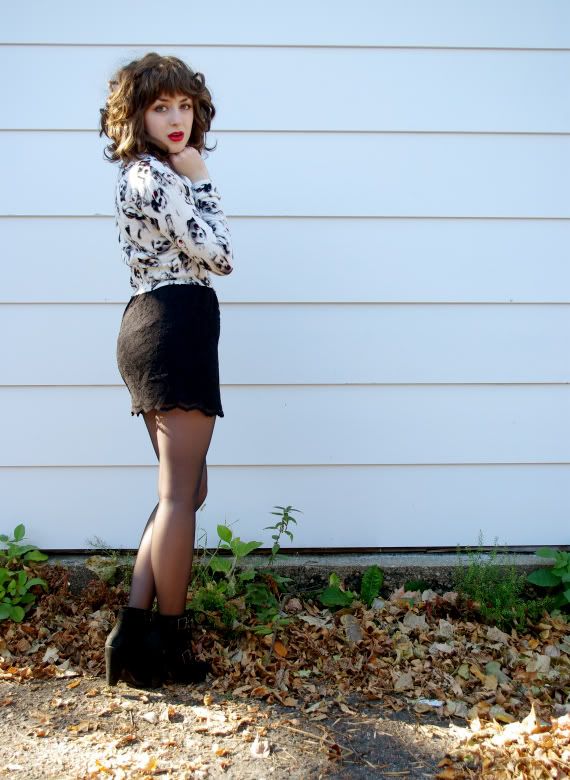 I wore this last Friday. I took last & this weekend off from work and last Friday was spent eating German food with my father & my boy. I'm such a spaetzel fanatic and I never say no to rahmen puten schnitzel, even though I can hardly say it all in one breath. It must be all that German blood in me....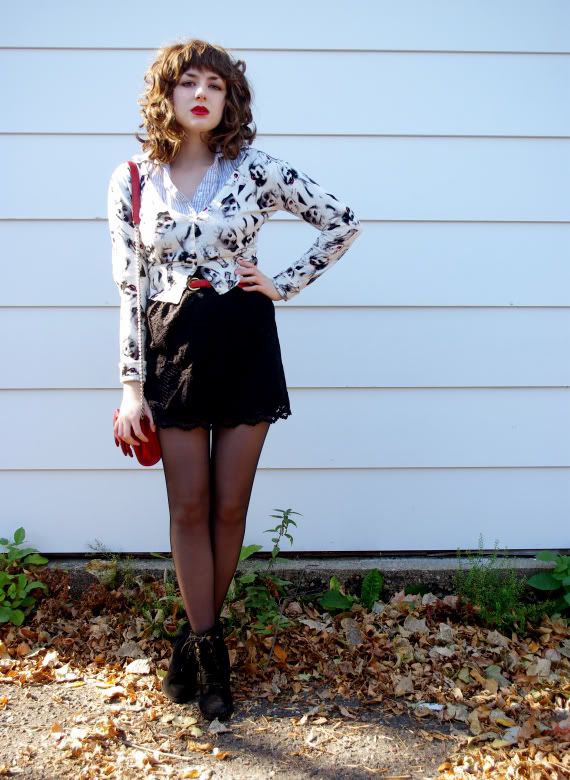 Here I am swearing a Marilyn Monroe cardigan that I found from a little shop/closet tucked away in Camden Town. The shop girl decided to give me 20% off everything I bought because she thought it was all overpriced. Ha! I scarcely wear white but if it has Marilyn's faced splashed across it, I'll make an exception. I guess this means Marilyn will have to be on my wedding dress too then, hmmm....
The skirt is from Target, the buckle boots are Steve Madden, the purse is Nine West, and the shirt is my absolute favourite from Macy's a couple summers ago.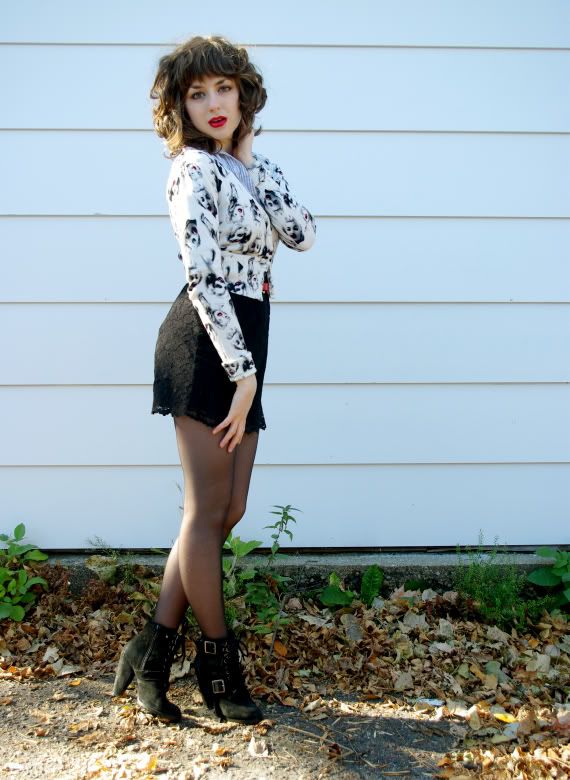 I went vintage shopping last Saturday and found a pair of super amazing sequin hot pants. I left the store without them but then whined throughout the next two stores we went to, so I had to go back and get them.... I'm going to wear them as part of my Halloween costume as a circus girl! I don't know what I'm up to for Halloween yet, but as long as I look cute, everything else will come together alright....right?