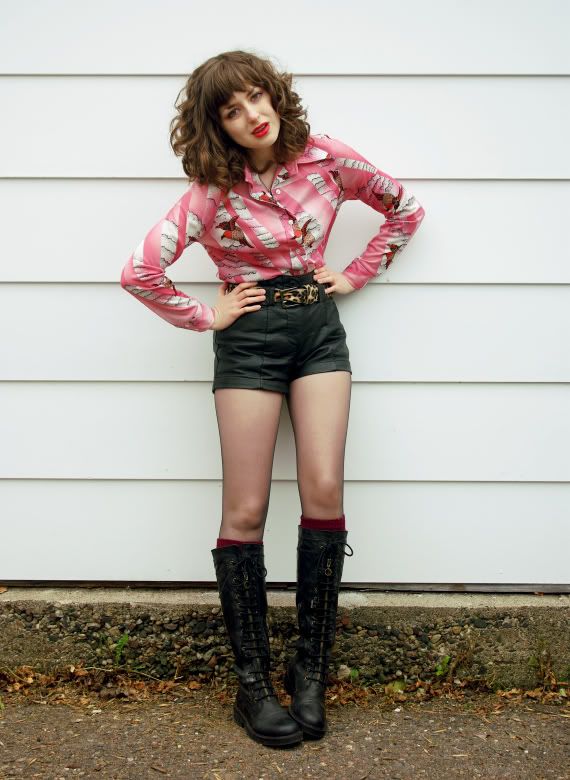 Say hi & welcome to my beautiful new boots! What glorious little babes these are, they've hardly been off my feet since I bought them two Saturdays ago! I have this problem where I buy something new and then wear it constantly for a few weeks, eventually forgetting completely about it once it's replaced, re-finding it years later and deciding it no longer reflects my style at the moment. It's an extremely complex problem. Hopefully these new boots won't fall victim.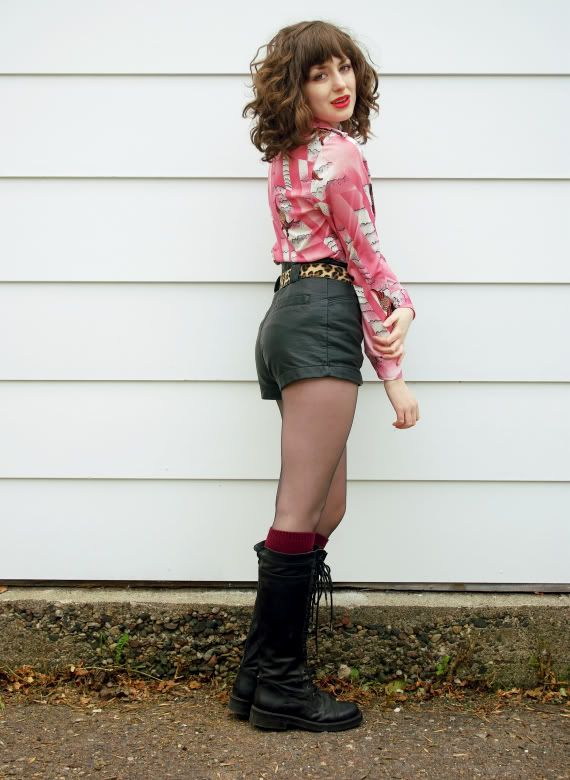 Oh, I'd also like to introduce my wonderful exotic bird shirt! I found it at Blacklist Vintage last month during MN Fashion Week. (I even blogged about it here.) It's another one of those things that I wear constantly. The shorts are from H&M, the socks from Target, and the belt is secondhand. But these boots!!!!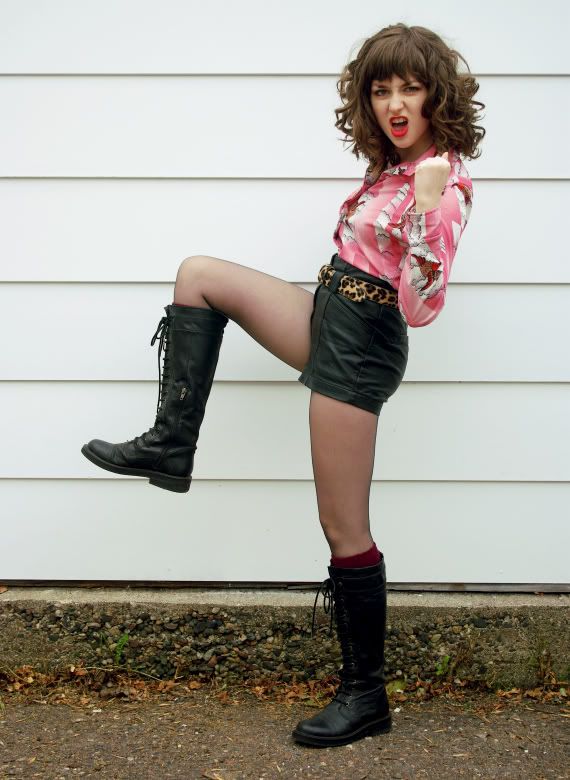 They make me feel like such a bad ass. I even asked my friend, who teaches self-defense, to help me review...so I can be as bad ass as these boots make me feel. Ok, that's all I should say...but let this photo be a reminder to you to watch your step!!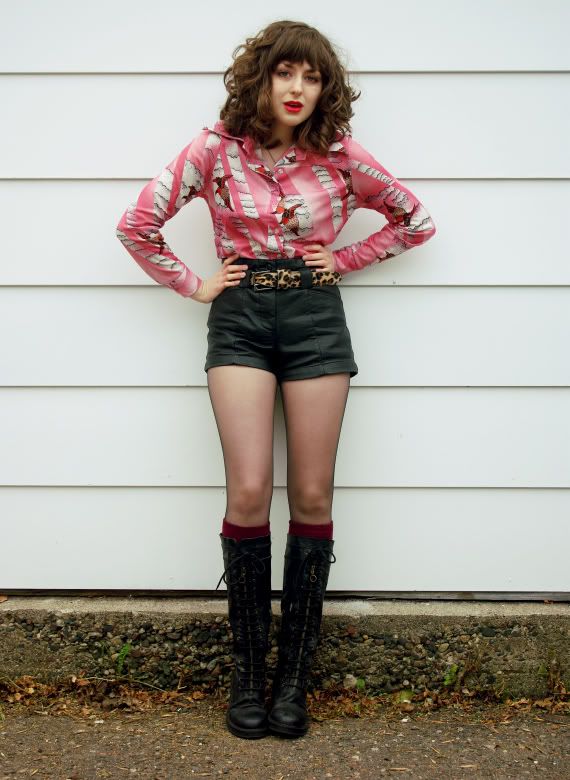 Anyways, maybe I'm a totaly ninny but I'm so excited that Halloween is behind us finally & I can almost fully embrace the holiday spirit! I'm already thinking about how I want to design my Christmas cards this year, and I've been buying cute holiday fabric to make into vests and skirts and whatnot. Of course we have Thanksgiving first, but all the same...I'm so excited, I can barely contain all my holiday excitement!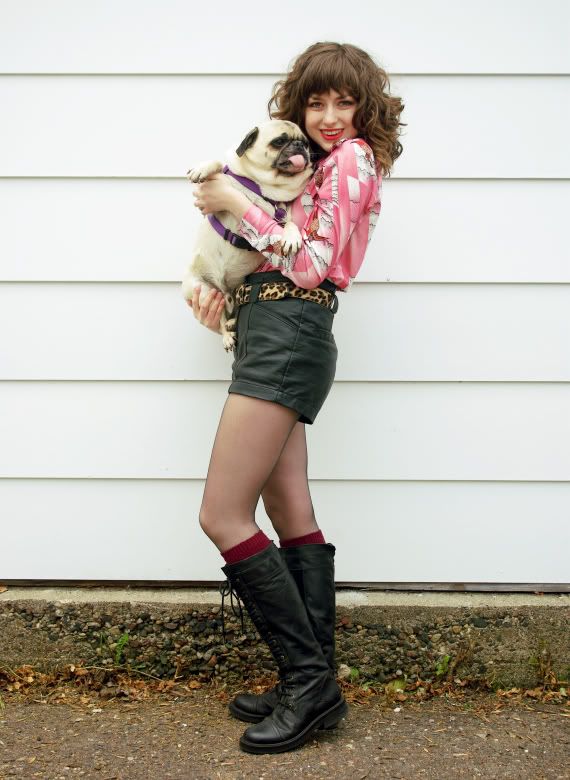 One last shot that Moses wanted to get on! Well...he didn't want to, but I wanted him to. See ya'll soon!!