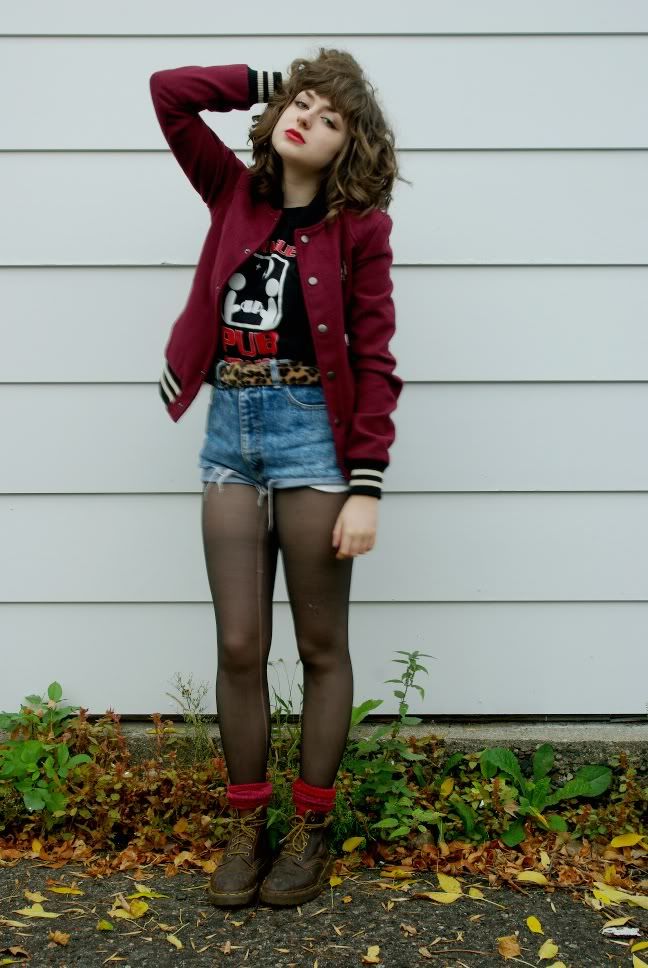 Finally an outfit post, yeah! Design school is keeping me killer busy. I skipped my 3 classes today in order to stay home and do homework (ok, and watch '90s movies...). When I say homework I mean painting the green value scale, assembling a hue triangle, and sewing two zippers and a skirt waistband. I haven't even finished it all yet! Stress levels are through the roof. I took some time from my painting to run outside and take a few photos, but almost immediately it started pouring rain and hailing!
I've been wearing stuff like this a lot lately. Docs have re-become a wardrobe staple. This cheetah print belt is also popular amongst myself these days (see what I did there? wordplay.) I also love this Prague Pub Crawl t-shirt. I found it on my bed one morning in the hostel. We never went on the *official* pub crawl, but since we did crawl many a pub while in Prague, and since it was my size and didn't smell too bad, I decided to keep it.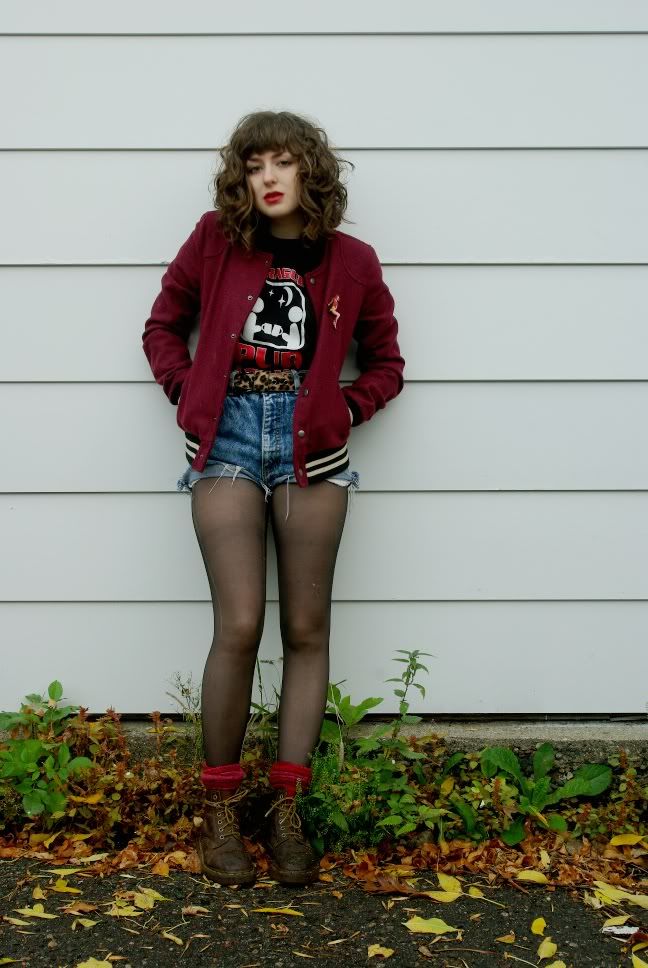 For my sewing class I recently completed a pair of super cute aquamarine shorts (which I screwed up the elastic for >__>). Next we're making a little girl's sundress. Both items are going to be donated to an orphanage in Haiti, which is such a cute idea!
I went to the fabric shop yesterday to pick out some fabric for an upcoming skirt project. I also ended up purchasing several yards of other fabrics for not-yet-decided projects which I don't have time for. Hmmm.... Maybe it's still the summer in me, but I don't remember university being such a hardass!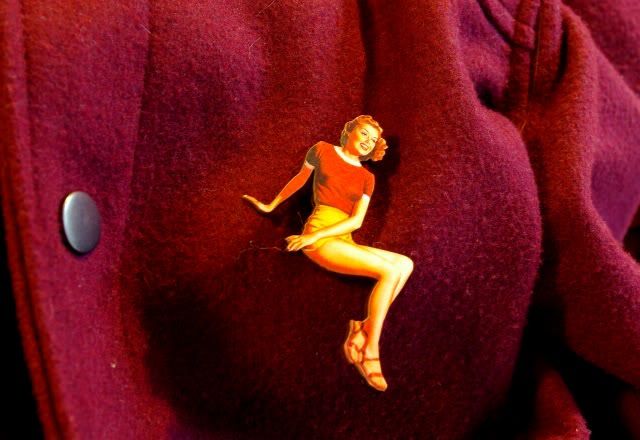 I bought a couple little pin-up girl brooches from Strawberry Fields Jewellery (using money that I don't have, mind you). They were too cute to be true and since I'm a pin up girl at heart, it only seemed appropriate.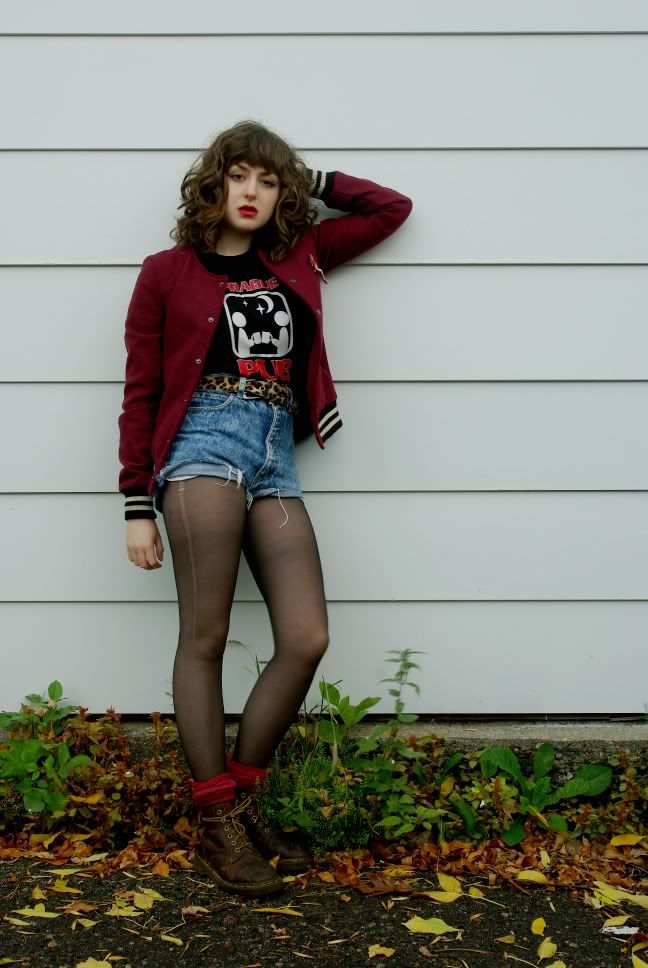 Anyways, it's sewing time! Wish me luck. My goal is to get all my homework done tonight, so that I can enjoy tomorrow (when I say enjoy I mean spend my day in class, then tutoring French, then returning home to do more French). p.s. Remember how I keep saying that I have loads of stuff to sell on eBay (including Doc Martens & Cheap Mondays)? Well I swear I'll be getting that up! My life is feeling cluttered and un-organized right now...I need to get this stuff out of it!