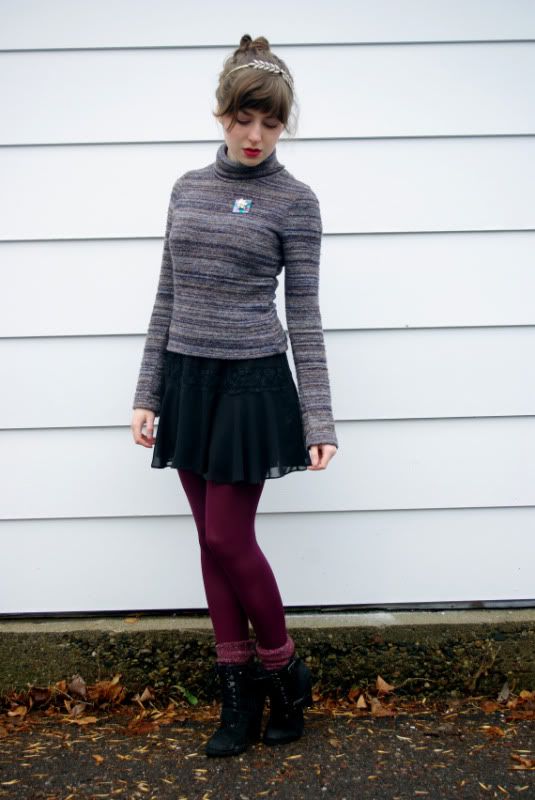 Let me start this post out with: Right now, I hate Texans. If you're a Texan, beware!! Yes, all of our beautiful, lovely, Winterland snow is gone! All those Texans pushed their warm air and rain up to Minnesota and because of this, we warmed up above freezing and got loads of rain which washed away all our snow. And though it's back below freezing now, there isn't snow in the forecast before Christmas. I've never muched cared for Texas (mostly because they gave us the Bush administration) but now I care for them even less! For all I care, they can just leave the US. Christmas in Minnesota just isn't Christmas without white fluffy ice crunching under your boots and icicles dripping from rain gutters. How will Santa's sleigh land on my roof now? Huh, Texans? Explain that to me!!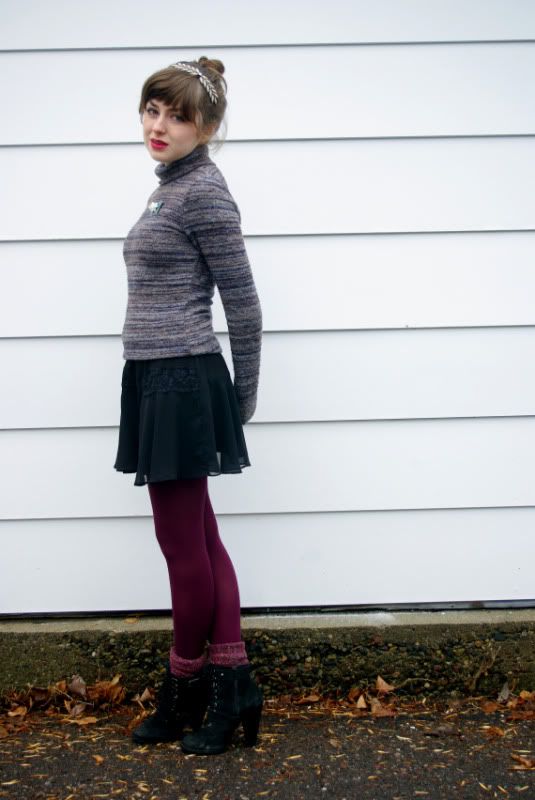 Ok now that I'm over that rage (just kidding, I'll never be over it...) here is a "winter" outfit post for ya'll. It was inspired by '20s flapper drop waist dresses. The dress I'm wearing underneath (which I bought a couple years ago from UO) is actually drop waist, but it's short sleeved and the top is mesh, so I layered my knit turtleneck over it to warm it up. The tights are to give it some colour and to intensify the pinks in my turtleneck by means of "colour seperation." (Ooooh big vocab words from colour theory class)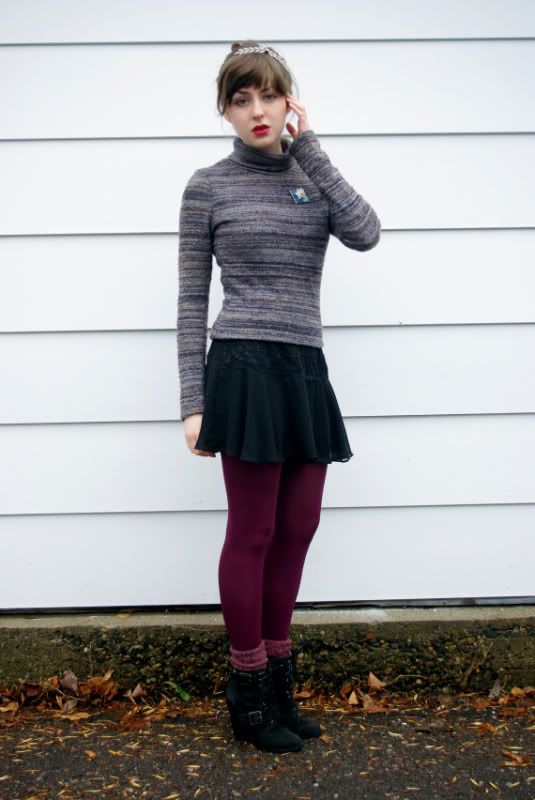 You see this face? Yupp, that's how pissed I am about the snow going away. Ok ok ok, I know I said I'd leave that behind... Anyways, the lack of snow is making it even harder for me to get into the Christmas spirit! Finals have taken precedence over my first couple weeks of December (I have one more test and one more final project) so I haven't even had time to decorate the tree or get Christmas cards out! Hopefully I can catch up on that before work today and during my day off on Sunday.
In the meantime, I did do one Christmas-y thing! My boyfriend and I went to go watch the Holidazzle parade in downtown Minneapolis last weekend! We followed it up with checking out Macy's Santaland display and then writing letters to Santa! Ooooh I do so hope that he'll bring me the puppy, the snow, and the world peace that I asked him for!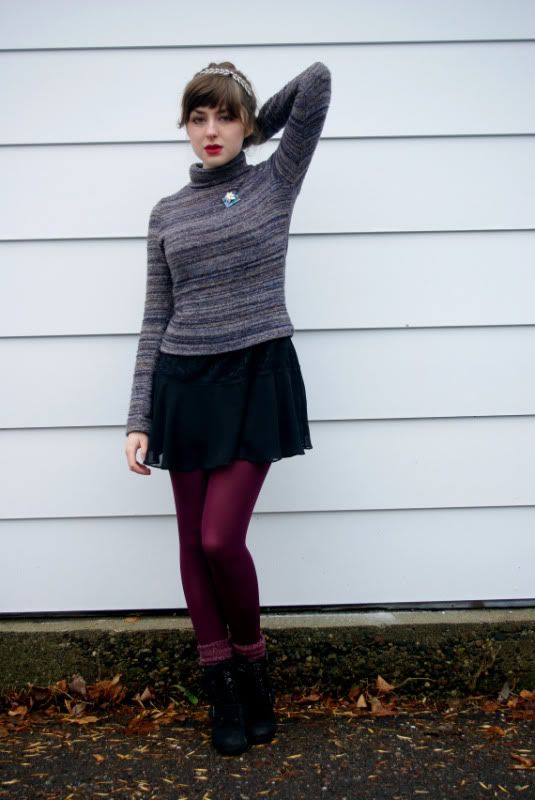 I also just realised that I'm wearing my hair up in the photos. Even the one of me posting my letter to Santa. And in fact, I have my hair up right now! I'm not sure what it is, but I've been wearing it up lately. Okay, I know what it is...my boyfriend really likes it! But I sort of like it too, especially when I'm having a bad hairday or haven't been able to wash my hair. I also like wearing headbands, like this one, which I bought from UO a couple years back now. It's super cute and reminded me of the '20s (hence why I'm wearing it with my flapper inspired outfit).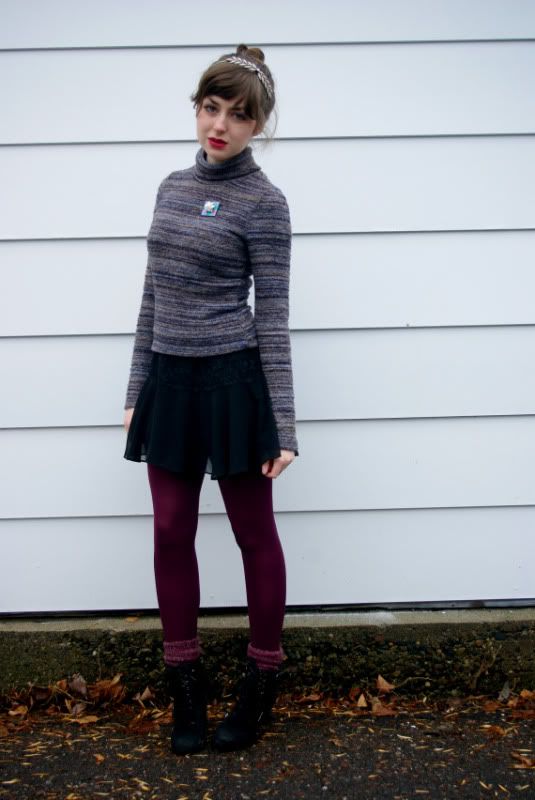 Anyways, I'm off to go work on my Christmas cards! I have a list of about 40 people...let's see if I can get this done! Here's hoping for some snow xx