For a school assignment last May I interviewed my mum about her life. I didn't know much about her, and I learned things about who her best friends were, the clothes that she wore, and also a bit about her father - a mysterious figure to me, who I've always made up in my head (a 6'4", Rock Hudson, macho type of man). He was born in 1900 and died when my mum was quite young. I'd only seen a few photos of him taken at a distance. The only things I knew were that he was born in Germany and that his parents had both been orphans. My mum told me that he lived in Hollywood and was the chauffeur for silent film actress Clara Bow. Being my sentimental self, I went on a desperate search to find out everything I could about Clara Bow, in some hope that it would bring me closer to my grandfather. In ways it has, but in another way it has introduced me to one of the most ravishing, flirty, tragic, colourful women who has ever walked this earth. I'm no silent film buff, but I do know that Clara Bow was something special. She's one of my greatest inspirations, and now I will share her with you.
Clara was born in Brooklyn, NY in 1905 to Robert & Sarah Bow. Robert was mostly absent and Sarah was epileptic & psychotic, so Clara took care of her mother for most of her life. At one point, Clara's mother tried to kill her in her sleep. Clara was an insomniac for the rest of her life after this incident. After her mother's death in 1923, Clara lived with her grandfather who suffered a heart attack and died while pushing Clara on a swing.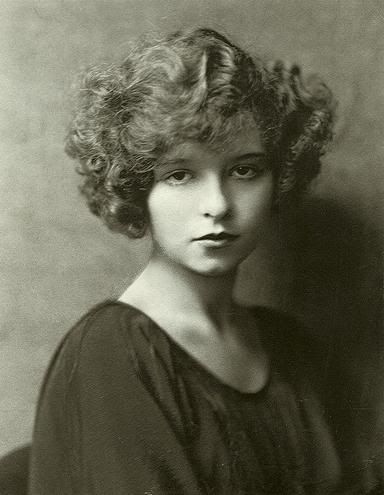 Clara was made fun of by the other girls for being poor and for her out of control hair, and so she grew up around boys. Clara seemed not to mind however, and preferred this rougher lifestyle. She even claimed that she "could lick any boy my size." Clara only had one best friend during her childhood, a boy who lived in the same building as her at one time. The boy died in Clara's arms after he was lit on fire and burned to death.
Clara spent much of her time at the cinema, going to see silent films as often as she could. In 1921, Brewster publications (which published movie magazines such as Motion Picture Classic, Shadowland, and Motion Picture) held a Fame & Fortune contest to find the next big silent film star. Clara seized the opportunity, despite her mother's opposition (her mother had called actresses prostitues who were going straight to Hell). For a dollar, she paid to have two photos taken at a Coney Island studio. They both turned out "terrible." All the same, she went into Brewster offices and delivered the photos in person. The manager had written about her, "Called in person - very pretty" at the bottom of her photos.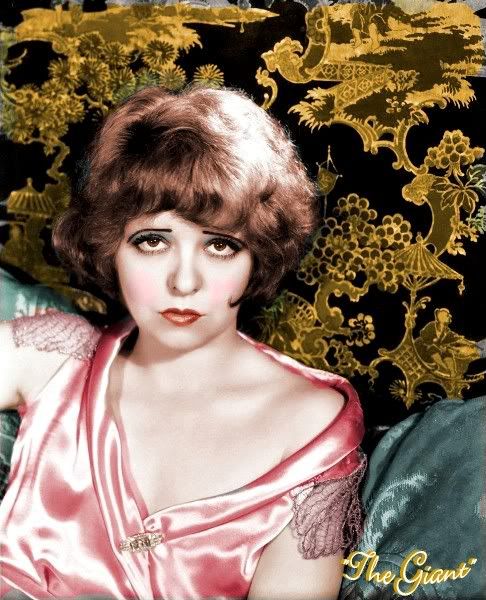 Clara had later said about her entry into the contest that, "It was silly t'even dream of it. There wasn't no one who knew me who wouldn'ta laughed loud and long at the idea." Her entry paid off, though. Weeks later, she was selected as a finalist and invited to do a further screen test where the finalists had to "walk into camera range, pick up a telephone, laugh, look worried, then terrified." Although underdressed compared to the other finalists, Clara was chosen to do even more tests. When Clara told her mother of the news, her mother fainted, and after being revived, told her daughter that she was "goin' straighta hell." Three days after the incident, the winner of the Fame & Fortune contest was announced: Clara Bow.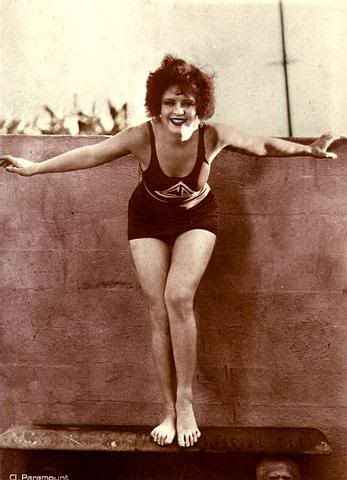 Clara won a trophy and a gown, but nothing more until Beyond the Rainbow materialized and a part was written for Clara. When her first movie opened, Clara invited two school friends to go with her to see it. Without being informed of it, Clara had been cut from the movie.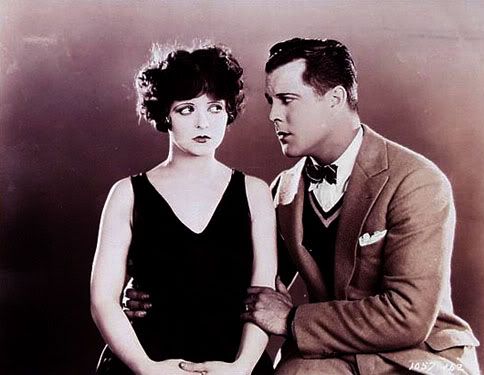 After that humiliation, Clara was cast in 1922's Down to the Sea in Ships as an answer to their need of cheap talent. The movie, a whaling story, was strongly disliked by critics, however Clara was singled out as the best performance of the film. Everything fell into place after that success.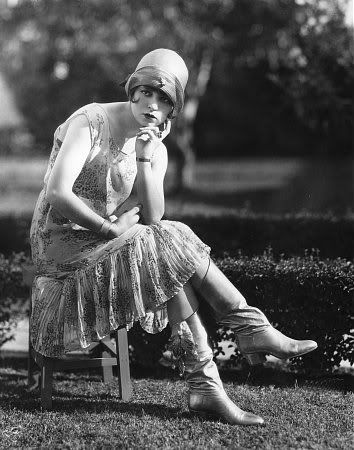 She entered into a 3 month contract with Preferred Pictures, for $50 a week. Clara would do 23 movies in three years, before her next big hit - The Plastic Age - followed (eight films later) by Mantrap. By this time, Clara was a sex symbol and a flapper icon.
In 1927, while at the height of her success, Clara was cast in It and would forever after be known as "The It Girl." This is my personal favourite Clara Bow movie. If you cannot find it at your local DVD rental stores, check your library and if all else fails, it's on Youtube.
The movie, about a shop girl who falls in love, is based on the story written by Elinor Glyn, where the main character is described as possessing a "strange magnetism which attracts both sexes...entirely unself-conscious...full of self-confidence...indifferent to the effect...she is producing and uninfluenced by others." Clara Bow possessed it all.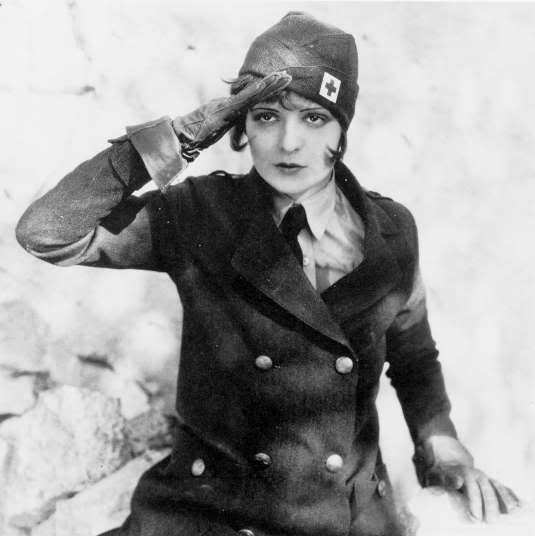 Also in 1927, Clara starred in the WWI film Wings, which won the first ever Academy Award for Best Picture. Around this time, Clara was earning a reported $35,000 a week, making her the highest paid movie star.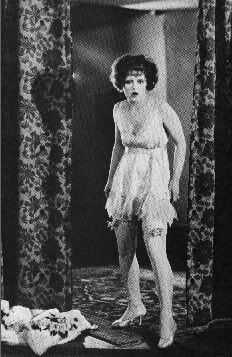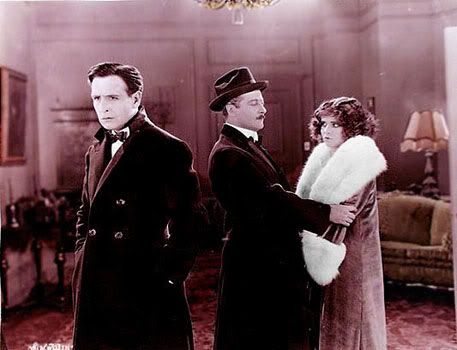 Despite her celebrity, Clara preferred to play poker with her maid, cook, and *chauffeur* than to go to her movie premieres.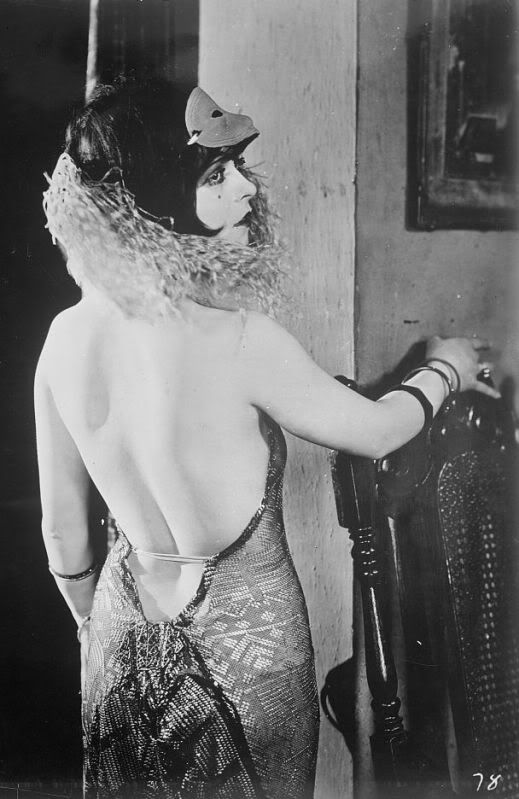 Clara was known for her out of control, fiery red hair. When fans learned that she dyed it with henna, sales for the product tripled! The 5'3" sex symbol was clearly adored by audiences across the nation.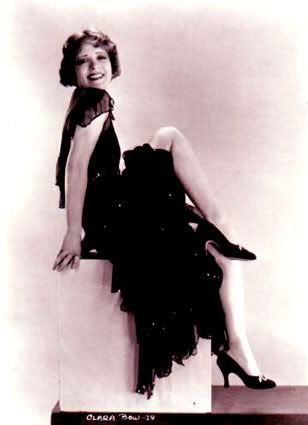 Clara's first talkie was 1929's
The Wild Party.
Clara remained successful and her movies increased in box office popularity despite her phobia of the microphone. Her eyes can often be seen wandering up to the device looming above her.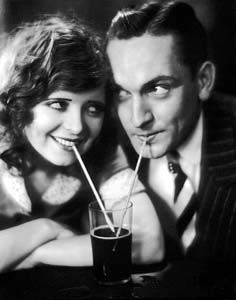 Although still loved by audiences, Clara began to deteriorate and the production companies noticed. She was fired from films and docked pay as she slipped away from the big screen, slowly being replaced by stars like Greta Garbo who managed smoother transitions.
Clara's fragile emotional state landed her in a sanatorium by early 1931. She was dropped by her former contract, but signed a two-film contract with Fox. Those two films, Call Her Savage and Hoop-la, were also her last.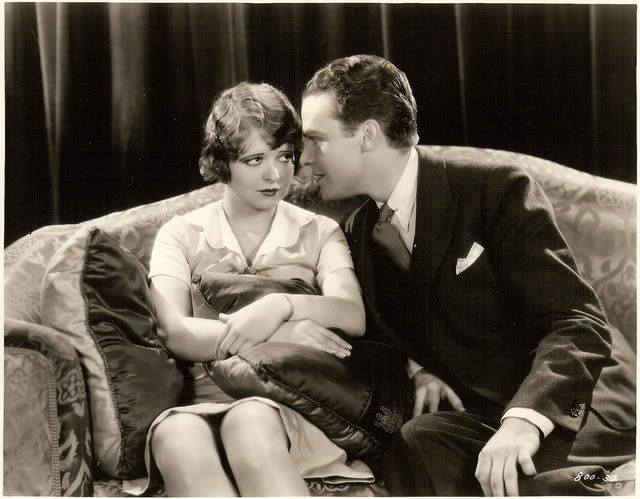 In 1932 she married politician Rex Bell & had two sons. She also had a guest appearance on a radio show - her last public exposure. In 1944 the former star attempted suicide and in 1949 she checked into a Connecticut hospital to be treated for chronic insomnia. After shock treatment and psychological tests (Clara's IQ was still considered 'bright normal'), doctors declared Clara's insomnia a result of childhood traumas.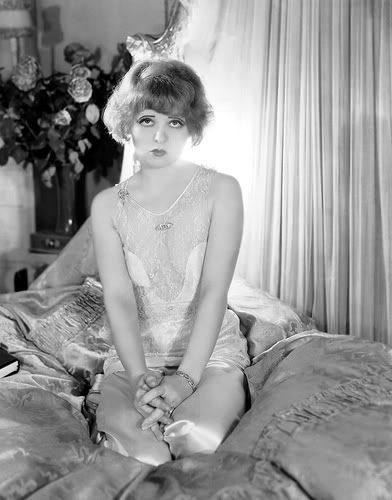 Bow spent the last years of her life living at home under care of nurses. She died in 1965 at the age of 60 while watching a Gary Cooper movie. Clara acted in 57 films throughout her career which spanned 11 years.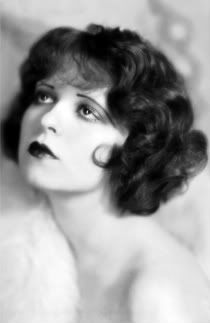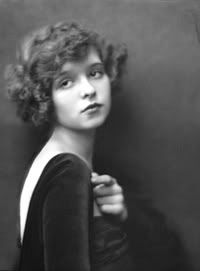 Apologies for the incredibley long post. Images from Google, info/quotes from Runnin' Wild by David Stenn (magnificent, juicy biography of Clara Bow - highly reccommended)