It's really super cold out lately (Friday was -13°F/-25°C without windchill) and I've taken ill and lost my voice completely! All in all not a great week and I'm so darn cold and tired of wearing the same thing, I thought it was about time for a post of stuff I want on my body right now.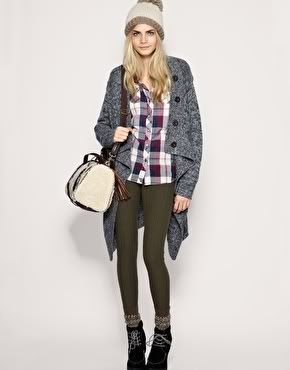 Asos. This looks super warm, especially the boots & socks and cardigan!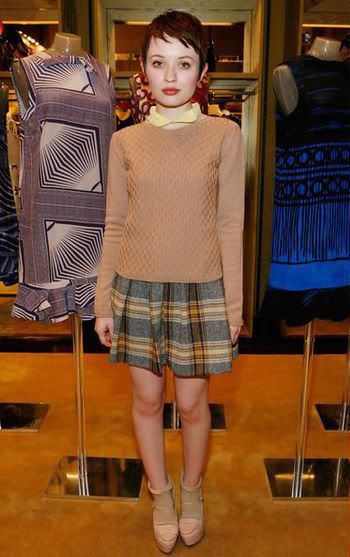 Emily Browning is such a doll, and the whole '70s school-girl-vintage trend is causing my hippie upbringing (which I've been supressing since middle school) to resurface.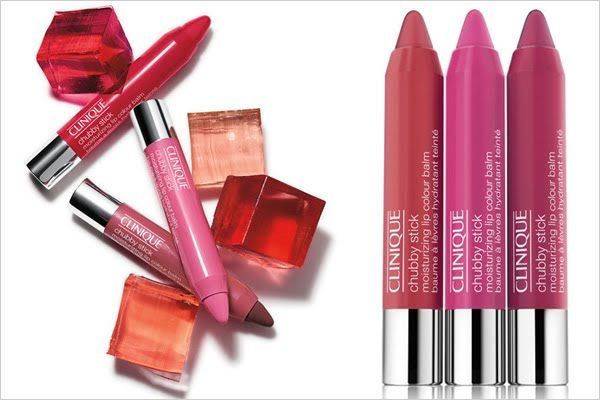 Maybe it's the bright colours, maybe it's the fat little crayon shape, maybe it's the word "moisturzing", but something about the new Clinique chubby stick has my cold winter heart yearning for every colour of this new product.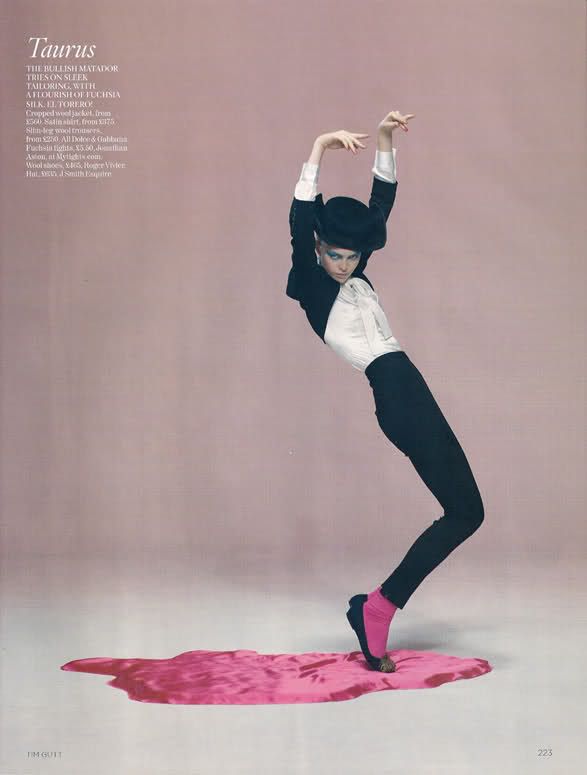 Vogue UK December '10 issue, "Star Signs"

Marc by Marc Jacobs (f/w 2009, I think?)
I've never needed a pair of boots so bad in my life. Those burgundy lace ups are wonderful, and the rubber bottom is definitely eye catching.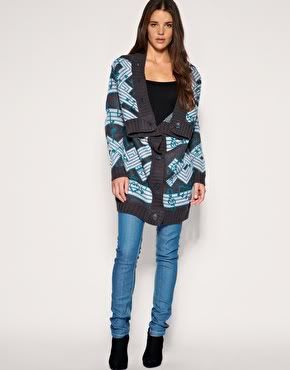 Cheap Monday cardigan, photo from Asos.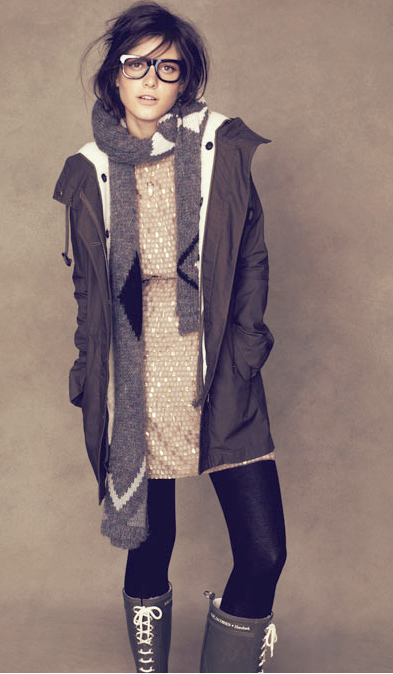 Unknown source (if you know, tell me!)
I want to go tumble around in the snow (& possibly go ice skating) in that anorak and pretty little dress.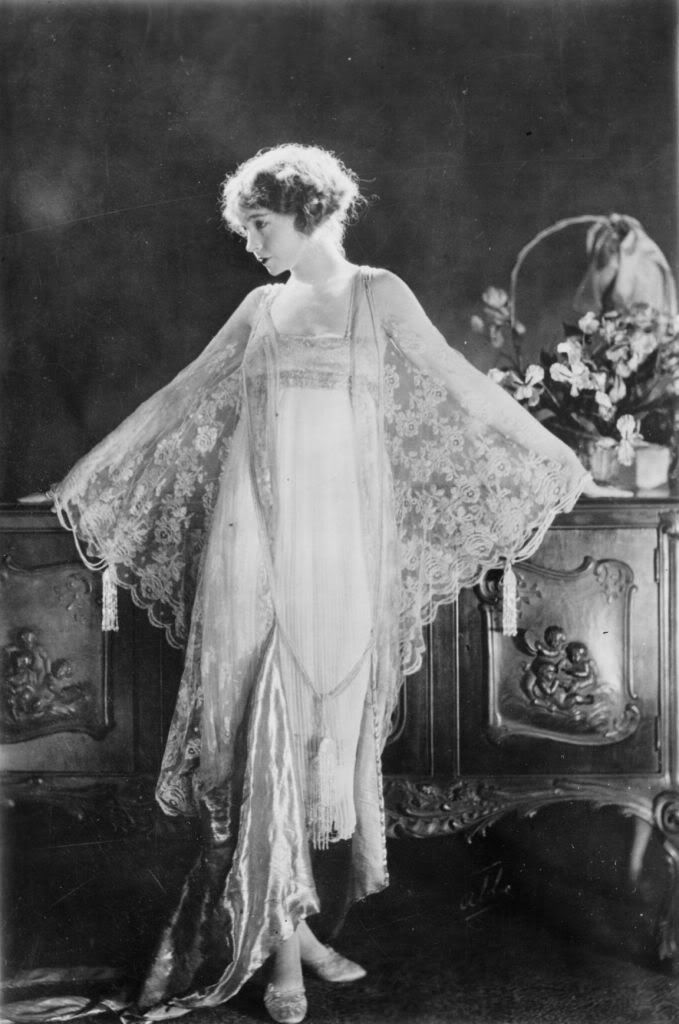 Lillian Gish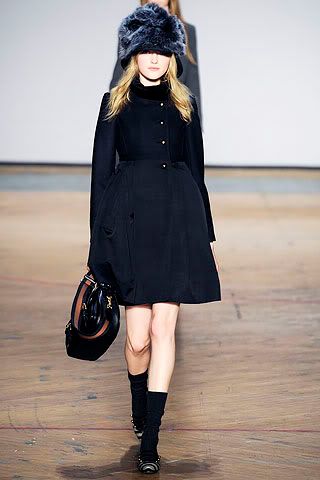 Marc by Marc Jacobs f/w 2010.
The furry hat? Yes please!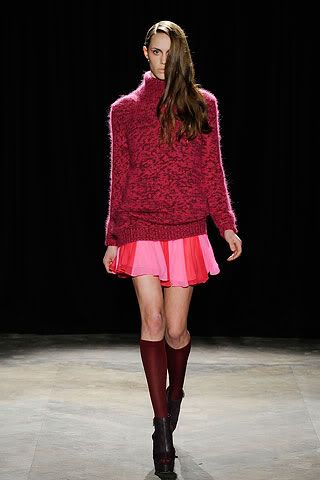 Generra f/w 2010.
I need a bit of colour in my wardrobe so badly right now! I loved all the sweaters and skirts in this collection.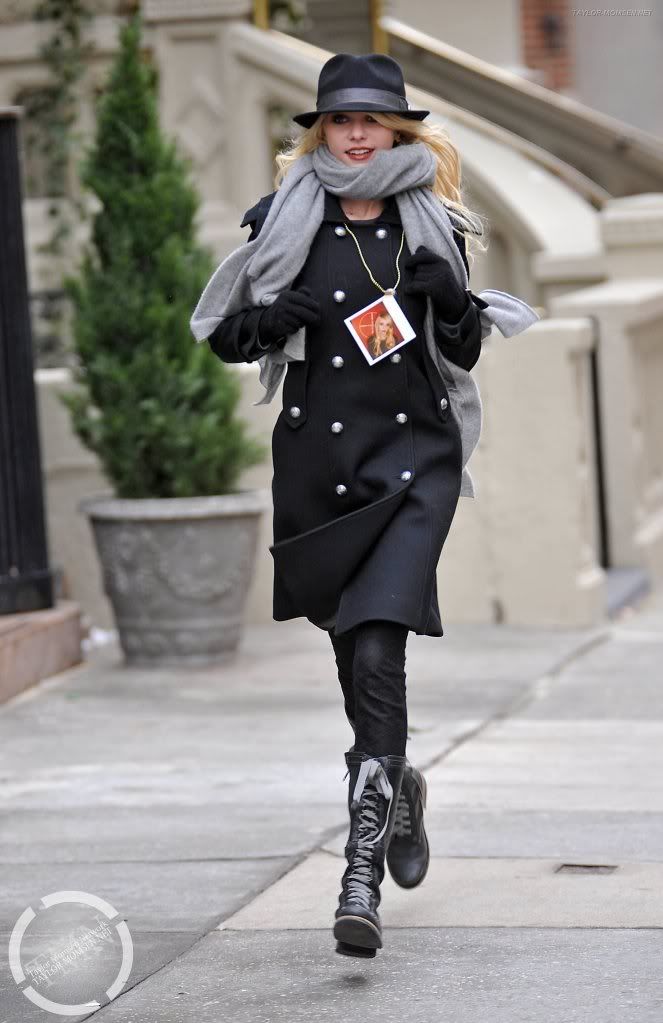 Taylor Momsen shoes shoes shoes shoes shoes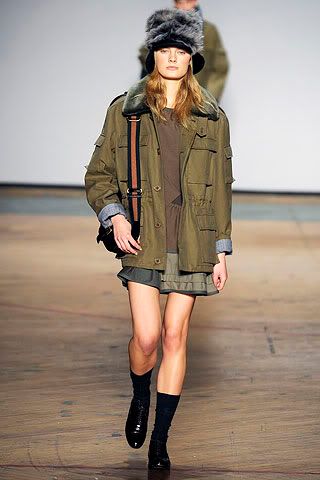 Marc by Marc Jacobs f/w 2010.
I want an anorak with a faux fur collar so badly right now! The only anorak I own is huge.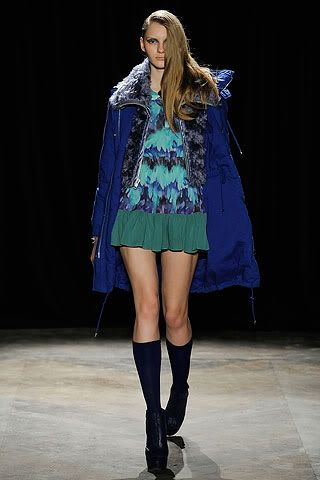 Generra f/w 2010.
The bright blue anorak with the fur vest looks super super warm. Again, I love the colours and the flouncy little skirt.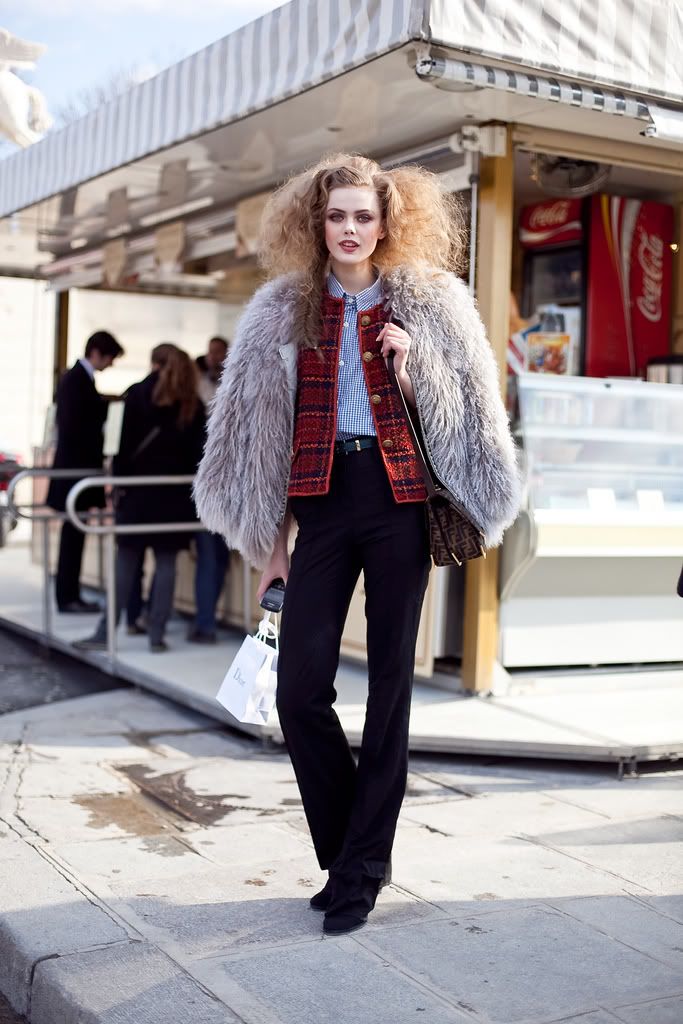 Frida Gustavsson.
The colour and patterns and textures are just perfect. Plus, her hair is marvelous! I would wear all of this without question...but right now Downton Abbey is on! Has anyone else been watching this? It's such a wonderful miniseries (as most PBS Masterpiece Theater shows are) and the clothes are beautiful.

Photos: style.com, Altamira, Asos