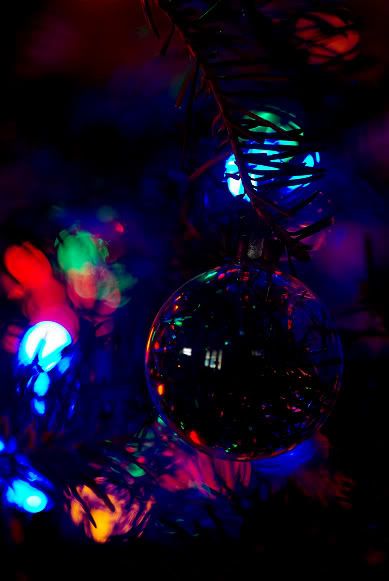 Hello my little elves! How were your Christmases (if you celebrate)? Mine was so great, filled with sparkly snow and yummy cookies. Christmas is my absolute favourite holiday and I begin preparing months in advance by breaking out the Elvis Christmas CDs and watching Christmas movies until my DVD player actually dies of exhaustion.
Home Alone, The Santa Clause, Jingle All the Way, It's a Wonderful Life, Santa Claus is Coming to Town, Holiday Inn, Christmas in Connecticut, White Christmas, A Christmas Tale, A Christmas Story, The Polar Express
....oh! There's nothing like a good Christmas movie. Here (above) is a photo of a pretty tinsel-y bauble on my tree, which I'm admiring as I blog to you.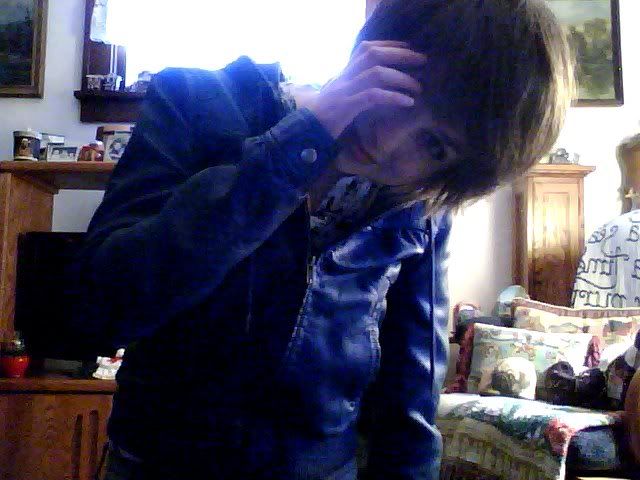 One present which I got is this blue leather jacket, from my boyfriend Jacob. It's very wonderful and I love it much.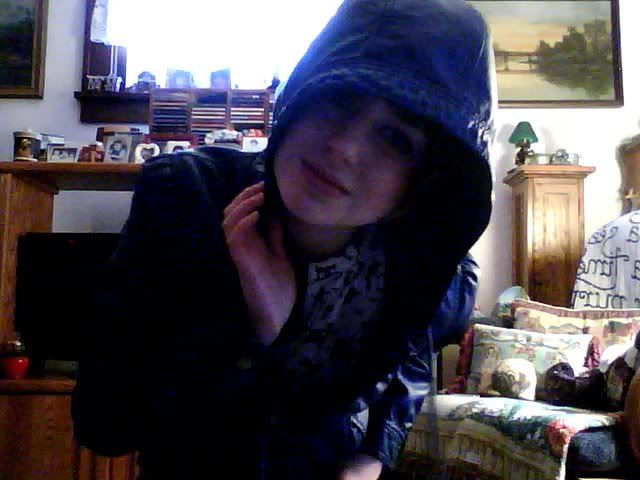 It's also got a wonderful hood. So thank you Jacob, and I'm quite sorry that I was making fun of you last night on the phone because you get hit on by so many guys. And also for discussing your sexuality and sense of style with your best friend when we went Boxing Day shopping.
After I took a number of photos via webcam, all varying in silliness, I sent in a job application to Caribou Coffee (fingers crossed I get the job!) and then went to build an igloo with my best friend Rachael.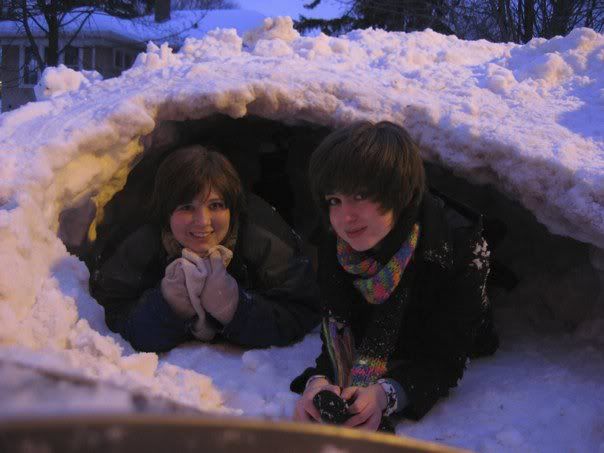 She and I have built an igloo almost every year since we were 6. This is our best one yet. I also went sledding (on top of our igloo) and hurt my tailbone a lot because of the drop off to the sidewalk.... (I have a really annoying voice, I'm sorry about that)
Oh, Minnesota is such a frosty wonderland right now! So lovely. I believe I'm going ice skating with a group of my friends tomorrow. Maybe I'll have photos from that? (: