Update: Sorry about all the bandwidth issues! I have it temporarily sorted out for this post & will get the photos from previous posts back up tomorrow. My blog isn't used to this much traffic, I'm afraid....
precursor: this post will include a week of happenings...and is also quite photo-heavy (that's nice that I warn you, right??)
I've been in a shopping frenzy and have, in the past week or two, bought: two new jackets, two pairs of heels, a pair of boots, and I think something else....furthermore, I have a dress, a bracelet, and a purse picked out, which I believe will all be in my hands very soon. Oh! And on top of that, I'm going shopping on Thursday. Ah, life is great, shopping is theraputic.
In addition to all this shopping, I came home the other day and found a sparkly new package waiting for me. I love getting packages in the mail so much! Especially if they're from exotic, far away places like Tel Aviv, Israel (: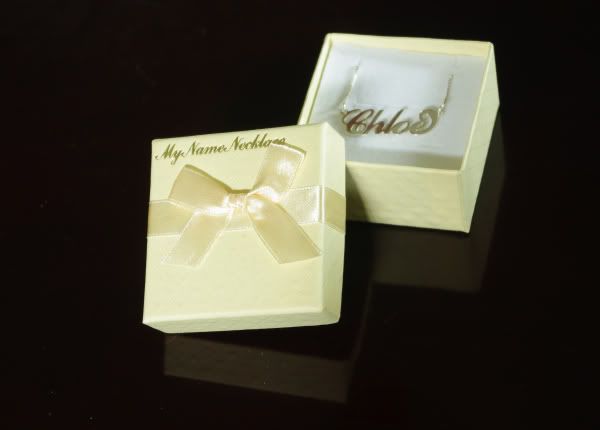 The lovely Don had arranged for a necklace to be custom made for me. It's so beautiful!! I love the '90s and very few things say nineties more than name necklaces. It's extremely classy and I wear it a lot more than I would've ever suspected. Plus it comes in this darling little box that looks like it belongs in a bakery shop window.
I got it on a 16" chain, so it's a lot shorter than most of my pendant necklaces, but I love the length, it works well. This is such a cute little necklace, I'm sure you'll see me wearing it a lot more! So thanks again, to the lovely people over at My Name Necklace for the present (:

Lately I've been feeling very lazy with how I look....but not lazy enough to go out without putting on makeup and stringing a few necklaces around my neck. (Okay, maybe laid back is a better word than lazy?) I've been waking up in the morning and just knowing how I want to look or what I want to wear.
I wore this on Friday and I believe that I was subconciously emulating Alexa Chung when I got dressed. I don't really know who she is...but she has amazing style! It's so laid back and borrowed-from-the-boyfriend-chic. I woke up on Friday and immediately knew that I wanted to wear these baggy shorts with tights....but half of me still wanted to be in bed, so I threw on this stripey shirt which reminds me of PJs. I just haven't been feeling like wearing fitted clothes lately, so I wanted everything to be slightly oversized and slept in. That's just how I've been feeling lately, I suppose. I think it has to do with waking up at 6:30 everyday to get to class, when it's still dark and damp out and when I'm struggling with the bed Gods to get out of their evil clutches.
This jacket is from the second hand store and it's just lovely. I guess it's from Victoria's Secret originally...it's just a shame that it doesn't fit great. The sleeves are too short for my long monkey arms and I'm too skinny for the waist. But the velvet buttons and other detailing were too precious to pass up.

When I wore this on Friday, a boy in my creative writing discussion told me that he "really likes my style" which was a wonderful compliment but I was so flattered that I didn't know what to say...so I just gave an awkward laugh and said thanks. I get so shy sometimes...it's not that I'm unfriendly or stuck up, I just get really really shy. So if you ever encounter me & I don't say much, you know why!! So on that note, sorry to the girl in the H&M lingerie section....
Today my mum called me and informed me that she saved an injured pigeon from getting hit by a bus, and had it in her bike basket to bring home and take to wildlife rehab. If this doesn't explain why I am the way I am about animals, I don't know what else possibly can. My hippie upbringing has definitely left a strong impact on me.
He was a cute little guy though! Hopefully the people over at Wildlife Rehab can make him better (:
Anyways, the Britney Spears episode of Glee is on! Cannot miss this, I love Britney :D