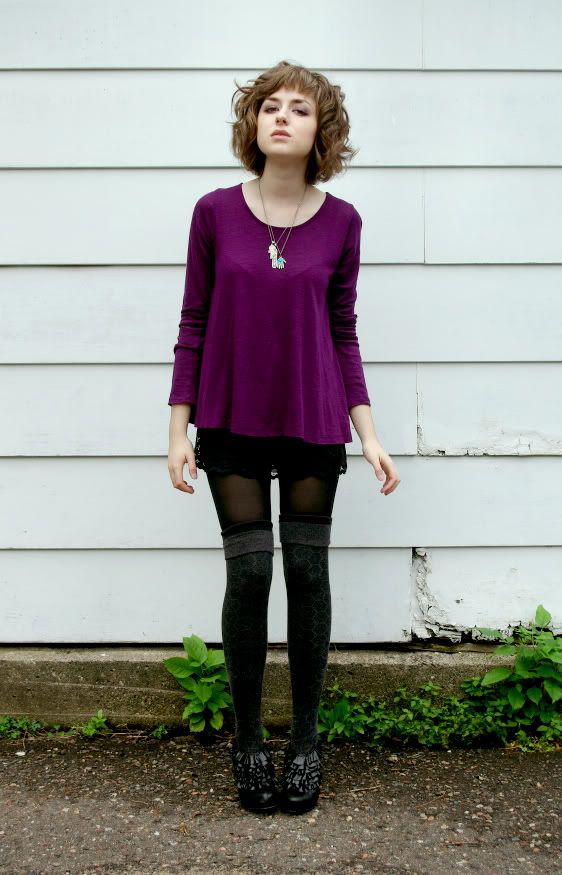 Right now I'm sitting here eating Swiss chocolates & thinking about how ridiculous it is that I wore this outfit exactly a week ago & I haven't gotten around to blogging it until now. I'm also thinking about how ridiculously bad I need a haircut and how ridiculously expensive my current lifestyle is. To put it simply, I'm thinking about a lot of ridiculous things right now.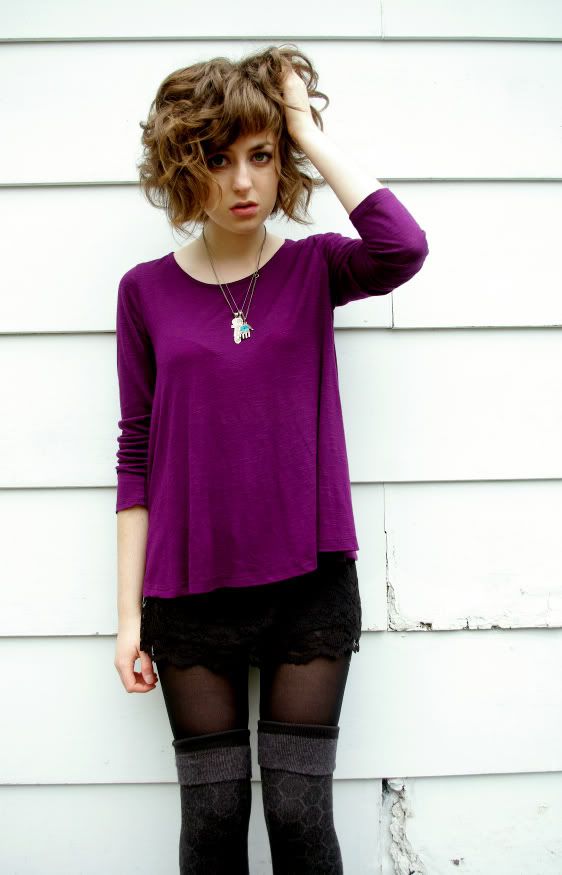 Yes, so you read that right, I wore this outfit exactly a week ago - last Friday. It was inspired by flapper porportions - longer torso, stay ups, etc. - except much more modern and Chloe-ish. I bought these new thigh-high socks from Target a few weeks ago for $5 and they're ever so lovely. I like the light pattern...I love all patterns, as long as they're not overbearing.

I also got this skirt at Target. I saw it and I knew right away it would be great for fall, for layering. The lace is fantastic, I'm a big fan of lace. It's incredibley sexy in a way than transcends time. Maybe thigh high boots won't stay in, but you know that lace is one of those things that will always be perfect.
I think there may be plans in the works to head to Target tomorrow after work, but in my current skint state, I am so afraid to enter those hallowed aisles! Spending large sums of money there is a certainty. Large sums of money which I do not have! I'm currently looking for a second job and I've set my sights at Lush. I'm in the midst of working on a (I'd like to hope) fantastic cover letter which is to make up for my spotty resume.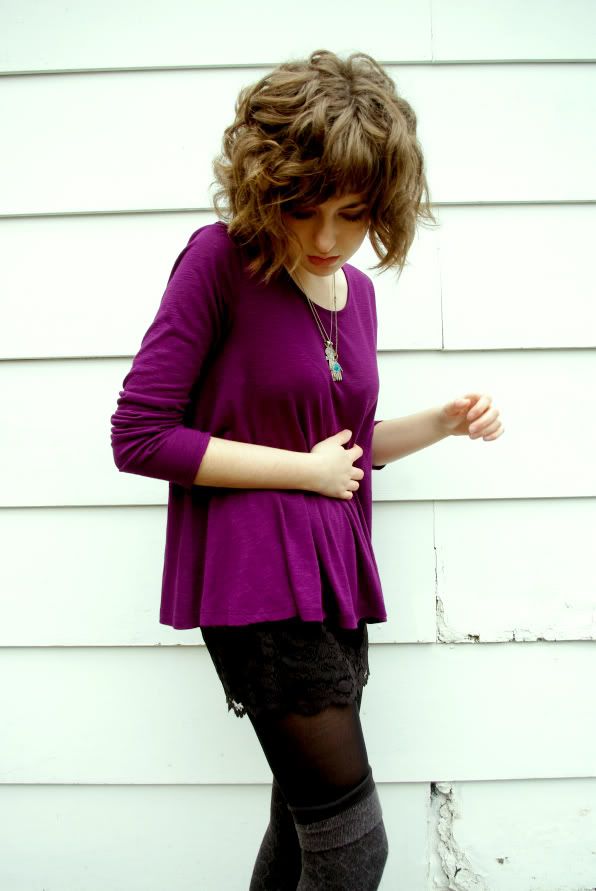 I got this shirt at Urban Outfitters a few months ago. On sale, thank goodness. It's a product of my attempts to add some colour into my wardrobe. I just like how thin and flowy it is, even if it does make me look pregnant at times. I also like the long sleeves. Cold weather is creeping up on Minnesota (finally!). Very gloomy weather seems to be the precursor to it. It's been overcast and raining since last week. I feel like I live off a coastal region, not in the heart of the midwest.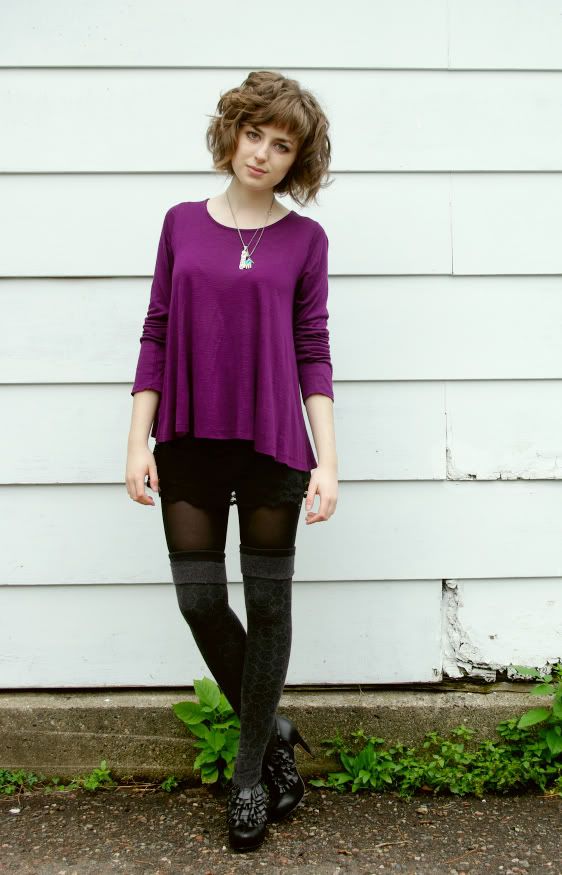 This weekend I'll be up in Hicksville, er...rather....northern Minnesota. I'll admit though, I am excited to see the leaves up there. I hope they're in the midst of changing and not already dead and soggy on the ground! I also hope I do not get wrangled into watching the Vikings game on Sunday. Oh! That is not how I'd like to spend my day off.
Anyways, tonight I'm going out for dinner for an old friend's birthday. I have 3 birthday dinners to attend in 2 weeks! Phew! That is a lot of money. I also need a haircut and have a shopping extravaganza planned with an old friend from middle school. I do not know where I'll be getting money to pay for all this, but I'm hoping the tooth fairy will leave some under my pillow in return for...well, nothing.